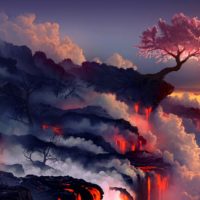 THE 12TH HOUSE AND OUR BLIND SPOTS
Astrologers tend to superficially lump 12th house challenges into losses and expenditures and foreign places but it is much richer.   The 12th house is deeply valued in the Vedic tradition because it brings in the deep subconscious realm and the rich spiritual realm of the void that leads to enlightenment if we can grasp its ineffable mysteries. Great things can happen if we are willing to unlock its mysteries.
The 12th house represents this deep subconscious void of very deep karmic patterns that are so ineffable that they can bring up deep emotional and psychological crisis-es and ineffable fears when experienced...
Read More