DIVISIONAL CHARTS LEVEL 2:  VARGA ANALYSIS PART 2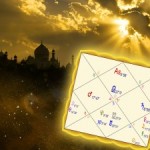 Record Classes to Enjoy at your Own Leisure
  14 CLASSES

GO TO WEBINAR; DOWNLOADS AVAILABLE FOR MISSED CLASSES FROM DROPBOX. 
The higher  divisional charts are a deeper look into the Varga charts – the natal chart house values operating and how they manifest in someone's life.  The higher Vargas deal with the mental or astral bodies and causal bodies and reveal subtle levels of our existence.
You can go very deep in understanding karma when you look at the divisional charts and see how they interact with the main chart
Varga 1 class is suggested but not required.  A few key tapes from that class can be watched to make up key information about basic Varga techniques as a make-up.
A basic knowledge of Vedic astrology is required. The class is being geared to benefit basic astrological students as well as those with a more advanced background. Please email questions directly to Barry Rosen at barry@appliedvedicastrology.com.
(Missed Classes available on videotape in Dropbox with accompanying Powerpoint presentations)
Lesson 1: Introduction to  the Principles of Using Varga Charts for Refining Analysis 2
Focus on Atmakaraka, Ascendant Lord, Sun and Moon and Exalted and Debilitated Planets in Vargas
LESSON 2 : Timing Vargas Transits with Divisional Charts and Overview of Shadbala and Divisional Strength

Lesson 3: Ancestral Karma and Introduction to D-12 and D40-5
Lesson 4: D-12, Parents and Ancestral KaramaD D-12
Lesson 5: D-40 and D-45  Maternal  and Paternal Lineage and Ancestral Karma.
Lesson 6: D-27 Bhamsha–Mental Attitudes toward Health 
Lesson  7:  Ayurvedic Astrology:  Judging Health from D-1
Lesson 8: Ayurvedic Astrology and Psychology: Multiple Dimensions of Healing on the Astral and Causal Level–Preparation for D-3, D-27 and D-30
Lesson 9:  Trimshamsa D-30 and Mental Blocks to Health Problems
Lesson 10: Trimshamsa 2:  D30 and Mental Blocks to Help and When Catastrophe Strikes

Bonus:  Secrets and the 3rd House and Preparation for Drekkana D-3
Lesson 11-12: D-3 and Drekkana for Health and Sexuality and Siblings

Lesson 13  :   D20/D5 :  Spirituality and Worship

Synthesis of Varga Analysis Part 1
Lesson 14:  Synthesis of Varga Analysis Part 1
Course Integration and Synthesis:  Putting it All the Health Vargas Together

EARLY BIRD DISCOUNT 295.00

Email barry@appliedvedicastrology if you need a payment plan.
Email us at barry@appliedvedicastrology.com for questions or if you need a payment plan.