About Barry Rosen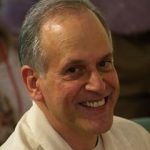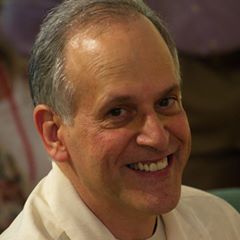 Barry Rosen has been practicing Vedic astrology since 1987. He has visited and studied in India on 4 occasions and has spoken numerous times at the American Council of Vedic Astrology Conferences in Sedona, AZ since 1999 and also the British Association of Vedic Astrologers in London since 2006. He has been involved in Vedic culture since 1973 and is a long-time meditation and yoga teacher and a published poet. He has had many Vedic astrology teachers including Komilla Sutton, Marc Boney, Robert Koch, and has taken a number of mini-seminars from Sanjay Rath. In the last seven years, he has moved away from his specialty in Investment and Mundane astrology to his fascination with the psychological and spiritual dimensions of Vedic astrology.
He is the author of five books on Vedic astrology including The 2018-2020 Vedic Almanac series, Finding Your Blind Spots Using Vedic Astrology, Signs of LIfe from the Astrological Zodiac: The Spiritual Dimensions of Planets, Signs, and Houses in Vedic Astrology and Mysteries of Saturn and Capricorn: Mastering the Energies for Growth and Transformation. They are all also available through Amazon.
He has been teaching classes in Investment Astrology since 1990 and began teaching the other aspects of Vedic astrology specialized courses online since 2017, including Dashas, Transits, Personal Finance, Health, Longevity and Death, Nakshatras, The Spiritual Dimensions of Vedic Astrology, Secrets of the Houses, Relationships and many more.
In his consultations, he focuses more on the emotional and mental patterns in the chart and their impact on consciousness which can create waves of illusion blocking you. A good consultation should help you witness the play of karma so that you are not gripped by it; you can transcend it and realize your own Divinity, becoming the commander of the planets and not the victim.
Barry Rosen also operates a blog on Facebook under Barry Rosen and also Astro-Yoga and his professional astrological website is www.appliedvedicastrology.com. He can be reached at support@appliedvedicastrology.com.
Barry Rosen speaking in London at the British Association of Vedic Astrology in 2016 and 2009.