PERSONAL FINANCE AND YOUR LIFE PART 2:
Focus on Income, Mundane Prediction and Muhurta for Increasing Business and Financial Success and New Remedies for Manifesting Wealth
Part 2 of Barry Rosen's highly viewed personal financial astrology class expands on material covered in the first module. It focuses more on practical matters like using Muhurtha or Electional Astrology for starting businesses or increasing success; learning techniques in investment astrology for predicting gold, silver, and stocks; learning to predict the economies of countries; and how to look at corporate charts. It also adds some missing material from Part 1 by focusing on the Hora Divisional Charts, the D11 for predicting sources of income, and wins and awards from the natal chart using Jaimini astrology, and some new remedy material centered around increasing wealth through Vastu, feng shui and other new financial manifestation techniques.
Basic knowledge of Vedic astrology or Western astrology is required. The class is being geared to benefit basic astrological students as well as those with a more advanced background. Please email questions directly to Barry Rosen at support@appliedvedicastrology.com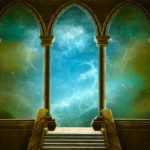 ---
Course Syllabus
Lesson 1 Secrets of Sources of Income from Your Chart – Intro
Lesson 1B Introduction to Money Karma 2 – Overview
Lesson 2 Arudhas and 11th House and Income
Lesson 2A Arudhas and Career
Lesson 2B Arudhas Part 2
Lesson 2 Bonus Intro to Jaimini for Chara Dasha Purposes
Lesson 3 Arudha Padas and Money Karma
Lesson 4 Life Purpose and Income
Lesson 5 The D11 for Awards, Inheritance, and Windfalls
Lesson 5 Bonus Tape: Vedic Remedies for Finance
Lesson 5 Bonus Core Rules for Vargas Part 1
Lesson 6 D2 Hora and Timing Sources of Money
Lesson 7 Introduction to Mundane Astrology for Muhurta and Investment
Lesson 8 Timing, Gold, Silver, and Crude
Lessons 9-11 Muhurtha
Lesson 12 Money Remedies Part 2
Lesson 13 Picking Stock Sectors
(Class available on videotape in Dropbox with accompanying Powerpoint presentations)
---
ABOUT BARRY ROSEN:
Barry Rosen has been involved in financial astrology since 1987 and has had a successful career in predicting markets and publishing a daily newsletter, Fortucast. He has specialized in mundane astrology and the astrology of market behavior and has been fascinated by increasing financial abundance for people. He has often been ranked in the top ten by Timer Digest for accurately forecasting market behavior. He is considered the top Vedic financial astrologer in the world.