EYE ON THE SKY: MARS IN ANURADHA
The first part of Scorpio is connected to the constellation of Anuradha which runs (Scorpio 3.20-16.40) and the Mars  transits there between Jan 22nd-Feb 12th.  The constellation of Anuradha is connected to Mitra, the God of Light and this transit can awaken one connection to the Divine.  This can really enliven and awaken spiritual life. If your Sun is in this constellation and you  were born Nov. 19-Dec. 2nd, you may have a strong spiritual inclination which will be enlivened by this transit.
Prash Trivedi notes that natives who have their rising sign or key planets here like the lord of their chart are good at putting people at ease and love to negotiate between people and organizations and are very interested in astrology ad the occult and hidden and secretive knowledge.   They tend to be sensitive individuals despite a tough exterior.  People born this constellation tend to make good leaders.   They are fond of foreign travel.
Mars in this constellation has to adopt the Nike slogan, "Just do it." Mars wants to act but Saturn's energy can restrict it and create friction and frustration.  So do not think too much but just do stuff and do not hesitate.  This constellation can lead Mars's owned signs like Aries and Scorpio to work on self-development and take seminars to improve their deficiencies.
The connection of Mars to Mitra, who is connected to the Sun brings Divine shakti and pure-noble-mindedness without jealousy or hostility to help negotiate and bring truth and support and so hopefully this transit will help Congress get through the budget crisis. Use the energy to negotiate good deals and to continue your spiritual searching.
Saturn's ownership of this constellation can bring great teachings of cosmic truths if you can lean to move to the highest level of knowledge of responsibility for the planet and Self-realization. Still Saturn in transit is still connected to Ketu and Mula where old karma gets dug to to heal so I think this Mars transit through Saturn's star will not be without some pain and frustration.
WANT TO LEARN MORE ABOUT NAKSHATRAS AND USING THEM FOR PREDICTION?
           SECRETS OF THE NAKSHATRAS :
PROFOUND PSYCHOLOGICAL AND PREDICTIVE MAGIC
SUNDAYS , Starting March 4, 2018  3-5 PM CST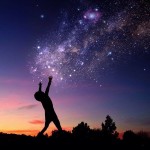 10 (2 hour classes)  March 4, 2018-May 13 (10 CLASSES OVER 11 WKS)

"I feel the last  class  imparted a deeply psychological and integral understanding of the planets as subconscious forces that inform our psyches. The planets are complex energies that manifest on physical, emotional, psychological, spiritual and environmental levels and an awareness of them harnesses a more intelligent way to engage with them." 
Purpose:  1) To learn how to translate the complex symbols and relationships of the nakshatras or lunar mansions  into deeper modern psychological and spiritual readings and insights and to understand the schools and lessons that the planets are teaching us. For individuals with a Western or a  Vedic astrology background.
Understanding the puppet strings that pull our psychology so that we can recognize and transcend it.
Understanding past life influences so that we can move beyond them and not repeat those patterns.
Developing awareness of our weakness and how we can do a better job.
Understanding new predictive techniques to enhance accuracy.
TESTIMONIAL:
   "Barry's is a gifted astrologer soul, with passion to share his knowledge through his excellent teaching skills. He is always in pursuit of gaining new knowledge, hence making more accurate predictions. I feel blessed being his student for not only learning astrology but also about how to be a great human being."  PG, San Francisco, CA

For questions, email  barry2@fortucast.com.  Email for special invoicing if you do not use  Paypal.  Basic knowledge of Vedic Astrology is required. Credit cards accepted by phone at Fortucast at 800-788-2796.
Weeks 1 : THE 27 NAKSHATRAS:  Understanding their Psychological Essences, Symbols, Modes of Functioning, Orientation and Disposition Part 1 -Ashwini-Hasta

Weeks 2 : THE 27 NAKSHATRAS:  Understanding their Psychological Essences, Symbols, Modes of Functioning, Orientation and Disposition Part 2-Chitra-Revati
Week 3:  Nakshatras and the Nature of the Mind 1: Psychological, Mental and Archetypal Insights into Personality.  Caste Nature, Gana and Secret of the Elements
  The Transition Points:  Nakshatras and Gandanta: Soul Lessons
WEEK 4:  Nakshatra, Padas and the Four Aims of Life:  Dharma, Artha, Kama and Moksha:  Duty, Wealth, Pleasure and Liberation

WEEK 5: Integrating Ancient Deities with Modern Psychological Archetypes 1:
WEEK 6: Integrating Ancient Deities with Modern Psychological Archetypes 2:
WEEK 7: Work-shopping: Integrative Techniques for Psychological Interpretation
The Shakti of the Nakshatras 
Final Dispositors of Nakshatra Lord
WEEK 8: Predictive Techniques: Navatara 1 –The Hidden Matrix
WEEK  9: Predictive Techniques: Navatara 2 –The Hidden Matrix
Week 10: Introduction to Savrata Bhadra Chakra:  The Matrix of Prediction
Video Recordings  available through DROPBOX

                                                             295.00 early registration

                           $295.00. (barry2@fortucast.com)
Sign up at:
https://www.appliedvedicastrology.com/secrets-nakshatras-profound-psychological-predictive-magic/