Vedic Astrology Transit Guide 2019 – 2020
A Reference Book of Detailed Interpretations for Major Transit and Events.
A guide for anyone interested in understanding planetary transits that often blocks us from moving forward in our life.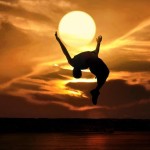 Barry's unique spiritual and psychological approach to astrology will help you understand how planet placement impacts your emotions and psychology that bind us to self-blame, doubt and fear, and anger.
This interpretive guide for 2019-2020 will help you plan the next few years by your rising sign so you know the best months of the year for progress and how the larger transits for Jupiter, Saturn, Rahu, Ketu and how the eclipses will impart your life. 
Special Articles for 2019-20:
Rahu and Ketu in Gemini/Sagittarius by Rising Sign
Jupiter in Scorpio and Sagittarius
Saturn into Capricorn
Saturn/Pluto/Ketu Conjunctions
Jupiter Gandanta in the Tangled Knot
Saturn/Ketu Conjunctions March-Nov. 2019
Articles Included in This Book:
Understand the basics of transits, dashas and aspects 

Understanding Planetary Combustion

Light on retrograde action; exaltation; debilitation; 

The meaning of planetary aspects

The general nature of free will and karma and philosophy of astrology

Detailed interpretations by rising sign and moon sign. 

Tables for major planetary transits and retrograde and major events for 2019-2020
As a bonus, Barry has included:
Global and Economic, and political forecast for those interested in Mundane Astrology.
This is definitely a reference book to have on your shelf for practicing astrologers or just people who like to dabble!
It will also be useful for both Vedic and Western astrologers!
Pre Order Now to save.
24.95 Now. After Dec. 15th–29.95
Comes Out December 15 !!
ORDER NOW: https://www.appliedvedicastrology.com/product/vedic-astrology-transit-guide-for-2019-2020/