EYE ON BEING: THE UNBEARABLE LIGHTNESS OF BEING IN AN ANXIOUS WORLD
I have personally been going through a lot of physical and emotional challenges and when I talk to my friends, I am hearing great distress also and people's parents are also passing.  Saturn retrograde Ketu is not making it easy for us and Mars is going into Gemini and will stir up the energy as it moves toward opposition with Saturn.  Jupiter is finally out of the emotional knot at the end of Scorpio and that will help a bit but we have to learn how to be unattached when times are troubled.
If we search deeply there is a underlying core of well being there that we have to grasp onto and it is there with the exalted Sun this week still and Venus strong at the end of Pisces and an exalted Moon this week into Wednesday.
We are given choices. Do we dwell on the ugly or do we find the beautiful. They are both there. Not suggesting we become an ostrich but we have to find moments everyday to appreciate and be grateful for. We have to tap into that core and not buy into the mental worries of the mind and the core anxiety that Saturn will continue to cause until October –and it is just doing its job.
If you are challenged, we have to reach to Mars the warrior and find the courage to flight  and call on Hanuman, the archetypal servant of God and great warrior to reach back and move through.
Still fighting against  "what is" and saying it shouldn't be plagues the mind and causes our current discomfort. We do not have to keep going through what we are going through. Surrender is the key. Once you surrender to the ineffable and once you take it upon yourself to rely on the grace of God, then you have a chance to be free. It does take a shift of the mind and doing enough meditation practice so that we can reach back and find that Lightness of Being. If we do not go there we are going to get gripped by Saturn's grumbling and complaining.
And still we have to avoid spiritual by-pass and be real with what is going on in our life and somehow reach back to the power of the very strong Jupiter and strong Venus  in the sky is strong now it should help  remind us that we are safe and always protected and taken care. There is underlying it all, an ineffable lightness of Being. If we can let go of the heavy luggage and baggage of the mind that is carrying a 100 pound suitcase through the airport when we just need a 20 pound carry-on. Let go of the baggage. What will be. Find the those unbearable moments of lightness and love to fall back on or you will be doomed to the gnawing and complaining mind. Find the sweetness of Venus and trust in the Divine which is strong in Jupiter now while they are there to give us some help the next few weeks.
Find the beauty in spring and rebirth now, in your family love beyond the drama and in all the many gifts that you have to be grateful for because you are blessed and you are on the planet and have a chance to move toward God realization.  Find time to be kind to others and compassionate and your own suffering will lift.
Wishing you all joy and blessings in the midst of your suffering and may the Divine come to you in this great time of need. We are taken care of always like the mother bird feeding her babes in our cover photo.
If you need help with challenges in your chart, book a reading with us by clicking the consultation tab on our website.  https://www.appliedvedicastrology.com/consultations/
SAVE 25.00 ON ANY READING BOOKED THROUGH MAY 25TH BY TYPING IN THE COUPON CODE AT CHECK OUT:  MAYREADINGS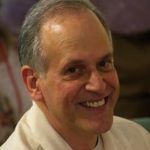 Or take our classes.  Learn 100's of new things about house prediction that you never new even if you think you know this stuff.
The Secrets of the Houses class is now starting Live on May 12th and there are still a few places.  While you think you know houses, you will be amazed at the depth of this material when you get to spend 2 hours each week on a house and learn many advanced techniques for evaluating them.
Details at: https://www.appliedvedicastrology.com/product/secrets-of-the-houses-predictive-techniques-remedies-and-psychological-depth/
Now in 2 modules if you need to commit to a shorter time.
Write us at barry@appliedvedicastrology.com if you need a payment plan or have special financial needs.
Visit my You Tube Channel Financial Astrology by Barry Rosen
https://www.youtube.com/results?search_query=financial+astrology+by+barry+rosen
to watch all my vidoes and first lesson previews of my courses and now my Monthly Video magazine which will become weekly once we get the technology ironed out.