EYE ON THE SKY: FOCUS ON MERCURY in ARIES
Mercury went into Ketu's nakshatra of Ashwini (Aries 0-13.20) on April 24th and stays there until May 1st.   Mercury in Ashwini can be impulsive and independent and militant and hence a strong rise in stop the lock-down energy.  Mercury does not do well in Aries as it may want to get into more debates and arguments and we are seeing that with the lock-down people vs. the freedom fighters
Mercury channels Ketu, the south Node, who is in  Sagittarius. .  The association  can create scattered thinking, confusion, anger, frenzy and bewilderment or obsessive thinking.  Wait for the energy to die down before making impulsive decisions.  Geminis and Virgo rising will be most impacted but it can bring out strong intuition for them or moving toward deep spiritual thinking.  The key with Ketu is always meditation but with Mercury some grounding exercise and yoga may help to get you in your body and gut and out of your confused mind.  Ketu scatters energy so we have to be more grounded to deal with it.
Mercury in Ketu's nakshatra may create thoughts that are very subtle and highly intuitive during this transit so pay attention to those little hints and 'ah-ha' moments!  This may be particularly true for Gemini and Virgo rising or those of you with Mercury in the 1st house.   This will be a good time to focus on spiritual and philosophical pursuits in career, hobbies and writing. It's also a good time to go on a pilgrimage or meditation retreat. Still you have to be thoughtful, discriminating and seek first to understand any new occupation that you undertake in order to avoid losing your mental stability.
Mercury is conjunct Uranus on Thursday, April 30th at 11:41 pm EDT. It will be felt April 29-May 1st.   This combination can create a fast tempo in thinking but it may create too much mental restlessness and Ketu is also doing that now.
Uranus can bring deep flashes of genius and invention and you may have an aha moment in creation in the discovery of a mystery or computer puzzle.  But watch your mind as it may be too nervous and jumpy so make sure to relax into meditation.  Be careful driving that you are totally in the moment on the road and not lost in thoughts.
If you need a consultation, sign up at www.appliedvedicastrology and click on the COSULTATION TAB. .   Time to show some hidden light and unlock these karmas that often run our lives for years.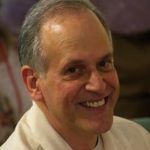 NEW! THE ASTROLOGY OF HEALTH, LONGEVITY, AND DEATH   LIVE WEBINAR STARTS MAY 10TH

THE ASTROLOGY OF HEALTH, LONGEVITY, AND DEATH
The Vedic chart can be used to diagnose health issues and the emotional components and belief systems connected to them. This is a vast subject but we have to start somewhere.
In this 12 week class, we will learn the basics of Ayurvedic Astrology and then focus on the astrology of longevity and timing of death and causes of death. Basic knowledge of Vedic astrology is required.
$295.00
Early Bird Discount By May 3rd is $249.00
 Click here for details and to sign up:
Preview of some of the material on my You Tube Channel at Financial Astrology by Barry Rosen
Latest new video: AYURVEDIC PSYCHOLOGY AND MULTIPLE DIMENSIONS OF REALITY