EYE ON THE SKY: SUN INTO PURVAHADRAPADA/PEGASUS: March 5-17th
The Sun  transits into a new constellation today  until March 17th which is know by Western astronomers as Pegasus (sidereal Aquarius 20-Pisces 3.20) and the in the Vedic lore is called Purvabhadrapada. The symbols for this unique nakshatra are a sword, the first two legs of a funeral cot, and a two faced man. The sword represents the ability to cut through negativity to get to the truth. The two faced man indicates the ability to see both sides of an issue but also may be symbolic in Western psychology of our dark side or shadow   This nakshatra is ruled by the benefic Jupiter, which reflects the high idealism of this asterism but for a star ruled by Jupiter, it has an unusual dark quality to it.  On the positive side, this constellation teaches to lead a life of personal sacrifice with no expectation of glory. On the dark side it can bring out sexual obsessions and greedy power struggles. Unfortunately in transit, it will be channeling a weak Jupiter on the edge of  Libra, a rather self-indulgent and sexual constellation. 
The Deity of this constellation obscure and is called Aja-Ekapada or the one-footed goat that is part of the entourage of Shiva and in Tarot it is connected to the devil card.  It is troubling that secret societies like the Illuminati consider the goat god their main deity and this constellation is connected with black magic.  On a symbolic level this is a constellation where the fires of Shiva can destroy those aspects of a decaying society.  Given the power struggles going on between the Deep State, The CIA and the FBI and  tour new President, we wonder what fireworks develop as the Sun  transits through here this spring until March 17th.
For a constellation ruled by Jupiter, this star is connected with negative human traits including paranoia, pessimism, debauchery, violence, cruelty and erratic sexual behavior.  It is by far the most intense constellation in the zodiac. If you were born with the Sun here between March 5-17th or have the ascendent or moon here, the major lessons are learning humility and not getting caught in the ego.  If you are born under this star, it is important to get devoted to the light right away.   Still people in this constellation are sincere, hard-working and will do anything to achieve their goals. If course if Jupiter, the lord of this star, is well placed and strong in your natal chart like in Pisces or Sagittarius or Cancer or in strong houses like the 1st, 5th or 9th, the higher qualities of the star will emerge.  Still people born with this star will have extremes in sexual behavior that may be viewed by society as abnormal or out of the box.
The Sun here can reveal deep spiritual truth if you undertake the journey. Still, despite the connection to Jupiter, lack of confidence or false optimism may emerge in transit now with Jupiter weak at the edge of Libra  but also  very strong as it goes stationary/retrograde on March 8th.  The first three days of this transit March 5-8th, the Sun is exalted here so people will be able to find their spiritual connection and remain true to themselves, their ideals and find confidence to move forward.  The Sun moves into Pisces on March 14th.  I always enjoy this transit as I like the Sun/Jupiter connection and a break from the Sun/Rahu connection in Shatabisha (Aquarius 6.40-20.00)
So the energies of this star are intense.  They can lead us to penance, detachment and generosity and purification of our dark side.  It is the most Jekyll and Hyde constellation in the zodiac.  People born under this constellation may look well-mannered and acceptable on the outside but are they using their wealth and resources to benefit society?  Do they have secret sexual agendas in their closet?
It will be interesting to observe if a lot of aggressive and sexual energy emerges with this transit and Neptune will move back into this constellation on March 9th for may years  and will be stirring the pot. We will write about this later in the week.
The highest aspect of this constellation is learning to purify our dark side and surrender our ego and find our highest calling for more service and philanthropic action.
Special thanks to my teachers Komilla Sutton and Prash Trivedi for their insights on this constellation.
WANT TO LEARN MORE SECRETS OF THE NAKSHATRAS?   Take our course starting with a free preview on March 11th.  Sign up at: https://attendee.gotowebinar.com/register/7309161164661224707
Webinar ID: 948-912-139
           SECRETS OF THE NAKSHATRAS :
PROFOUND PSYCHOLOGICAL AND PREDICTIVE MAGIC
SUNDAYS , Starting March 11th , 2018  3-5 PM CST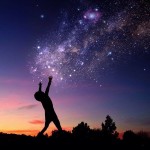 11 (2 hour classes)  March 11, 2018-June 3 (10 SUNDAY CLASSES OVER 13 WKS)

 FREE INTRO PREVIEW: MARCH 11TH
  CLASSES START MARCH 25TH 
"I feel the last  class  imparted a deeply psychological and integral understanding of the planets as subconscious forces that inform our psyches. The planets are complex energies that manifest on physical, emotional, psychological, spiritual and environmental levels and an awareness of them harnesses a more intelligent way to engage with them." 
Purpose:  1) To learn how to translate the complex symbols and relationships of the nakshatras or lunar mansions  into deeper modern psychological and spiritual readings and insights and to understand the schools and lessons that the planets are teaching us. For individuals with a Western or a  Vedic astrology background.
Understanding the puppet strings that pull our psychology so that we can recognize and transcend it.
Understanding past life influences so that we can move beyond them and not repeat those patterns.
Developing awareness of our weakness and how we can do a better job.
Understanding new predictive techniques to enhance accuracy.
TESTIMONIAL:
   "Barry's is a gifted astrologer soul, with passion to share his knowledge through his excellent teaching skills. He is always in pursuit of gaining new knowledge, hence making more accurate predictions. I feel blessed being his student for not only learning astrology but also about how to be a great human being."  PG, San Francisco, CA

For questions, email  barry2@fortucast.com.  Email for special invoicing if you do not use  Paypal.  Basic knowledge of Vedic Astrology is required. Credit cards accepted by phone at Fortucast at 800-788-2796.
PREVIEW : MARCH 11TH: OVERVIEW OF NAKSHATRAS AND NAKSHATRA PREDICTIVE TECHNIQUES
Weeks 1 -2: THE 27 NAKSHATRAS:  Understanding their Psychological Essences, Symbols, Modes of Functioning, Orientation and Disposition Part 1 -Ashwini-Hasta

Part 2-Chitra-Revati
Week 3:  Nakshatras and the Nature of the Mind 1: Psychological, Mental and Archetypal Insights into Personality.  Caste Nature, Gana and Secret of the Elements
  The Transition Points:  Nakshatras and Gandanta: Soul Lessons
WEEK 4:  Nakshatra, Padas and the Four Aims of Life:  Dharma, Artha, Kama and Moksha:  Duty, Wealth, Pleasure and Liberation

WEEK 5: Integrating Ancient Deities with Modern Psychological Archetypes: Nakshatra Devatas

WEEK 6: Predictive Techniques: Navatara 1 –The Hidden Matrix
WEEK  7: Predictive Techniques: Navatara 2 –The Hidden Matrix
Special Nakshatras: 4th, 10th, 12th, 16th, 18th, 25th,: Their Special Roles in Prediction
WEEK 8: Work-shopping: Integrative Techniques for Psychological Interpretation
The Shakti of the Nakshatras 
Final Dispositors of Nakshatra Lord
Nakshatras and the Elements: Nakshatra Tatva
 Week 9: Secret Techniques for Prediction with Nakshatras.
Nakshatras and Dasha Prediction
Connections between Lunar Days, Nakshatras and Difficult Karma:  Graha Janma Nakshatra

Pada Nakshatra and Prediction
Week 10: Introduction to Sarva Bhadra Chakra:  The Matrix of Prediction
Video Recordings  available through DROPBOX

                                                             275.00 early registration by March 5th

                           $275.00. (barry2@fortucast.com)