EYE ON THE SKY: VENUS AND JUPITER PARIVARTANA YOGA
Once in a while we get what Western Astrologers call a mutual reception or exchange of signs and in Vedic astrology it is know as a Parivatana Yoga (abbreviated PVY).  It can be very powerful and it allows a connection and association between the houses involved and is often stronger than a planetary aspect.  The exchange is happening with Venus in Pisces, a sign owned by Jupiter and Jupiter in Libra, a sign owned by Venus and will have an impact through March 26th.  Because two benefic signs and planets are involved the exchange may work well for some rising signs particularly Cancer and Gemini but in many case the key word is to balance practicality with against false-optimism as Jupiter is at the end of the sign and is afflicted. Watch over-indulgence and over-spending. 
In Vedic Astrology the houses that are concerned have more of an influence than the signs involved so by rising sign, here is the impact.  If you have these exchanges in your natal chart, then they will be triggered in transit but there will be some lingering energy from the exchange in transit anyway.  Some of the darker exchanges are noted because of the houses involved but Jupiter and Venus as benefics will lighten some of the energy. 
PISCES   RISING: Exchange between 1st and 8th house–Possible unexpected gains of money; unexpected karmic events that may have a benefic quality to them.  Some trauma by trial.  Increased interest in occult knowledge and love of astrology. 
ARIES RISING: Exchange between 7th and 12th–challenges with marriage, business partnerships, expenditures from partnerships; health issues.  Sexual frustration particularly if secret interludes are undertaken. 
TAURUS RISING: Exchange between 6th and 11th: challenges with groups;  income goes to pay off debt; health issues; losses from loaning money to friends;  frustration from seeking raises at work and competition from co-workers at the office. 
GEMINI RISING: Exchange between 5th and 10th: Gains in career and status and investment; increase of status connected to children; gains in artistic expression and teaching.
CANCER RISING: Exchange between 4th and 9th.  Gains from real-estate; purchase of foreign property; gains from mother; spiritual nourishment. Gains from devotion to Guru and joy in spiritual pilgrimage. 
LEO RISING: Exchange between 3rd and 8th: Challenges with younger siblings; unexpected health related issues; possible unexpected financial gains through hard work; challenges with self-employment. Be cautious with sexual adventures and avoid risks.  
VIRGO RISING:  Exchange between the 2nd and the 7th.   Gains through marriage and family and business partnerships. 
LIBRA RISING: Exchange between 1st and 6th: Obstacles and challenges with co-workers; possible health issues from over-indulgence;  joy in service to Guru or husband;  closeness with pets at this time and good results in the ability to overcome enemies if you stay away from being too over-optimistic.  
SCORPIO RISING: Exchange between 5th and 12th. Expenditures from children or losses in investments could happen if caution is not taken to be practical and manage money properly.  There may be a tendency to daydream and there may be a lack of happiness. There may be problems with romance and sexual fantasy. 
SAGITTARIUS RISING: Exchange between 11th and 4th.   Some struggle in one's hope for happiness but ultimately a realization and fulfillment of desire.  Sharing of home and vehicles with friends and gains from mother are indicated. Gains are made through the sale of property and vehicles. 
CAPRICORN RISING: Exchange between 3rd and 10th.   Success in artistic expression is indicated after hard work and the courage to move forward.  Lots of self-effort in developing one's career or own business.  Possible problems with hearing or lungs.  
AQUARIUS RISING: Exchange between 2nd and 9th.  Supports gains from father, Guru, spiritual travel. Because of the 6/8 connection there could be health issues for the father.  Gains from publishing, singing and speaking the truth. 
This yoga will impact your chart most if you have it in your natal chart or if you are running a Venus/Jupiter or Jupiter/Venus dasha or if you are Libra, Taurus, Sagittarius or Pisces Rising.  In Vedic Astrology you do not want exchanges between the difficult 3rd, 6th, 8th and 12th house so the only real winners in the exchange are Gemini and Cancer, and Sagittarius  rising with Cancer having gains connected to mother and father, purchase of a foreign home or luck with real estate and Gemini having advancement with career, investment, children, creative expression. The exchange also  benefits Sagittarius rising  as it creates a Maha parivartana yoga by connecting 4th and 11th houses and creating gains from real estate, mother, home, family.
Venus and Jupiter are enemies because Venus is master of pleasure and Jupiter is master of wisdow and their association can create over-spending and over-indulgence so stay away from that extra piece of cheesecake at a party and resist all those tempting buys on-line and at the mall unless you really need it or your budget allows.  Still the exchange can create an expansive feeling and increase optimism for some and may be particularly helpful relief to the past months of Aquarius and Saturn in Mula.
Again Vedic astrology is like reading strands of DNA so based on the dashas you are running and your personal chart, the impact will vary and for many it may not be felt very much at all.  Sign up for a reading by hitting the request tab at www.appliedvedicastrology.com 
Special thanks to Alan Annad's seminal book,   Parivartana Yoga and refer to it for details on your specific combination if you have natal chart Parivartana Yogas. 
Sign up for the free 2 hour  webinar an sneak preview on SUNDAY MARCH 11  of our course at :
SECRETS OF THE NAKSHATRAS :
PROFOUND PSYCHOLOGICAL AND PREDICTIVE MAGIC
SUNDAYS , Starting March 11th , 2018  3-5 PM CST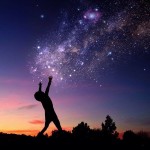 10 (2 hour classes)  March 11, 2018-June 3 (10 SUNDAY CLASSES OVER 13 WKS)

 FREE INTRO PREVIEW: MARCH 11TH
  CLASSES START SUNDAYS MARCH 25TH 3-5 PM GO TO WEBINAR; MISSED CLASSES AVAILABLE TO WATCH ON VIDEO.  EARLY BIRD SIGN UP 295.00.  10 CLASSES THROUGH JUNE 3RD.