EYE ON THE SKY: JUPITER IN THE CONSTELLATION OF VISHAKHA
JUPITER IN VISHAKHA (Libra 20-Scorpio 3.20)
August 3, 2018-Oct. 28, 2018
Jupiter transits into the constellation of Vishaka on  Friday and will stay there until Oct 28th (20.00 Libra-3.20 Scorpio). The constellations  is ruled by Agni and Indra and is a constellation of four stars forming the left half of the scales of Libra.  It is connected to the deities of Agni and Indra .  Agni has the ability to do Herculean talks to achieve its goals with great fiery energy and courage. Indra provides leadership but may create danger for those around one but may act cowardly at the first sign of danger.  People born with this constellation (ie, sun, moon, rising sign or atmakaraka) are often seeking a bit of power and status and position.
The first section of this constellation (Libra 20-23.20 ruled by Aries) will foster strong new action to achieve one's goals and give a new spurt of energy to a troubled month but Jupiter is hampered by Venus who is fallen in the constellation of Virgo, 12 houses from Jupiter  and this may cause health issues and disputes for Jupiter who will try to actively plow through the problems with Mars's courage but Mars is retrograde until August 27th and it will take much more energy to get through the problems.
If you were born with Jupiter placed in this  constellation in your natal chart it will make you a counselors and advisors and makes them wise in worldly and spiritual matters.  Jupiter will spend a long time in this constellation in the rest of its journey through Libra unil Mid-October and then again in Scorpio.  It should be supportive for Vedic astrologers and advisors.
Prash Trivedi notes that with  the frequency of unwholesome goals, it is a concern for handling vices and people born in this constellation call easily fall prey to alcohol, drugs and sex.  In essence, the Jupiter/Venus combination can bring in Vishakha natives have an urge to throng the local bar and to engage in the sensual and material energies of life.  There may be  love parties but this may lead to a sense of emptiness in their lives which ideally should lead to searching for deeper spiritual meaning. Those born in this constellation in the first pada (Scorpio 0-3.20) connected to Cancer will have a stronger spiritual drive to overcome vices.
Vishaka is connected to outcasts and outsiders and hence they do not follow traditional religious norms as one might think that Jupiter would. Hence they can often become artists, outsiders, people who want to change society.
I suspect that this transit in 2018 will continue the rampant material excess that has overtaken the world with the stock market bubble and the Bitcoin craze and that more sobering energy and spiritual awakening will come when Jupiter goes into Scorpio. For now enjoy the party gatherings that Jupiter in Vishaka will promote but stay away from the extra cheesecake.
WANT TO LEARN MORE SECRETS OF THE NAKSHATRAS?   Take our course from the spring which is now available to watch on Videotape at your own leisure.  Over 12 lessons. 295.00.
First class is free on You Tube: Watch at:
FREE INTRO PREVIEW:

 Full course available below to watch at your leisure at your own pace.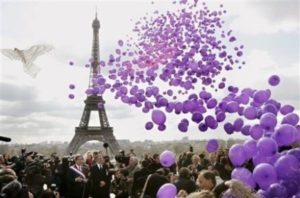 SECRETS OF THE NAKSHATRAS: PROFOUND PSYCHOLOGICAL AND PREDICTIVE MAGIC