FOCUS ON TAURUS–COMBATING SPRING HEAVINESS
As we move more fully into Spring, the planets start moving through Taurus.  The Sun has been there since May 15th and will stay until June 14th.  Mercury is in Taurus now and stays until June 1st in the sidereal zodiac.  Venus will move into Taurus June 4-27th and give some support to a very heavy June.
The shakti of Taurus is it  that give power to bring wealth, social success, prosperity and enjoyment. For Vedic  lovers, it is connected to Krishna.  Key word to remember here is Blessings and it is easy to remember the blessings of Venus who brings material prosperity to us. Planets placed in Taurus in any part of the chart bring blessings but we of course have to consider all the other aspect of interpretation that we know as Jupiter in Taurus may bring blessings of teachers but will also bring problems with obesity. Taurus, the natural 2nd sign of the zodiac may get too attached to money or food or family and its stubbornness may arise.
Taurus has problems with the fire element or Agni   and hence they have problem with getting up and go and so the fire planets, Sun, Mars and Ketu cause problems.   Taurus is know for being the most earthy of the signs and the most grounded. They get stuck or hold onto money or material things in their life too easily.  Taurus needs help with the fire signs and fire planets and if they are well placed then some of these tendencies may not be as strong and obviously lots of fiery exercise is important to get this sign moving and unstuck.  There can be a tendency toward heaviness, depression and melancholy and one can sense why Jupiter is such an affliction if placed here causing problems with weight gain, diabetes and Taurus has to be careful with sweets if Jupiter is afflicting it.  Remedy:  Planets in Taurus need the air element and they need to exercise and get moving.  Vigorous exercise is needed to get moving and to increase flow.   I have know a lot of Taurus rising and they often love being by the wind at the ocean or taking motorcycle rides as it helps Taurus get invigorated or unstuck.
Venus, the ruler of Taurus can also become a challenging planet for Taurus ascendants because of its rulership of the 6th house.  They can be their own greatest enemies.  Moon and Jupiter are other negative planets for it. Moon rulers the 3rd house and Jupiter 8th and 11th house.  Usually Jupiter does not give good results for Venus ruled ascendants, as it tends to give wrong guidance, knowledge and too much expansive energy into negative material areas.  More stuff and hoarding are problem.   Mars is very negative planet as it rules the 7th and 12th houses. 7th house ruler is the maraka planet and 12th gives loss and expenditure.  Saturn is the raja yoga karaka for Taurus and yet it is a badhaka.  The nature of Saturn is such; it can be very beneficial, yet it will block e on from doing what one want in order to teach spiritual  lessons or lessons around Gurus, religion or one's father. Taurus can tend  to misuse their blessings. They have  many desires and to fulfill their desires they use up all what life is offering them.  Mercury tends to increase the pleasure cycle owning Gemini the sign of sexual activity  and the 5th the house of romance to it brings down the spiritual qualities of Taurus.
So combat the heaviness of spring by getting the gym, taking a motorcycle ride.  Get moving and you will get unstuck from the heaviness of Taurus.
End of Part 1  In Part 2 we will focus on Sun, Mercury and Venus in Taurus.
********************************************************************************************
If you need help with challenges in your chart, book a reading with us by clicking the consultation tab on our website.  https://www.appliedvedicastrology.com/consultations/
SAVE 25.00 ON ANY READING BOOKED THROUGH MAY 25TH BY TYPING IN THE COUPON CODE AT CHECK OUT:  MAYREADINGS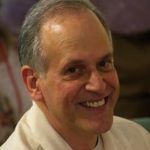 *********************************************************************************************
Special thanks to my teacher Komilla Sutton and all my Jyotish Gurus for their wisdom and continual inspiration. Special thanks to Muhammad Imran for his exhaustive list of possibilities.
ENJOY OUR BOOK:  FINDING YOUR BLIND SPOT USING ASTROLOGY: SPIRITUAL, EMOTIONAL AND PSYCHOLOGICAL WISDOM TO GUIDE YOU THROUGH REALMS OF FEAR AND ILLUSION

What leading astrologers are saying about it:
Barry Rosen has made a valuable contribution to understanding how houses act in hidden ways in a Vedic chart, and his explanations and process are logical and easy to follow. This ranks with the Uttara Kalamrita as a book which reveals the incredible density of meaning contained in the houses in a Vedic chart, which are the most important part of chart interpretation from my perspective. Excellent work-
Dr. Gary Gomes, President Emeritus, CVA.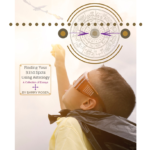 Barry's spiritual and psychological approach to astrology seeks to cut the puppet strings of the planets that impact our emotions and psychology and bind us to self-blame, doubt and fear, and anger.  This useful guide will help you navigate your life.
FINDING YOUR BLIND SPOTS USING ASTROLOGY (2nd edition revised) by Barry Rosen
AVAILABLE NOW IN PDF FORMAT for 19.95  or on Amazon in paperback for 24.95.