SUN IN GEMINI: JUNE 15 – JULY 17
Sun enters Gemini: June 15th
Sun moved into the constellation of Orion, the warrior of the winter sky, on June 8th and stays there until June 21st  (Taurus 23.20-Gemini 6.40). Its symbol is the deer. Mrigashira is formed by three faint stars at the head of the constellation of Orion. The constellation is very spiritual and promotes moksha and spiritual liberation that inspires people to study religion and philosophy. The Shakti of Mrigashira is the "power to give fulfillment" so a good time to rub your genie's lamp and ask for a boon.  As Prash Trivedi notes, life is always a coexistence of opposites as the deer symbol brings out the timid, light and fragile wandering qualities of this constellation embody the greatest spiritual warrior heroes of the Ramayana and Gita, Hanuman and Arjuna, in the constellation's deep quest for liberation and getting to the truth of the matter. If your Sun, Moon, or rising sign is in this constellation, it gives you a deep yearning for something greater in your life. The deity of the constellation is Soma, connected to the Moon and the life and vital subtle forces that are created to manifest the physiological components of enlightenment.
Unfortunately, the Sun is channeling a very weak Mars being beat up by Saturn and Rahu so the energy is more fierce and intense and will bring up more anger and ego and arrogance issues.   Still the Sun does well in this very strong in this constellation and will be prone to intellectual and spiritual exploration particularly when Sun goes into Gemini on June 15th but there is also a sense of comfort here.  The  Shakti of the sign should bring out creativity particularly for writing and computer programming, but you have to make sure not to stay idle.
The Sun transit in Gemini is difficult this year with the opposition of the Saturn July 10th with a strong 5 degree influence July 5-15th.  It also moves toward conjunction with Rahu into July 10th .  The Sun has the most difficulty journey  in the constellation of Ardra (Gemini 6.40-20) June 22 – July 6th as it is channeling Rahu's energy and this constellation can bring storms and deep suffering and teardrops in the quest to shed old pattern. Use this transit for transformation.  The opposition from Saturn into July 5-15 will force the issue and create tensions between bosses, workers and between self and outside authority. Not a time to fight city hall or go over the limit in a speed trap zone.
With the conjunction of Rahu on July 10th in the true node system, and having a strong influence July 7-13th, and also with the July 2nd solar eclipse,   there can be an identity crisis for Leos. The Rahu/Sun combination can create strong power, success and social achievement but this can lead to falls from power and status also if you strive too high. Scandal is possible and intrigue with foreigners is very possible. Even when there is success, Rahu is never satisfied and there is often inner dissatisfaction. The key is to be happy with where you are.
The best part of transit is a wave of relief as the Sun gets more connected to Jupiter July 6-20th.  Jupiter's energy in the constellation of Purnavasu (Gemini 20-Cancer 3.20), is a positive place  where there is a deep connection with one's soul purpose through spiritual initiation and this can come up.  Still Rahu and Saturn will obscure some of that this year.
Leo rising will most feel this transit but in Gemini it is an eleventh house transit and will bring gains after struggle and fights due to Saturn and Rahu.  Cancer rising will have the most trouble with this transit as it 12 houses from home and the Sun will disappear from the horizon and fail to shine. For now, enjoy the quest for Truth and something higher in this very pure constellation and my favorite of all, Orion, the spiritual warrior until June 21st.
*******************************************************************************************
VEDIC CONSULATIONS WITH BARRY ROSEN–
OVER 30 YEARS EXPERIENCE–GET HELP FROM A PRO!
If you need help with challenges in your chart, book a reading with us by clicking the consultation tab on our website.  https://www.appliedvedicastrology.com/consultations/
Running a sale on our basic reading which allows you to cover 5 major areas of your life.  Called a natal chart reading but really tailored to whatever you need. No 195.00 until June 30 // regularly 225.00.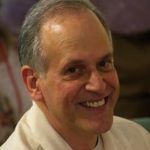 *******************************************************************************************************************************
NEW CLASS:
RAHU AND KETU AND THE NAKSHATRAS: MENTAL IMPACT ON THE PSYCHOLOGY
SATURDAYS, JUNE 29-AUGUST 6TH – 12- 2:00 PM CST
6 CLASSES
GO TO WEBINAR; DOWNLOADS AVAILABLE FOR MISSED CLASSES FROM DROPBOX.
Free introduction to Rahu and Ketu Class  2 on June 29th at Noon:
Sign up at:
https://attendee.gotowebinar.com/rt/8795325962414547203
Rahu and Ketu form the core of our desire for this incarnation and what we need to heal from the past. If we understand their depth and can heal the lessons they present, then we will have completed our purpose in this incarnation.   In Part 2 we will focus on the impact of Rahu and Ketu nakshatras and planets in Rahu and Ketu nakshatras and the pairings and oppositions between two different nakshatras and how the impact our mind, our destiny and our thinking process.   You do not have to have taken Rahu and Ketu 1 to join this mini webinar.
Basic knowledge of Vedic astrology is required. The class is being geared to benefit basic astrological students as well as those with a more advanced background. Please email questions directly to Barry Rosen at barry@appliedvedicastrology.com.  PAYMENT PLANS AVAILABLE. REQUEST BY EMAIL.
(Missed Classes available on videotape in Dropbox with accompanying Powerpoint presentations)
Lesson 1:  How Nakshatras Interact with Rahu and Ketu and impact Psychology and Personality

Rahu and Ketu's Nakshatras and Planetary Connections to Destiny
Rahu and Ketu moving through the Nine Levels of Existence through the Nakshatras
Three Levels of Nakshatras:   Aggressive, Sensitive, Passive
           How Nakshatras Impact our Mind.
Lesson 2-3:  Rahu and Ketu in Different Nakshatras

Impact of Planetary Rulers and Deities on Rahu and Ketu 

Lesson 4-6 : The Dance of Rahu and Ketu in Opposing Nakshatras and Life Lessons.


$129.00 by June 30th;  thereafter 149.00.
Email us at barry@appliedvedicastrology.com for questions or if you need a payment plan.