EYE ON THE SKY: ASTROLOGICAL WEATHER FORECAST
There are a lot of small changes happening but July weather forecast is not exactly setting up to be a picnic.   Venus went into Gemini today supporting artistic creativity and sexual adventure.   Mars and Mercury stay closely together until July 14th creating irritability, accidents and arguments with Mercury going retrograde July 7-July 31st.  Mars moved into the constellation of Pushya also today  (Cancer 3.20-16.40) and gets a lift from the deity Brihaspati, the priest of the gods but still has to channel slow and frustrating energy of Saturn/Ketu in Sagittarius.    Jupiter moved into the Capricorn pada of Scorpio (Scorpio 20-23.20) and stays there until Sept. 25th and that can create over-optimism and false optimism but may support business.   Solar eclipse on July 2nd is in Ardra nakshatra at 17 degrees Gemini  and then a Lunar Eclipse is July 16th in Capricorn  at 1 degree.  See our previous article.
Saturn/Ketu continue closely together within a degree leading to a sense of survival and surrender about suffering and pain and problems.  Both enjoy meditation so make sure to stay on top of your spiritual practices so that you are not overwhelmed.   That combination can bring up depression or suicidal energies for some people particularly if Saturn is impacting your moon and you are in a Ketu/Saturn or Saturn/Ketu period or a Moon/Saturn or Saturn/Moon period so seek out professional help and make sure that are able of blowing away dark thoughts in that area.   Emotional and psychological garbage is maya and we need to be able to transcend and look beyond it.
Sun is conjunct Rahu within 3 degrees June 6-12th and this continues the energy of the eclipse potentially bringing up health issues, fights with authority figures like bosses and fathers and government officials.  Cravings for power or too much ambition can accelerate the week of July 6-12th so make sure you do not stretch beyond your means or you may fall.  Leo rising may particularly be vulnerable but also Scorpio rising with the 8th house transit.
Continue to watch out for the other guy while driving as people are still reckless on the road and reread our blog on Mars/Mercury connections which continue into July 14th rather strongly.  Stay focused on what you are doing and not thinking about angry disagreements from the past to avoid accidents.
Sun opposes Saturn on July 9th exactly but will be felt more on Saturdays and Sundays  during the weekends of July 6-7 and July 13-14th.  Stay out of fights with your father, authority figures, bosses, government officials etc. Avoid speeding on the highway as you may be more likely to get a ticket particularly if you are running Sun/Saturn or Saturn/Sun dashas on some levels and have the signature in chart. Stay on top of health and if you are prone to high blood pressure and  stay away from activity that irritates it.  Unfortunately people prone to heart problems may find this area impacted by this transit in early July.
*******************************************************************************************
If you need help with challenges in your chart, book a reading with us by clicking the consultation tab on our website. 
https://www.appliedvedicastrology.com/consultations/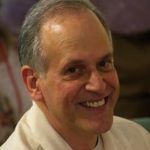 Sales still available until June 30th for 195.00–regularly 225.00
******************************************************************************************************************************
THE SPIRITUAL ESSENCE OF VEDIC ASTROLOGY AND THE QUEST FOR ENLIGHTENMENT
TAKING ASTROLOGY BACK TO ITS SPIRITUAL ROOTS
COMING  SATURDAYS, STARTING AUGUST 10 , 2019 
DETAILS AND SIGN UP AT : https://www.appliedvedicastrology.com/product/the-spiritual-essence-of-vedic-astrology/
MODULE 1 : 8 WEEKS:  August 10-Sept 28th  195.00

Soul Charts, Atmakaraka in Depth and Lessons of this Incarnation, Understanding Vedic Deities in Modern Terms, The Moksha Houses: 4th, 8th and 12th and the Astrology of Enlightenment.  Life Purpose Charts in Jaimini Astrology and Blocks.
MODULE 2: 9 WEEKS: Oct 12-Dec. 14th  195.00

Astro-Yoga;  Chakaras and the Planets; Six Systems of Indian Philosophy;  The D-20 Chart and Spirituality; The Astrology of Saints;
Ishtadevatas and Spiritual Guides;  Rahu and Ketu in Spiritual Astrology–Blocks and Guides; Timing Spiritual Events through Drig Dasha and More.
Topics:
Understanding the Archetypal and Spiritual and Psychological Nature of the Vedic Deities
Astrology of the Saints and Enlightened Beings

The Astrology of the Moksha Houses: 4, 8th and 12th
D-20: Spiritual Nature and Blocks on the Path
Chakras and Planetary Influences
The Six Sytems of Indian Philosophy and the Planets
Astrology, Hatha Yoga and Remedial Therapies Connections-Astro-Yoga

Atmakaraka in Detail: Lessons of the Soul in this Incarnation: 4 weeks–

Unlocking Life Purpose in the Karakamsha Charts
Istha Devata and Personal Deities for Personal Growth and Spiritual Development

The Blocks to Moksha and Blind Spots in Life
Rahu and Ketu and Karmic Blocks on the Path
TESTIMONIAL:
"Barry's is a gifted astrologer soul, with the passion to share his knowledge through his excellent teaching skills. He is always in pursuit of gaining new knowledge, hence making more accurate predictions. I feel blessed being his student for not only learning astrology but also about how to be a great human being."  PG, San Francisco, CA
For questions, email  barry@appliedvedicastrology.com.  Email for special invoicing if you do not use Paypal.  Basic knowledge of Vedic Astrology is required. Credit cards accepted by phone at Fortucast at 800-788-2796.