ASTROLOGICAL WEATHER FORECAST JULY 6-12TH.  
SUN INTO PUNARVASU/CASTOR AND POLLUX  JULY 6-19TH.
Time for some good news.  Saturn/Ketu  are still running in the background along with Mars in Cancer but there are a few bright spots emerging this week but still a lot of tensions coming witih Saturn moving toward Rahu and Mercury conjunct Mars into Monday and Saturn opposing the Sun on Tuesday.   On the bright side . . .
Sun  transits into one of my favorite constellations, Punarvasu (Gemini 20-Cancer 3.20) know by Western astronomers as Castor and Pollux.    Punarvasu means "the return of the light" and has the divine ability to bring spiritual light into darkness and it  reflects purity, satya (truth) and strong moral values.It's shakti or power is "the ability to gain wealth or abundance". The main deity is Aditi, the Cosmic Mother, who bestows her creative abundance on all who seek her blessings. This lunar mansion is ruled by the planet Jupiter, the great benefic.
Sun finally moves out of the suffering and teary constellation of Ardra early on July 6th .  In the first pada ruled by Aries (Gemini 20-23.30) (July 6-8th) it will find idealism and renewed energy to search for its purpose.  It will also find confidence through this transit and connects with Jupiter in Scorpio which will promote deep psychological introspection to reveal the mysteries of our very nature  by channeling Jupiter's strong energy through constellation ownership.  Jupiter is particularly strong being retrograde until August 11th promoting deep inner wisdom and insights.   Still with Jupiter in the Capricorn pada (Scorpio 20-23.20) it may be too over-optimistic  and not real in judging what is truth.   Still it feels good and its connection with the Sun will uplift our spirits mostly on Sundays and Thursdays for a few weeks.
This constellation provides nourishment and nurturing after the tough storms of Ardra (Betelguese/Gemini 6.40-20.00) It creates contentment and grounding energy but sometimes lacks foresight which leads to complications and adventures.   If you were born with the Sun, Moon or Ascendant in this constellation, you have the qualities of a universal caregiver and are very generous.  Venus will go into this constellation on July 15th-July 26th and this will also lift our spirits and expand buying power and expansive energy. For now it may provide some emotional storms and the need for transformation for Taurus and Libra rising in the constellation of Ardra until June 15th.
The mythology is fascinating with Castor and Pollux with one brother naughty and cruel and the other one wise and generous.   Sometimes we have to fall in our face first with mistakes to gain wisdom in the future.  Events happen in pairs with this transit so if you fall, pick yourself up with new wisdom and move forward.  The first part of the fall would be July 6-11th with the more benefic part coming July 12-19th.  (END OF PART 1)  Sun conjunct Rahu below.
************************************************************************************************************************
Confused about career and life purpose? . 
Get a special reading focused on this area.   I have taught classes on this area and look at 18 different factors in your chart to help you with life purpose and career.  Click on the link below for more details:
*************************************************************************************************************************
SUN CONJUNCT RAHU  JULY 10TH TRUE NODE
THREE DEGREE ORB JULY 7-13TH
The transit is not without pesky malefic aspects from Rahu and Saturn.  The Sun is considered afflicted when it is within 3 degrees of Rahu and so that is the case July 7-13th in the sign of Gemini.  In the Western world this may not be considered a bad thing because the conjunction promotes expanding  your power and success at the cost of your Divinity.  This can lead to attention and even minor fame but the negative side is also enhanced with too much ambition and selfishness and rigidity of ideas.   Inside you may fear failure.  This conjunction exact on July 10th in the mean node system can promote deeper relationships with foreigners or immigrants and with the affliction, you reputation may be hurt so for Leo rising, possible that a foreign person may harm your reputation or create scandal.  The key may be not reaching to high in sky so that your wings do not melt and you do not fall to the earth.
MARS/URANUS SQUARE peaks into JULY 11TH
Uranus is currently in Aries  and Mars in Cancer and 2 degree aspect is usually considered powerful so the impact will be in effect July 8-15th .  Mars is weak in Cancer and may not cause too much trouble but sometimes we can get  explosive energy.  Often earthquake and volcanic activity will be a signature of this aspect and already the California quakes are increasing and getting more intense and lets hope that something bigger does not happen in a populated area.
If you have natal planets in the 10-12 degree range of Capricorn, Aries, Cancer or Libra and you are running a Mars period you might be most impacted by this aspect but you would also need a Mars/Uranus signature in your natal chart.
In terms of psychology, Aries and Scorpio rising and Capricorn and Cancer  rising will be most impacted by unexpected encounters that generate excitement for personal growth and a need to break away from normal routines.  You may find the courage to breakout and do something new and exciting. This may lead to a feeling of being more alive and courageous.  So a time to breakout out and do something new . Drive carefully and watch out for the other guy.
Mars/Uranus aspects still always concern me around unexpected accidents or fires and the Mars/Mercury conjunction is repeating exactly into July 8th   so be careful out there. I have seen too may reckless drivers out there this past week.
END OF PART 2
*****************************************************************************************************************************
VEDIC CONSULATIONS WITH BARRY ROSEN–
OVER 30 YEARS EXPERIENCE–GET HELP FROM A PRO!
If you need help with challenges in your chart, book a reading with us by clicking the consultation tab on our website.  https://www.appliedvedicastrology.com/consultations/
Running a sale on our basic reading which allows you to cover 5 major areas of your life.  Called a natal chart reading but really tailored to whatever you need.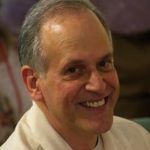 **********************************************************************************************************
More coming in Part 3  for Sunday:
MERCURY RETROGRADE  JULY 7-31
Sun opposition Saturn July 8th
Sun Opposition Pluto  July 14th
Sun Trine Neptune  July 11th.