EYE ON THE SKY:  ASTRO WEATHER FORECAST
We are moving into a full moon at 25 Aries in the constellation of Bharani on Tuesday at 8:42 am.   We always appreciate the full moon for full heart value and there are no major negative aspects to it except a wide angle aspect from Mars and a tight aspect from Mercury. Bharani is very sexually charged constellation and if you were born with your moon here, you may not have control of your passions.
Mars moves into Libra on Sunday Nov. 10th until Christmas.  The transit is afflicted with an aspect from Rahu exact on Dec. 2nd in the True Node system and it is in the same sign with Mercury until Dec. and luckily they stay pretty far apart but it still can create some combative energies and intense fighting and may be felt by Libras, Aries, Geminis and Virgos most.  Mars in Libra is energetic, confident, charming and romantic and friendly to all  but the darker side may come out as it gets trined by Rahu into late Nov. and early Dec. where it can be unfaithful, reckless, deceptive and arrogant.  Mars in Libra is passionate and may support great sensual and sexual experience this month.
Mercury is retrograding into Libra now and will do a rare conjunction with the Sun on Nov. 11th which is visible. .  This will allow you to see Mercury is a dark speck of black in front of the Sun and will be visible  from 12:35 GMT TO 18:04 GMT and will be seen in Russia, the Middle East, South American  and North America except Alaska and will also be seen in New Zealand.   Sun/Mercury conjunctions can create very busy and buzzy minds but that is often not the case when it is retrograde and I have never read anything about the psychological impact of this rare transit.   Sun conjunct Mercury this intensely is called Cazimi which brings the Divine heart of the Sun into Mercury's being and hence spiritualizes it with a Divine infusion.  ( See Photo).  Mercury retrograde in Libra and mostly in the constellation of Vishaka where it promotes love of material desires and sexual energies but at the same time longing for deeper spirituality.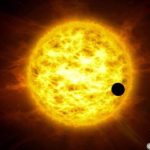 Jupiter moves beyond the darkest point of the karmic knot or Gandanta after Nov 8th and will start coming in to its own. It is still in the same sign as Saturn and Ketu and Pluto and has Rahu across the way in Gemini and these all can bring out its darker energies including carelessness, poor management, over-optimism and wild speculative investing without careful thought , increasing fat and over-indulgence.   Jupiter is in the constellation of Mula (0-13.20) Sagittarius until Jan. 4th and while Ketu will help Jupiter develop its spiritual energies, women may have trouble with husband here as they avoid domestic responsibility in search of God.   It can bring up mistrust of Gurus and Mula can take away the material world  sometimes if you have not gotten fully on the spiritual path.     Jupiter channel's Ketu's energy Ketu is still within 7-9 degrees of Saturn so the darker, falling apart energy and minor depression may be coming up a bit still if you are ruled by Jupiter.   Get exercise to avoid falling into sluggish over-indulgence.
Saturn is still strong and in the exalted section (D-9) of Sagittarius/Libra Navamsha supporting responsibility in relationship and hard work but still creating some pesky problems and delays and health issues for Sagittarius and Gemini rising.
Venus stays in Scorpio until Nov. 21st and exchanges signs with Mars in Libra starting Nov. 10th.   This will further increase both their passionate energies.  Capricorn and Aquarius and Cancer rising will benefit most from the exchange due to house ownerships whereas Scorpio rising will have to stay on top of sexual pulls to keep out of trouble.
****************************************************************************************************************************
THE 2ND EDITION OF OUR BLIND SPOTS BOOK IS OUT!   Contains 40 new articles.  Now 19.95 for immediate PDF download and on Amazon Paperback in a few days for 24.95.
Order online at:  https://www.appliedvedicastrology.com/product/looking-up-the-magicians-sleeve/
The deepest purpose of astrology should allow us to see the Maya or illusion that runs through our mind and blocks us from seeing our own Divinity. Astrology should reveal our hidden patterns and not just affirm what we know about our self already. It is our hidden patterns and blind spots which get us into the most trouble and cause us the most suffering. It takes courage to look at them, bring them into the light and transforms them but that is why we are on the planet. It is much like Bill Murray in Ground Hog Day (1993). How many times do we have to repeat our lives and relive our pain or do we realize our flaws and actively work on them and transform ourselves into a more conscious and active and loving and compassionate person. In this brilliant collection of essays divided into 4 sections, Psychological and Emotional and Spiritual Dimensions of Vedic Astrology, Secrets of the Houses, Spiritual Astrology and Advanced Techniques in Vedic Astrology, Barry reveals material beyond the ordinary in unveiling our True Self beyond the illusion.    The great spiritual teacher Yogananda was fond of saying that  most of what we call the spiritual battle is really a psychological battle and once that battle is won, the spiritual battle is a short one.  This book aims to support you in deep spiritual growth with profound psychological insight.
Barry's spiritual and psychological approach to astrology seeks to cut the puppet strings of the planets that impact our emotions and psychology and bind us to self-blame, doubt and fear, and anger.  This useful guide will help you navigate your life
Second edition revised Nov 2019 now contains 30 new pages and new articles:
Prediction vs. the Wonder of Surprise;  Defeatism and Brain Fog;  4 Articles on Financial Astrology; Secrets of Navamsha and D-9; Dealing with Digressions and the Moon's Wobbles; The Astrology of Free Will and Malefics;  Secrets of Donations and Rahu and Mental Anguish and Remedial Actions.
What our colleagues are saying:
Barry Rosen's brilliant text  profoundly addresses the essential goals of both Vedic Astrology and Transpersonal Psychology. (1) How to make the unconscious more conscious. (2) How to assist in healing suffering and (3) To help us awaken from the cosmic dream into the ultimate reality. Barry's poetic writings explores the psychological analysis through jyotish as well as the philosophical tenants of liberation. Well done my friend!!
Dennis M. Harness, Ph.D. 
President Emeritus, American College of Vedic Astrology
.
Ever since I first came upon Barry Rosen's writings and teachings, I have instantly and always felt a level of integrity, devotion, articulateness, and spirituality that just shines. Barry's New Book "Finding Your Blind Spots Using Vedic Astrology" is a gift and blessing to anyone who enjoys Vedic Astrology, Self-Help, Spiritual improvement, and so much more. Barry provides an in depth and comprehensive analysis at understanding Vedic Astrology as a tool to better understand ourselves, our challenges, and therefore our spiritual evolution on this planet. Thank you Barry for your incredibly insightful and elaborate Text!
Kasanati Nakshatra, Vedic Astrologer
Barry Rosen has made a valuable contribution to understanding how houses act in hidden ways in a Vedic chart, and his explanations and process are logical and easy to follow. This ranks with the Uttara Kalamrita as a book which reveals the incredible density of meaning contained in the houses in a Vedic chart, which are the most important part of chart interpretation from my perspective. Excellent work-
Dr. Gary Gomes, President Emeritus, CVA.