EYE ON THE SKY: SUN IN SCORPIO NOV. 16-DEC. 15
The Sun moved into Scorpio today and ends its difficult month in Libra.   Scorpio is the natural 8th sign of the zodiac owned by Mars and Ketu and represents the mystery of life, sexual or kundalini energy, the occult. It is a water sign and deeply connected to intuition and higher spiritual knowledge and can bring up deep karmic and psychological releases.
The Sun is relatively unafflicted in Scorpio but annoyed by Venus in Libra.    This year the dispositor of Scorpio, Mars, is in the 7th house of Taurus supporting the Sun's relationship journey.
Sun in Scorpio can create subconscious rumblings and frustrations, particularly for a  Leo rising.  The first part of Scorpio is connected to the constellation of Anuradha which runs (Scorpio 3.20-16.40) and the Sun's transits there between Nov. 19-Dec. 2nd.  The constellation of Anuradha is connected to Mitra, the God of Light and this transit can awaken one connection to the Divine.  This can enliven and awaken spiritual life. If you were born Nov. 19-Dec. 2nd, you may have a strong spiritual inclination that will be enlivened by this transit.   The Sun is the planet of the soul and of expressing one's power at this time is very important the goal is not to get immersed in materialism but to remember one's deep connection to the Divine and use the awakened Kundalini of Scorpio energy for higher consciousness.  Saturn's ownership of this constellation of Anuradha can bring great teachings of cosmic truths if you can learn to move to the highest level of knowledge of responsibility for the planet and Self-realization.
Still, the darker side of this transit may come out as the Sun channel's Saturn's energy and Saturn is strong in Capricorn 3 houses away creating territorial conflicts as the 3rd house is about setting one's boundaries and protecting oneself from enemies.
The Sun will move into Jyestha nakshatra Dec. 3rd-16th  which is more material and sensual part of the sign. It will channel Mercury's bright energy and  Mercury will be in Sagittarius during that time and this will support spiritual and religious and belief development.  Mercury ends its period of combustion on Dec. 4th and this will quiet the busy/buzzy mind that has been happening the last month or so.
The US is a Sagittarius country so Sun in Scorpio is a 12th house transit of change, frustration and loss so be patient until Sun goes over the US ascendant on Dec. 21st for a deeper rebirth.  The 12th house transit may create a lot of power struggles and continue to make the US more of a laughing stock in the world.
n in Sagittarius Dec. 15-Jan. 13th will empower a return to right action,  getting rid of corruption and restoring law and order.
So as we move toward a spiritual Thanksgiving, give thanks, help others and then expect more tension in December as we move toward Dec. 15th and the 8th house aspect of Mars onto Mercury creating more arguing and media fighting also Mars will have an 8th house aspect onto Venus into Dec. 19th creating more relationship fighting. We always look forward to Sun in Sagittarius to restore Christmas joy and optimism –and we need it.
   Make to stay on top of your meditation and yoga to stay balanced and turn off the TV and look for the deeper truths of what is happening in our world.
************************************************************************************************************************
Need help with these difficult transits and tensions and problems in your life?   Get a consultation from Barry Rosen.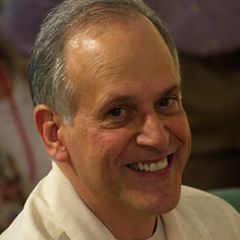 Barry's consultations are there to help you make difficult decisions, see your life plan and purpose, help you decide if moving to another location will improve your life,  get help with relationships, get insight into difficult-to-diagnose health concerns that the doctors cannot figure out,  offer help around investment astrology and finance and career and much more.  Practical Western and Vedic remedies are suggested to provide solutions and help you move through difficult areas of your life.
Over thirty years of experience since 1987!   When is the head-wind going to end and when will the tail-wind carry me to my goals?   What practical remedies can you do to make a difference?   Barry has over 40 years of experience with many Western healing modalities as well as traditional Vedic ones.
  If you are not sure what kind of consultation you need, sign up and we can decide during the interview.
The 10-15 minute interview can get clear on your needs.  I try to cover urgent questions at the interview.   I do give preference and slots to people who pre-pay for the reading.
My basic readings run 195 or 225 depending on what you need.  If you need a focused reading for 60-90 minutes on relationship compatibility or astro-relocation or investment I charge 295.00.
Details at:  https://www.appliedvedicastrology.com/consultations/
********************************************************************************************************
APPLIED VEDIC ASTROLOGY IS NOW OFFERING COMPUTERIZED RELATIONSHIP ANALYSIS AT AN AFFORDABLE PRICE WHEN YOU CANNOT DO A FULL READING!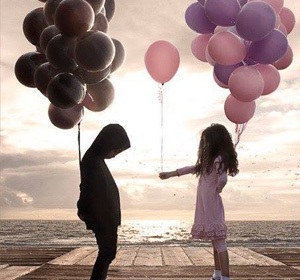 Get A 20 Page Printout Highlighting The Overlap Of The Two Charts And The Aspects And Angles That Interact In The Chart.  29.95.
https://www.appliedvedicastrology.com/product/computerized-relationship-compatability-analysis/
Su