EYE ON SPIRITUALITY: BEING AT PEACE WITH WHAT IS
Our life is so often about fighting what is happening. We do not like who we are. We are often beating ourselves up and usually, it's Saturn in the 1st, or aspecting the first or the chart lord or Ketu in the 1st or Sun in the 12th or many other combinations.
We are not happy with our life circumstances. We have continual grumbling in our minds about our job, our partner, our car, and the neighborhood we live in. Saturn and Rahu are usually at work here also—wanting to change and hoping that will bring us more happiness –and it may for a while.
We are not happy with our partner or our friends or the people we work with and our mind is always grumbling and our mouth is gossiping about others and we spend all our energy hoping that they will change and thinking that our life would be better if this person just changed their behavior. Do they ever change? Click below for the full article.
We are not happy with the world and our political leaders.  Whether it is the Democrats or the Republicans, or the Russians or the Chinese or North Korea.  There is a lot to fear and there are a lot of crazies out there and our politicians seem more corrupt every year.
BE AT PEACE AND ACCEPT THESE ALL:
WHO WE ARE.
THE CIRCUMSTANCES WE ARE IN NOW AND OUR LIFE AS IT IS NOW.

THE PEOPLE AROUND US.
THE WORLD AS IT IS.
The mind is always grumbling. It never finds peace. Something is always wrong but will any of the above ever change?   There is some personality flaw or physical trait that we will never like.  Other people rarely change.  You can move, change jobs, and change partners but if you are not at peace within yourself, your restlessness will take over and it will be time to move and change again. The world's problems, wars, corruption and craziness has been there for time immemorial.  Yes, the last few years have seemed more intense than many but we are luckily not in World War 3 yet and while we have inflation, it is not Weimar Republic German inflation after World War 1.   We have to shake hands and ACCEPT all the imperfections in ourself and in others and in the world. Only then can be find peace and make the necessary changes.
We have to learn to observe our mind. If we do enough meditation we can witness our grumbling and unhappy mind and remember that most of our thoughts are garbage.  We tend to deal with our emotions and restlessness by getting distracted. 
We are a people of distractions and will do anything not to deal with our emotions and the mind.  We endless flip through our cell phones, binge on Netflix, stuff food into our mouth and the rest of the population will have a few drinks, numb their emotional body with cigarettes or drugs or work themselves into exhaustion and fatigue until they fall  asleep.
What are we afraid feeling? Our fears, our self-deprecating thoughts, our dissatisfaction of who we are and where our life is?  We are afraid of our own mind as if all the garbage coming out were real.  Eckart Tolle reminds us that 99% of our thoughts are garbage.  We have to meditate enough to have enough self-awareness so that we can witness the garbage, not get engaged in it and then kind ask it to leave.  We have to accept and love it and we often have to  feel where it is originating in our bodies so we can feel that area and help release it.  It takes being conscious rather than doing activities that make us unconscious.   If we accept and love those parts of us that need healing, then our attention can shift and release it.  It takes effort and awareness.
If we are conscious enough, we can catch our thoughts and emotions and behavioral patterns before they spout. "Oh, there I go again with my victim pattern.  Gee that's not useful. Lets choose another way to look at the problem." You have a choice to wallow and enjoy your swim in the sewer water, or you can make new choices decide not to go there. You are not a victim and if you stay conscious and aware, you can make new choices.
The moon changes signs every 2.25 days so the mind will not stay stuck in one place and it changes nakshatras every day so there is a different planetary influence on the mind every day.  There are other components that change monthly.  Know that the depression, the weird thoughts and emotions can be shifted. Do more meditation, yoga and exercise and that will help. Watch your diet and do not eat junk food or food cooked by angry people who do not want to be at their jobs. Their energy gets transferred to what you eat and impacts your thinking.
Embrace your emotions, your mind, love the moon and gets its blessings and you will flow in love. 
***************************************************************************************************************
NEW WEEKLY MEDITATION GROUP by Barry Rosen
Developing consciousness is key to being a good vedic astrologer and understanding your chart.  These weekly meditation groups using  will have different meditations weekly to develop and heal your soul and emotions and quiet the mind.  Five minute knowledge tapes and sharing and  blessings will empower you with new joy. Join us weekly. 
****************************************************************************************************************************
NEED A CONSULTATION:  Click the Consultation tab at our website for more details and fill out the quick form and get an interview.  Visit us at  www.appliedvedicastrology.com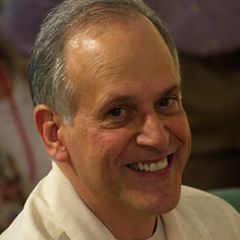 Check out our new book , Finding Your Blind Spots Using Astrology  3RD edition which has over 450 pages  in the paperback version at Amazon.com.    https://www.amazon.com/Finding-Your-Blindspots-Psychological-Collection/dp/B09P1FPTBZ/ref=sr_1_4?crid=2V9DQX2FD17GL&keywords=Barry+Rosen+Finding+Your+Blind+Spots&qid=1676059422&sprefix=barry+rosen+finding+your+blind+spots%2Caps%2C181&sr=8-4