MERCURY IN VIRGO:  SHORT STAY OCT 3-18TH
Virgo is one of the more fascinating signs representing the World Mother. Virgo ascendants sometimes feel cut out of material prosperity and sensual pleasures and feel unhappy taking on the sins of the world embodying the German word, Weltschmerz. The sign is endowed with great intelligence, Shakti, physicality, and Universal life along with the gift of poetry, speech, music, and great psychic, intuitive powers. And yet despite all these gifts, there is often great dissatisfaction with life.
Whenever a planet appears in Virgo in any sign of the zodiac it means where we need to be better, improve, or be pure. Being the natural sixth house of the zodiac, it means that we need discipline around regular work, health, and diet to prevent illness and we also need to develop skills to work with people so that we do not develop enmity with co-workers at work. The challenge is Saturn and wanting too much perfection in the world and being too hard on oneself and one's weaknesses.
There can be too much self-deprecation and continual beating oneself up on the dark side or a continual focus on always wanting to do it better, which can also become a good quality. Keywords to remember are purity and improvement
Mercury transited into Virgo, its sign of exaltation Oct 1, and stays there until Oct 18.  It is a slightly afflicted transit as it is combust but not seriously within 5 degrees until Oct 14th.    Mercury is used to the Sun and it only gets wild energy within 3-5 degrees.  
Mercury in Virgo creates a great time for deep thought and creative expression in music and writing and is a great time for a clear intellect and coherent thinking. Geminis and Virgo particularly do well with the transit for health and career. It is a fourth house transit for Geminis bringing up richness in family life and a chance for real estate development and remodeling projects.  It is a 12th house transit for Libras and a 7th house transit for Pisces and they may have more problems with it than others.
Mars is free from Mercury in Virgo but they are conjunct in Libra on Oct. 29th creating disputes and potential accidents later in October.  Mercury is also conjunct Ketu, Oct 18-21st within 3 degrees and Mercury is conjuct the Sun exactly into Oct. 20th.  Ketu conjunct Mercury is afflicted because it is happening near the conjunction with the Sun.   This can bring out chaotic and frenzied mental activity confusion and anger and can make it difficult to process information and communicate it to others.  There can be surprises and mental imbalances. Luckily this is a quick transit but after Mercury gets away from Ketu it moves toward Mars into Oct. 29th. 
So enjoy the first part of the transit.  After Oct. 15th or so, more problems with Mercury will heat up. 
VEDIC CONSULTATIONS WITH BARRY ROSEN–
OVER 30 YEARS EXPERIENCE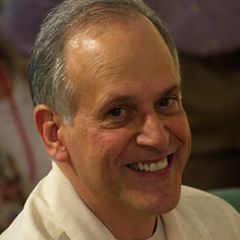 SPECIALIZING IN PRACTICAL ADVICE IN HEALTH, FINANCE, RELATIONSHIP, CAREER, AND LIFE PURPOSE WITH A FOCUS ON VEDIC AND WESTERN REMEDIES.
If you need help with challenges in your chart, book a reading with us by clicking the consultation tab on our website.  https://www.appliedvedicastrology.com/consultations/
Get insights into up to 5 major areas of your life.  .  Called a natal chart reading but really tailored to whatever you need