EYE ON THE SKY
SUN IN CANCER: JULY 16 – AUGUST 16
Sun entered Cancer: July 16th
Sun moves in the zodiac sign of Cancer on Monday, July 16th, the natural house of home and supporting the "family." Sun in Cancer is more positive in transit this year with a trine from Jupiter into August 7th exact but having a strong influence the first two weeks of August bringing more optimism and confidence. Debilitated Mars is also in Cancer but the two fire planets get along well. Still, it is a 12th house transit for Leos suggesting a need for retreat, meditation and foreign journey.
The end of the transit, August 14 – 16th is in the Cancer gandanta (Cancer 27-30) in the constellation of Hydra (Ashlesha, Cancer 16.40-29.59) is a place where the toxins of the past are accumulating in a big knot that is difficult to untie. Deep unconscious patterns and difficult problems arise that seem daunting and filled with regrets.
Remember you have the power of free will in the present moment to move through into new light and do not have to live in the shadows and mistakes of the past. Let them go. They seem tangled and difficult to deal with, but you are strong enough to get through them.
So, July and early August are difficult times for Leo rising so good to go on a meditation retreat and do the inner work as the outer ambitions may be frustrating.
Sun is conjunct Mercury on Sunday , July 21st at 8:35  am CDT.   Mercury is the closest planet to the Sun and usually can handle the Sun' s rays best but within 3 degrees it gets a bit nervous and things can seem detailed and complicated and the mind seems busy and buzzy and there are too many thoughts running through the mind.
Virgo and Gemini rising may experience the intensity  most but when Mercury is within 40 minutes of the Sun, it is cazemi and it absorbs the sun's brilliance and divinity and creates super-star energy.   This is the case most of the time on Sunday during the day so intellectual brilliance can shine forth if Mercury is strong in your chart and prominent. .
In the financial sector, it is said not to sell commodities when Mercury is approaching the Sun.  We find that is true as prices go up but often the day of the conjunction, things fall.  That means that stocks and grains which are ruled buy Mercury may hold up into Tuesday night.
The Mercury conjunction with the Sun is happening on Sunday  a day ruled by Sun so the energy may be particular buzzy and busy.  The cobra pose and the head stand can calm Mercury.  So calm that mind as Mercury is close to the Sun all week and finally gets 3 degrees apart by late Friday.
END OF PART 1:
************************************************************
VEDIC CONSULATIONS WITH BARRY ROSEN–
OVER 30 YEARS EXPERIENCE–GET HELP FROM A PRO!
If you need help with challenges in your chart, book a reading with us by clicking the consultation tab on our website.  https://www.appliedvedicastrology.com/consultations/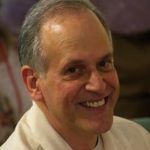 *********************************************************************************************************************
VENUS IN CANCER: JULY 23-AUGUST 16TH
So, a bright spot in the sky, Venus moves into Cancer on Friday, July 23rd and will be afflicted in a by a weak Mars and will receive a sneaky 12th house aspect from Rahu in Gemini which is exact August 11th which may create some confusion around emotions and unhappiness in love affairs with deceit, and disillusionment. Venus with Rahu may act a little taboo or unconventional.
Venus and the Moon have a mixed  relationship with the Moon/Cancer enjoying Venus in Cancer  with  the two most feminine planets and Venus in Cancer brings out artistic creativity, comfort, elegance, deep compassion and caring, emotional openness, sensitivity, and a deep capacity to love.  Venus is not as comfortable with the moon with the moon owning the 3rd house for Taurus rising.  Venus/moon connections for Taurus may create unhappy and wavering marriages, seeking too much perfection or not being into house-work and having a tendency to overspend and live above one's means.
Venus goes into the constellation of Pushya on July 26-August 3 where it gets connected to a strong Saturn that is afflicted in Sagittarius still by Ketu. . While the two are friends, Saturn and Venus combinations can create love with restrictions, emotional dryness, detachment or love of older people and strong business abilities. Still Venus can get frustrated with love and passion because it has too many responsibilities. The lesson with this transit is to be less selfish and less indulgent in the senses. The constellation of Pushya is one of the more auspicious ones for deep spirituality and wisdom to come out. Pushya is connected to the deity Brihaspati who has the wisdom to advise the gods and is a rival to the devata, Shukracharya, the advisor to the material world.
*********************************************************************************************************
RAHU AND KETU: HEALING THE KARMIC AXIS
VIDEOTAPED EDITION
AVAILABLE TO DOWNLOAD WITHIN 24 HOURS OF PAYMENT
15 CLASSES ON SALE FOR 239.00.
GO TO WEBINAR; DOWNLOADS AVAILABLE FOR MISSED CLASSES FROM DROPBOX.
Free Introduction To Rahu And Ketu Class  On You Tube  At: 
https://www.youtube.com/watch?v=pGRv3hiuyCE
Rahu and Ketu form the core of our desire for this incarnation and what we need to heal from the past. If we understand their depth and can heal the lessons they present, then we will have completed our purpose in this incarnation.  The signs, houses, nakshatras, planetary associations, positions in the Varga charts all reveal information about our core lessons in this life.   This course will attempt an in-depth look at deciphering their mystery and the healing that we need to learn to master their lessons.
Basic knowledge of Vedic astrology is required. The class is being geared to benefit basic astrological students as well as those with a more advanced background. Please email questions directly to Barry Rosen at barry@appliedvedicastrology.com.
More details and purchase at: https://www.appliedvedicastrology.com/product/rahu-and-ketu-webinar/
DO YOU LIKE ASTROLOGICAL ESSAYS LIKE THIS:
ENJOY OUR BOOK:
FINDING YOUR BLIND SPOTS USING ASTROLOGY (NEW TITLE) By Barry Rosen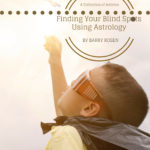 $19.95 
Get  Your Copy of Barry Rosen's New E-Book Today!
Available Now for PDF Download;
On Amazon also in paperback
What our colleagues are saying:
Barry Rosen's brilliant text  profoundly addresses the essential goals of both Vedic Astrology and Transpersonal Psychology. (1) How to make the unconscious more conscious. (2) How to assist in healing suffering and (3) To help us awaken from the cosmic dream into the ultimate reality. Barry's poetic writings explores the psychological analysis through jyotish as well as the philosophical tenants of liberation. Well done my friend!!
Dennis M. Harness, Ph.D. 
President Emeritus, American College of Vedic Astrology.
Ever since I first came upon Barry Rosen's writings and teachings, I have instantly and always felt a level of integrity, devotion, articulateness, and spirituality that just shines. Barry's New Book "Finding Your Blind Spots Using Vedic Astrology" is a gift and blessing to anyone who enjoys Vedic Astrology, Self-Help, Spiritual improvement, and so much more. Barry provides an in depth and comprehensive analysis at understanding Vedic Astrology as a tool to better understand ourselves, our challenges, and therefore our spiritual evolution on this planet. Thank you Barry for your incredibly insightful and elaborate Text!
Kasanati Nakshatra, Vedic Astrologer
Barry Rosen has made a valuable contribution to understanding how houses act in hidden ways in a Vedic chart, and his explanations and process are logical and easy to follow. This ranks with the Uttara Kalamrita as a book which reveals the incredible density of meaning contained in the houses in a Vedic chart, which are the most important part of chart interpretation from my perspective. Excellent work-
Dr. Gary Gomes, President Emeritus, CVA.
The deepest purpose of astrology should allow us to see the Maya or illusion that runs through our mind and blocks us from seeing our own Divinity. Astrology should reveal our hidden patterns and not just affirm what we know about our self already. It is our hidden patterns and blind spots which get us into the most trouble and cause us the most suffering. It takes courage to look at them, bring them into the light and transforms them but that is why we are on the planet. It is much like Bill Murray in Ground Hog Day (1993). How many times do we have to repeat our lives and relive our pain or do we realize our flaws and actively work on them and transform ourselves into a more conscious and active and loving and compassionate person. In this brilliant collection of essays divided into 4 sections, Psychological and Emotional and Spiritual Dimensions of Vedic Astrology, Secrets of the Houses, Spiritual Astrology and Advanced Techniques in Vedic Astrology, Barry reveals material beyond the ordinary in unveiling our True Self beyond the illusion.    The great spiritual teacher Yogananda was fond of saying that  most of what we call the spiritual battle is really a psychological battle and once that battle is won, the spiritual battle is a short one.  This book aims to support you in deep spiritual growth with profound psychological insight.
Barry's spiritual and psychological approach to astrology seeks to cut the puppet strings of the planets that impact our emotions and psychology and bind us to self-blame, doubt and fear, and anger.  This useful guide will help you navigate your life.
PURCHASE ONLINE PDF VERSION FOR INSTANT DOWNLOAD AT:
*******************************************************************************************************************
If you need a reading, sign up at www.appliedvedicastrology.   Click on the Consultations Tab.  Time to show some hidden light and unlock these karmas that often run our lives for years.