APPLIED VEDIC ASTROLOGY
MODULE 2:
PERSONAL WELLNESS AND LIFESTYLE CONSULTATION:
PHYSICAL WELL-BEING AS THE BASIS OF HEALTH AND HAPPINESS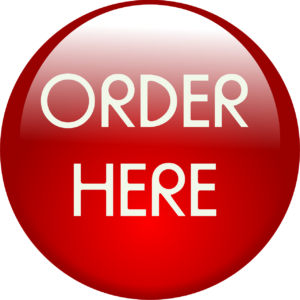 This module will address Astrological and Ayurvedic approaches to:
Diet Planning and Evaluation
Stress Management
Work-Life Balance
Astro-Yoga for Emotional and Psychological Therapy
Behavioral remedies to strengthen weak planets.
The following are the therapies to be utilized in this block:
Ayurvedic Astrological Health Consultation with Barry Rosen or Gary O'Toole
Ayurvedic Health Consultations with Daren Black regarding diet and health challenges
Ayurvedic/Astrological Wellness/Fitness  Consultation with Gary O'Toole author of Cosmic Bodies
 Astro-Yoga Therapeutic Prescriptions from Barry Rosen and Gary O'Toole
ABOUT AYURVEDA
The goal of Ayurveda is to help people to get healthy, stay healthy and live productive, meaningful lives, as defined by the individual. Some people come to Ayurveda in order to improve their life without focusing on a specific problem. In order to solve any given life problem, be it physical, mental, spiritual or emotional, it is most effective to look deeper for root causes of the problem.
Lifestyle, including the timing and patterns of eating, choice of food, balance of rest and activity, bedtime, etc. has a huge impact on health and the balance of mind and body.
Detailed nutrition/eating/diet plans may be suggested which include how many times a week it would be ideal for a person to eat any given item.
Diet plans can be very precise, geared towards nourishing your given your prakriti (constitution) and vikriti (current imbalance). This yields vastly better results than generic dosha diets
Many illnesses have emotional roots and techniques may be suggested for individuals to use at home to help themselves. Suggestions are made to help people discover for themselves their own best life-path, or dharma. Everything we do affects our balance of elements and doshas.
Ayurvedic/Astrological Wellness and Exercise Consultation
With Gary O'Toole:  Specific reading to combine astrology, fitness and life-style practices in order to maximize health and growth of inner vitality and inner wealth.
Ayurvedic/Astrological Consultations impart an empowered view of your life cycles, patterns and trends; drawing forth a map which reflects your authentic identity, healing potentiality, and appropriate treatment plan, based on your unique mind-body type and any imbalances being experienced at present – or those likely to be experienced in the future without observing remedial measures.
Astro-Yoga Astrological Reading
With Barry Rosen/staff
Work with a live instructor on a personal yoga practice that strengthens your individual needs and supports your personal development as suggested by your natal chart and specific for the period and transits that you are going through.
In ancient times Vedic astrology and hatha yoga were very connected and more integrated as part of one system. It is fairly well accepted that certain postures support the health and vitality of specific organs and these are also connected to our emotions and mental well-being.
Focus will be on postures that will strengthen benefic planets that are weak in the chart as well as postures that will calm down or balance malefic planets that are affecting your well-being. For those familiar with yoga, a light 30 minute reading can suffice whereas those wanting a personal demonstration of postures will require a longer session with a staff member or Barry. A specific set of positions will be prescribed. Major transits and periods may also warrant specific postures for different times of year and these can change over time.
Of course, astrology is not a substitute for legal, medical, or psychological advice, so please consult with a licensed professional in these matters.
Sign up under request for a free interview to go over your specific needs and programs and to design a program for you.
Ayurvedic Health Consultation with Daren Black.
Daren Black, M.A., Ayurvedic Healer, Holistic Health Educator, Yoga Exponent, has been working with herbs, oils, yoga, and holistic health for over 35 years. Encouraged, inspired and guided by His Holiness Sri Sri Ravi Shankar, Daren has developed Practical Ayurveda™ to make Ayurveda more user-friendly. Daren is also the founder of Nature Power™ an ayurvedic herb and oil company.  Nature Power™ has an extensive array of superior potency herb and oil products.  Practical Ayurveda™ offers Ayurvedic health, beauty, knowledge and lifestyle Programs.
Daren can zero in on specific herbs and make dietary recommendations to restore health and wholeness.
Nothing said here is intended to diagnose, treat, prescribe or cure disease. If you have a medical problem please see your doctor.
Consults starting from 95.00; packages from $395-795.00.
Fill out the request form to schedule an interview to see what suits your needs.