EYE IN THE SKY: MARS AT THE END OF AQUARIUS /EARLY PISCES:  JAN. 18-24TH
Mars the planet of energy, action and direction is getting ready to leave Aquarius and move into Pisces on Jan. 20th.   Planets at the end of the sign are called sandhi which means they are void of course and losing energy and direction. Being between signs is like being  between jobs –you have not started the new one but the old one is ending and you do not want to be there.   Mars will create more fatigue for most people or could lead to angry or violent  outbursts. Luckily it is connected to Jupiter through the constellation of Pegasus (Purvabhardrapada) so that will temper some of the anger with wisdom and good judgement.   Still stay more rested and do not overbook yourself through Monday as the extra energy is not there.  Follow the model of our chill-out frog above if you can.
You can find extra energy with the frog pose from our Mars  series (see our Astro-Yoga class for a full set of poses: Astro Yoga Webinar:  https://www.appliedvedicastrology.com/products-2/yoga/   and it helps boost the adrenals and keeps things pumped up when you need an extra boost.  Remember not to repress anger and find a way to release it by yelling in the car when no one is around or some other outlook like sports or exercise.  Our partners usually cannot handle anger.  Repressed anger leads to disease or violence.  Use the model of small children: they let it out and then get back to their lives quickly rather than hold onto it for weeks until it explodes.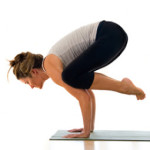 The March on Washington is not happening at a great time as anger and violent flare-ups may be more than any normal period.  Things will calm down by Tuesday, Jan. 24th when Mars enters a new constellation, Uttarabhardrapada which represents two bright stars in Pegasus and Andromeda in the sign of Pisces and will stay there until Feb. 11th.  We will write more about this constellation later in the week.
Still running a special on our Yearly Progression at 175.00 if you need a quick look at this year. Have a great day!  https://www.appliedvedicastrology.com/vedic-progression-chart-the-year-ahead/