Foundations of Vedic Astrology Series
THE PSYCHOLOGICAL, EMOTIONAL AND
SPIRITUAL BASIS FOR PLANETS, SIGNS AND THE
DIFFICULT HOUSES :
THE 
SCHOOLS  OF KARMA
NEW DIMENSIONS IN UNCOVERING
THE DEPTHS IN YOUR LIFE

 VIDEOTAPE COURSE  NOW AVAILABLE TO DOWNLOAD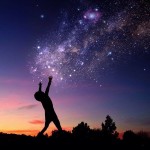 8 (2-hour classes)

"I feel the last class imparted a deeply psychological and integral understanding of the planets as subconscious forces that inform our psyches. The planets are complex energies that manifest on physical, emotional, psychological, spiritual and environmental levels and an awareness of them harnesses a more intelligent way to engage with them. The grahas bring us deep lessons to evolve and transform in this limited life but to do this we need a way to decipher and unpack their archetypal import in the context of our daily pain- pleasure routines. This last class on the schools of karma instructs us on how we could do so."  Spring Student from India.
Purpose:  1) To learn how to translate the complex symbols and relationships of Vedic astrology into deeper modern psychological and spiritual readings and insights and to understand the schools and lessons that the planets are teaching us. For individuals with a Western or a  Vedic astrology background.
Understanding the puppet strings that pull our psychology so that we can recognize and transcend it.
Understanding Past life influences so that we can move beyond them.  and not repeat those patterns.
Groundhog Day Movie
Remedial measures—Practicing charity, kindness and creating good karma in the present for the future.
Developing awareness of our weakness and how we can do a better job.
See the Introductory Videotape for the course: https://youtu.be/v9_Swd6FPAg
TESTIMONIAL:
"Barry's is a gifted astrologer soul, with the passion to share his knowledge through his excellent teaching skills. He is always in pursuit of gaining new knowledge, hence making more accurate predictions. I feel blessed being his student for not only learning astrology but also about how to be a great human being."  PG, San Francisco, CA

For questions, email  barry@appliedvedicastrology.com.  Email for special invoicing if you do not use Paypal.  Basic knowledge of Vedic Astrology is required. Credit cards accepted by phone at Fortucast at 800-788-2796.
Weeks 1: ESOTERIC AND SPIRITUAL REALMS OF PLANETARY SIGNS  and PLANETS and THE TYPES OF KARMA

So the first few weeks of our class will be looking at new ways of looking at planets, signs, and houses to create new building blocks as a foundation for deeper analysis later in the course.
These first few weeks will allow us to get to go deeper into material that we thought we knew including the hidden Achilles heel tendencies of the signs, the deeper mythological and psychological impact of houses, the polarized dimensions of opposite signs and houses.  We also have to become aware of the Ayurvedic components of the signs and houses.  All of this will set the stage for getting deeper into multiple dimensional analysis for multiple mean
WEEK 2: THE SCHOOL OF KARMA: THE INNER PLANETS

The deeper meanings of Sun, Moon, Mars-Mercury, Venus and what their aspects mean.  Wherever Venus aspects create a love for something.  Where ever Mars aspects create a desire to protect on engage in conflict.
WEEK 3: THE SCHOOLS OF THE PLANETS: THE ASTROLOGY OF KARMA:  SATURN Difficult Planetary Placements and their Life Lessons: Learning the Positive Side and Schools of the Planets and the Deeper Dimensions of Houses and Placements.   How Saturn aspects and connections to the inner planets create different types of past life karma.
WEEK 4: THE SCHOOLS OF THE PLANETS:  The ASTROLOGY OF KARMA FOR RAHU AND KETU AND JUPITER 
Rahu and Ketu create a karmic axis of desire in this life and is opposed to what we bring in from past life. How this axis becomes a central focus of our incarnation and how signs, house placements and nakshatras color the influences. Also, a full 1/2 hour on Jupiter and how it teaches good deeds in the present create good karma for the future.
WEEKS  5  The Outer Planets and The Mysterious  6th, 8th Houses:  Suffering or Deep Transformation for Liberation.  
The Vedic view on Neptune, Pluto, and Uranus and how they are important in natal charts and how to use them.
The three major types of karma and how they manifest in charts in the 6th, 8th  houses.  How 6th house karma requires us to be disciplined with health and work to overcome enemies and disease. How 8th house karma helps us to transform our lives and the positive side of 8th house karma.
WEEK 6: THE MYSTERIOUS 12TH HOUSE

Astrologers tend to superficially lump 12th house challenges into losses and expenditures and foreign places but it is much richer.   The 12th house is deeply valued in the Vedic tradition because it brings in the deep subconscious realm and the rich spiritual realm of the void that leads to enlightenment if we can grasp its ineffable mysteries. Great things can happen if we are willing to unlock its mysteries.   Some of the additional 12th house significations include:
Loss of the material level leads to merging with the infinite for Moksha.
Loss of individual identity to gain freedom.
House of clairvoyance, intuition, dreams.
Sleep and dreams— the subtle mind is active.
Powers developed from isolation and meditation
Blind spots and hidden enemies
Blocks to Moksha
Deep subconscious churnings.
WEEK 7: Multiple Levels of Symbolism: How Problems on Mental and Emotional Levels Translate into Physical Health and Problems in the Material Plane: 
When we do not deal with the emotional and psychological realm, our body and our material existence manifest problems so that we see it. Translating multiple levels of planetary symbolism for depth in healing problems.
WEEK 8   Course Synthesis and Practical Workshop.

Video Recordings  available through DROPBOX



                                                              $195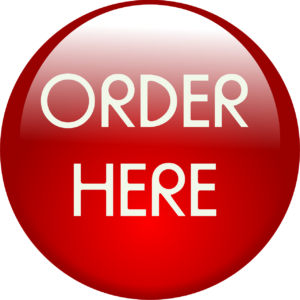 Please allow 24-48 hours for our staff to deliver to Dropbox download links to your email.
ABOUT BARRY ROSEN:
Barry Rosen has been practicing Vedic astrology since 1987. He has visited and studied in India on 4 occasions and has spoken numerous times at the American Council of Vedic Astrology Conferences in Sedona, AZ  since 1999 and also the British Association of Vedic Astrologers in London since 2006. He has been involved in Vedic culture since 1973 and is a long-time meditation and yoga teacher and a published poet.
Recently, he has been pioneering research in other areas of Vedic astrology including Vedic astro-locality, the effects your current physical location have on your chart, connecting astrology to hatha yoga for therapeutic purposes and developing transformational healing work to move through karma and the spiritual dimensions of Vedic astrology.  He is a neo-Vedic astrologer and uses the outer planets.  He is particularly interested in Jaimni astrology and the soul's journey through the physical world and its karma and purpose and has taken live seminars in London with Sanjay Rath.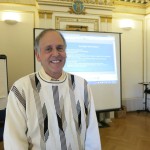 BLOCK 3 COMING Jan. 2018: HIDDEN PSYCHOLOGICAL PATTERNS: 
MOVING BEYOND MENTAL BLOCKS AND KARMA