EYE ON THE SKY: SOLAR ECLIPSE ON AUGUST 21ST
I have waited for weeks to write about the solar eclipse because people have been in fear of it for months and why waste months being in fear?  First of all, it is likely that during the actual eclipse there may not be too many significant events because eclipses have more of a post-impact.   Secondly, planets going over the eclipse point will often trigger events so Mercury going over the eclipse point on Sept. 1-2 and Mars going over the eclipse point at 5 degrees Leo on Sept. 4th will be more important.  Sun hits the eclipse point on August 22nd a day afterwards and Venus hits the eclipse point of Leo 5 degrees on Sept. 19th.
We have talked about meditating and fasting during the eclipse with no food 3 hours before and then not eating until 3 hours after the eclipse is over.  Water is fine but there is no agni to digest anything so even fruit should be avoided but if you have blood sugar problems then take care of yourself.   Some people believe that if you potential health problems in your chart in the coming months and that if you watch the eclipse, then they are more likely to manifest. Sun is a karaka or signifier for health so that makes sense.
So the positives for the Solar eclipse is that it can make you sensitive to seen unseen realms and other realities and this can be jarring for ten emotions and psychology sometimes and can bring up fears and phobias, isolation, illusion and paranoia.  Definitely do not pay attention or act on thoughts during an eclipse.
Solar eclipses impact the soul level and the bright spot is that they may bestow keen psychological and philosophical or spiritual insights but examine them in common sense the next day. It is possible in rare instances that an eclipse can bring good fortune to the significations of the house being impacted.  Still if you have planets within 5 degrees of the eclipse at 5 Leo, particularly the Sun, Moon, Ascendent or Midheaven (10th house cusp), there may be a major impact.  Sometimes the impact can last for 6 months until the next eclipse.  The impact, if you have planets in that area would be connected to their significations so if you have Venus at 5 Leo, your relationship may be impacted.  Transits are always secondary to the larger cycles running so if you are in Sun period or Sun/Rahu or Sun/Ketu and you are Leo rising and there is a sensitive hit to your chart, you will be impacted more.  Solar eclipse may impact your relationship with your father more so not a great time to get into a huge fight with him if you can.
Because this eclipse is happening during the daytime and is visible in the US, it will impact the US over the next 6 months. There can even be positives about it. You can read my friend Juliana Swanson's article on the Great American Solar Eclipse at : http://astralharmony.com/blog/
I have written my own general notes on eclipses on August 5th. https://www.appliedvedicastrology.com/lunar-eclipse-on-august-7th-eclipses-and-world-impact/
Lately, I am not into predicting mundane events around the eclipse because I think we just need to stay out of fear and be in the moment and help others if world tragedy develops.  Can we prevent these things?  Do I need a big ego and strokes for predicting tragedy somewhere?  What's the point?  React and donate if anything happens and chances are it will be weeks later anyways.
The newspaper is filled with local times.  It starts 15:46 GMT and ends 21:04 GMT which is roughly about 9:45-3:05 for the Midwest of the US on Monday, August 21st.
Having watched so many fear events from Y2K to the Mayan Calendar over the years, the fear is always worse than whatever happens.   Trust the Divine to take care of you. Help others who are impacted and have no awareness of the emotional and psychological impact and know that all change is good and that the Divine has a plan no matter what happens.    We are hear to enjoy the world and not to live in fear and cower in the closet.  Still I am not in favor of watching it.  Stay away from the media hype around it as they are usually wrong and so ruled by Rahu these days that they will be the only ones empowered by it to cause more harm and create more fear. (sigh)  Use the eclipse to transform deep patterns in your life and enjoy!
Still a few extended days to sign up for my Vedic Astrology and Personal Finance Course: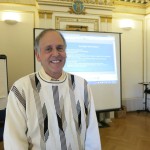 PERSONAL FINANCE AND YOUR LIFE:
UNDERSTANDING MONEY KARMA AND ITS REMEDIES
SUNDAYS, SEPT. 17-  NOV 12TH (9 CLASSES)
GO TO MEETING
3-5 PM CENTRAL TIME SUNDAYS
LIVE WEBINAR WITH DROPBOX RECORDINGS TO RELISTEN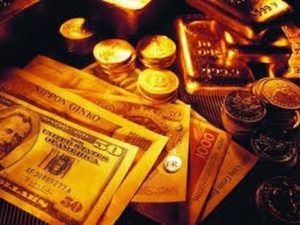 (Class available on Dropbox for reviewing)
This new financial astrology class will support Vedic astrologers and  astrology  students  in addressing money issues in clients' charts and their own life  to help them answer all major aspects of applying Vedic astrology to money matters–-from personal money success to judging investment success in ones chart.   It will focus greatly on the psychology of blocks to money in charts for counseling as well as practical techniques to alleviate these blocks as well as using tradition Vedic remedies. Drawing on the work of Reverend Ike and Catherine Ponder it will also offer deep webinar insights into overcoming financial issues.
A basic knowledge of Vedic astrology or Western astrology is required. The class is being geared to benefit basic astrological students as well as those with a more advanced background. Please email questions directly to Barry Rosen at barry2@fortucast.com.
(Class available on videotape in Dropbox with accompanying Powerpoint presentations)
Lesson 1: Introduction to Vedic Astrology for Money Matters: Understanding Planets, Signs,  Houses, Nakshatras, Aspects and Transits  for Finance.  Larger overview of the  8 Aspects of Lakshmi and Wealth
Lesson 2:  Introduction to Personal Finance and Astrology:  Overview of all the money houses including a major focus on 2nd and 11th houses but also the 8th house and 5th house.
Lesson 3:  The Psychololgical Blocks to Money and its Karma: Part 1: The Astrology of Self-Sabotage

Lesson 4: The Psychololgical Blocks to Money and its  Karma: Part 2:  Deep Karmic Lessons from Past Lives in Your Chart

Lesson 5:  Remedies to Money Karma: Understanding Tithing and Its Connections to Your Chart and other  Practical Western Solutions to Money Karma 
Lesson 6:  Remedies for Money Karma 2:  Traditional thoughts on Mantras, Pujas and Offerings to Release Blocks.
Lesson 7: Judging Financial and Investment Success in Personal Natal Charts:  Sri Lagna, Part of Fortune, Yogi Points, Divisional Charts, 2nd, 5th, 8th and 11th house focus.
Lesson 8:  The Astrology of Investing and Speculation 2. Focus on Real Estate in Your Chart.

Lesson 9:  World Predictions–The Future of Our Financial World Focus on 2019-2023 and Ketu/Saturn/Jupiter/Pluto conjunction.
$295.00 Early Bird Special through  August 20th  .  Thereafter 395.00.

https://www.appliedvedicastrology.com/vedic-astrology-money-karma-remedies-removing-blocks-finance/
Barry Rosen has specialized in Financial Astrology since 1987 and has run investment letters based on astrology. More recently, based on client demand, he has expanded his practice to working with clients around money issues and psychological blocks to money in their charts and releasing them.  Contact Barry at barry2@fortucast.com. His financial website is www.fortucast.com and www.commoditytimers.com.
NEED A PERSONAL READING AROUND FINANCES?
Need help with your money karma? Barry will analyze the best sources for income, as well as your tendencies around debt, savings and investments. Will short-term or long-term investments work for you? What psychological blocks do you have around money and what remedies can be prescribed to get through them.  What might you invest in more successfully? What periods are better for gains and what periods should you avoid that may result in losses? Is real-estate a means for you to profit? How about commodities or metals?
Sign up at: https://www.appliedvedicastrology.com/financial-and-investment-counseling-readings/