EYE ON THE SKY: MERCURY RETROGRADE INTO MAGHA:  AUGUST 23-SEPT 17TH
Mercury goes retrograde into the constellation of Regulus (Magha/Leo 0-13.20) for almost 4 weeks and because of the connection with Ketu, we are not looking forward to it.  It is a replay of the period from July 21-August 3rd.   Mercury in Ketu's constellation can create a strong vision but the ambitious nature of Leo/Magha may force them to cut corners or rush through projects and be a bit impulsive. Slow down and do not be too hasty with big projects.  Ketu is mystical and intuitive so be sure to seek divine guidance within  to get the answers to difficult decisions.  Ketu can scatter energies so miscommunication and computer challenges  may be more problematic. 
Magha is in Leo and modern astronomers refer to it as a group of stars called Al Jabha, Adhafera, rasalas,  Alterfand. Magha constellation is associated with lions and thrones. The principle star of the constellation is the well-known Regulus know for the seat of power.  It means the great and beneficent one, the bountiful one, and its symbol is the throne and connects the constellation to royalty, honor, and achievement. It signifies material success and prestige in the world realm.
Magha is ruled by the diety, Pitris, and is connected to our ancestors and our genetic lineage. It is also associated with the boons of the past and the blessings derived from our forefathers.  One has to think that websites like ancestry.com and the companies that are tracing your genes like the the company 23 that traces your genetic heritage are going to do well. 
Mercury will be combust in the sign of Leo August 19–Sept. 2nd and this actually has a spiritualizing impact on Mercury as the material and rajasic desires of Mercury for money and success in business are turning to the Divine so a good time to take a meditation retreat. Still when Mercury is too close to the Sun around August 26th within 2-3 days on either side, it can create money mismanagement, being too complicated and having a busy/buzzy mind that will not stop to rest and gets too detailed or complicated.
Mercury stations and goes direct on Sept. 5th but it is doing so at the eclipse point around 4-5 degrees Leo.  This may trigger a revelation of a huge secret around media manipulation as if we had not already know that CNN is making up fake news for ratings as they have admitted on hidden camera.   Expect some ugly climax in the fake news war between the President and the media which was centered between the US 3rd house and 9th house when we had the eclipse.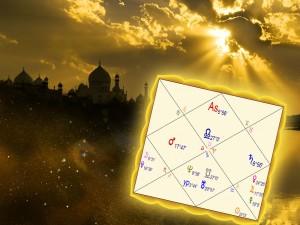 NEED HELP WITH YOUR CHART?  SALE ON READINGS THROUGH AUGUST 31ST.
https://www.appliedvedicastrology.com/vedic-natal-chart-reading/