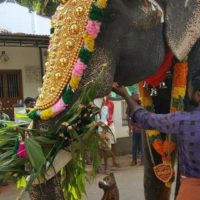 FOUNDATION COURSE PART 1: 
 READING NATAL CHARTS:
The Hidden and Esoteric Meanings of
 PLANETS, SIGNS, AND HOUSES  
LIVE WEBINAR with Barry Rosen
GO TO MEETING
SUNDAYS : 2:30-4:30 PM CST
OCT 14-DEC. 30TH

               10 CLASSES OVER 12 WEEKS.
AVAILABLE FOR VIDEOTAPE REPLAY
This class is a foundation class to introduce the basics of Vedic Astrology to people who want to know more about understanding their own chart and understanding the basics of reading a chart. It is a foundation class for taking further classes from Barry that are available by videotape and it requires no understanding of Vedic astrology at all.
You will learn how to read a chart both in Northern and Southern style, understand the basis of what the planets and the houses mean and how planets interact with each other and will learn the basics of chart interpretation based on house placement.
Class are available for replay on videotape or for missed classes.
Weeks 1:   The Nature and Philosophy  of Vedic Astrology and the Nature of Karma:  How to read a chart from Northern or South Indian Style
 Week 2:   The Hidden and Esoteic Meanings of the Signs.
Week 3:   The Hidden and Esoteric Meaning of Planets
Week 4:   Understanding Planets in Houses and Placement of House Owner
Week 5: Basics of Chart Interpretation:  Planetary Aspects and the Nature of Desire I

Week 6:   Planetary Aspects 2  and Retrogrades and Combust Planets and their Nature.

Week 7:   Secret of the Elements: Understanding how Fire and Water and Air and Earth Mix and Do Not Mix.

Week 8: The Basics of Understanding Transits.

Week 9:  The Basics of Understanding Planetary Cycles or Dashas.
Week 10: Putting it All Together: Secrets of Chart Interpretation.
No knowledge of astrology required.  Class will provide new depth for those with some knowledge.
Video Recordings  available through DROPBOX 
                           $295