EYE ON THE SKY: MARS ASPECTING RAHU
Mars the planet of action is doing a sneaky 8th house (150 degree) aspect to Rahu, the planet of desire and ambition and deception exactly in the true node system into April 9th but the critical 5 degrees of influence is strong April 1-18th.   Mars is weak because of conjunction with Saturn so its aspect will seem more malefic and intense but at least it is in a constellation of Venus (Purva Shadha Sag. 13.20-26.40) and in a friend's sign of Sagittarius where religious fervor is sparked  but still aspecting a weak Rahu in Ashlesha (Cancer 16.40-29.59).  When the constellation of Ashlesha is afflicted it promotes lack of gratitude, recklessness, fragmentation, depression and isolation and the debilitated Mercury, the owner of the constellation is not happy and is receiving a square aspect from Mars leading to arguing and anger that explode into accidents if not positively released.
The aspect  creates great ambition to want to act, to move forward after not progressing for a long time and can unleash huge amounts of energy but if people get in the way, it might lead to losing one's temper easily.   Afflicted Mars by Saturn   can be a bit like molten lava  and Martian energy can be a bit explosive there when connected with Rahu.
The key with this transit is take the energy for creative purposes and channel it to create great inventions or technological advancements but avoid being hasty or over-enthusiastic or accidents and overworking could stress the adrenals.  Health-wise, blood pressure can be increased if you do not slow down with this energy so be cautious and avoid being reckless or driving like a maniac.    Calm Mars and pita with less spicy food, more coconut water and milk and more meditation. The Warrior Pose will balance Mars and allow it to stay more focused.  Rahu has to be calmed with herbal teas like Chamomile and just not running around like a rabbit.  Slow yoga and lots of meditation and breath work are needed the next few weeks.  When things are wild we have to be more disciplined about spiritual practice otherwise it is like taking off our coat in the middle of winter and exposing ourselves the cold forces of deception and paranoia.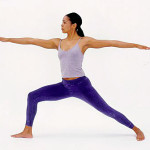 Since Rahu acts like Saturn and is an enemy of Mars, this aspect can be intense and difficult.  Rahu tends to be paranoid by nature and the affliction increases the vata/air element and could   promote inner fear.  The tendency may be to lash out recklessly or be paranoid.   Avoid recklessness and watch rash tempers that might lead to violence.
On a mundane level, this aspect may lead to more political craziness than usual as Mars is about leadership and power and Rahu may drive politicians out of control to make rash decisions.  Given the fragile state of trade wars and tensions with Russia, we do not need more fear and paranoia.  Mars/Rahu associations increase criminal behavior and terrorism so not a great combination so not a great two weeks to go to a new restaurant in the shady part of town.
The afflicted aspect from Mars to Rahu  can create deception so watch out for shady deals through the end of the month.  On a mundane level, we always have to worry about terrorism with Mars/Rahu as violence can get stirred up for just causes so expect a blip on the world radar through mid-April.  Sagittarius tends to be more of a fundamentalist sign.
On a personal level, slow down, rest more.  Find ways to calm the fear and paranoia and remember that 99% of the things that you fear do not happy but are just mental noise running through your system.
Special thanks to my teacher Komilla Sutton and all my Jyotish Gurus for their wisdom and continual inspiration.
OUR TRANSIT GUIDE FOR 2018-19 IS AVAILABLE ON AMAZON NOW FOR 29.95 IN HARD COPY. ALSO IN AMAZON INDIA FOR JUST OVER 1000 RUPEES  AND IN AMAZON UK for 20.95 pounds.

BUY AT: https://www.amazon.com/Vedic-Astrology-Transit-Guide-2018/dp/0692061312/ref=sr_1_1?ie=UTF8&qid=1518522022&sr=8-1&keywords=barry+rosen+transit
Last day for the sale on our taped seminar on Secrets of Timing Your Life 1: Transits and Aspects with 14 hours of great lectures on video to watch at your own leisure. Only 99.00.  A good introductory course for many.