SUMMER PREVIEW: ERUPTIONS AND POWER STRUGGLES
There is a lot of underlying tension in the air.  Some of it is new because Saturn moved retrograde into a more troubled part of the sign of Sagittarius.  Rahu is weak in its section of Cancer (Scorpio navamsha 13.20-16.40 Cancer) where it tends to bring up deep psychological disturbance and unconscious fears and of course the big elephant in the room is Mars conjunct Ketu having a deep impact until at least June 22nd.
We have talked about the Mars/Ketu conjunction for weeks but it is intensifying and we expect that it will be felt greatly. In the true node system it is conjunct exactly into June 8th and in the mean node system into June 13th.  It will have a strong impact until June 22nd at least but will linger much of the summer.   It will be important to find ways to calm your mind and your body with meditation, exercise and cooling drinks like coconut water.  Any  spiritual practice will be supportive.
Mars ruled signs like Aries and Scorpio will be haunted by past karma on a mental level and filled with regrets but remember to let it go as that was then and this is now. Living in the past or fearing the future robs the mind of peace.  The waning moon into June 13th also depletes our energy and usually the last 5 days before a new moon and the first five days after a new moon require more mental fortitude to get through. The new moon beckons us to make a fresh start with our lives for the summer and so think of new ways and thing and hobbies to start going into the summer to breakout of your routine.
Mercury opposing Saturn into June 15th and felt most on June 13th and June 16th, days ruled by Mercury and Saturn can stir up minor depression, travel issues and computer problems so be patient.
We are moving toward a huge impact on the Capricorn/Cancer axis which is connected naturally to balancing work and family life and the need for security. The summer eclipses will stir that balancing act up and the nodes continual journey through those signs with the eclipse triggers will force us to make changes in those areas. In addition, whatever houses are owned by Capricorn and Cancer in your chart can suddenly have abrupt changes happening but with Mars/Ketu you have to avoid being rash and impulsive and making changes too quickly. Slow down and think them out carefully.
Capricorn,  which is ruled by Saturn, is retrograde in Sagittarius and we are likely to be upset easily by delays in our plans and when Mars goes retrograde on June 26th, this will be even more the case so your mantra to get through the summer is patience and remember it will happen but rushing it will cause great intensity in the system.
Jupiter will go direct on July 10th and that will help move things forward and marketing plans will start coming more to fruition but Mars moving out of retrograde this summer will require patience and that means waiting until after August 27th.
Saturn moved into Moola nakshatra (Sagittarius 0-13.20)  on Tuesday, June 5th  and stays there until Thanksgiving and it is a difficult transit as it requires us to clean up the past and take responsibility for our past mistakes and make them right. If not, deep suffering can happen. Start early and do not procrastinate as the Mars retrograde will make it harder to take action to clean up the past.  The retrograde Saturn will bring up issues that you faced in a difficult way between January-March of this year but they will be more intense with the retrograde and may not resolve until after Thanksgiving although Saturn direct will support resolutions when it goes direct after Sept. 6th.
On mundane level, Mars/Ketu will increase political tensions, problems with land disputes, increase summer wildfires and possibly increase terrorist activity.  I suspect the China Seas mess will rear its head in an ugly way if the US tries to confront China and support Japan with this issue.
Ketu/Mars and increase seething anger so you need to release it or it will explode and unfortunately, terrorist and violent people have no awareness of what is happening and they turn more violent.
Mars and Ketu are fire planets and their action can increase fires, earthquakes and volcanic activity. The action with Hawaii and Guatemala have already been massive but other volcanoes that have been rearing their heads are subject to intensity so stay on touch with Yellowstone, Iceland and Italy which have been in the news over the last year.
The battle in Washington will heat up as the Trump administration continues to try to drain the swamp while the liberals fight for their lives as more political scandals erupt. The eclipses into July 12th, July 27th and August 10th will continue to trigger the unearthing of more secrets as the fight continues to create a better society based on truth and the Jupiter direct in Libra will support.  The amount of smoke and mirrors spun by the media continues to leave us dazed and confused and it will be important to find good alternative sources in the net that you can trust.   We always fear that rioting is possible with retrograde Mars and Ketu so lets hope that it does not get too crazy.
Jupiter and Neptune are in trine throughout the month of June supporting spiritual growth and spiritual by-pass where we flee from our emotional tension and seek to find relief in meditation and Gurus.  Be sure to carefully check out your spiritual groups as Jupiter/Neptune can cause a lot of illusion around their integrity.
The transits through Taurus by Sun, Mercury and Venus have been a wonderful pause in some of the spring tensions. As we move into the more volatile Gemini with the Sun going there June 13th and Mercury going there on June 9th, I suspect mental volatility will increase.  Venus in Cancer, June 8th –July 3rd may help to provide some comfort but its conjunction with Rahu and opposition with Mars into mid-month will increase relationship tensions.
Bottom-line for the month:  Stay on top of your spiritual practices, be kind to each other, practice patience and keep the TV news off as it just is meant to increase fear and agitation. These fights in the world have been going on for centuries as well as have the political battles. No need to bring them in your living room. Find time for nature, beautiful music, helping the elderly and donating to charity.  Let someone else rage out. Find peace and beauty. It is there always.
Have a great summer!
SIGN UP FOR OUR SUMMER COURSE:
UNDERSTANDING YOUR HIDDEN FLAWS AND UNCONSCIOUS PATTERNS:
DIAGNOSING AND REMEDIES FOR HIDDEN PATTERNS IN PERSONALITIES
LIVE WEBINAR
MOVING BEYOND MENTAL BLOCKS AND SUFFERING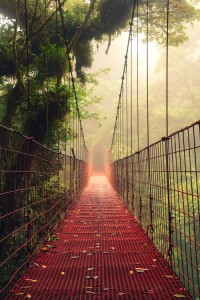 June 24 to Sept 16th (13 classes over 15 weeks)

(Sundays, 2 HOURS EACH)
2:30-4:30  PM CENTRAL TIME
FREE OVERVIEW INTRODUCTION:  The Quest for Uncovering our Blind Spots and Unconscious Patterns. 
Missed classes available for download on Dropbox or for replay
Most of our karma affects our psychology and mind first and can block us from moving forward in our lives.  Often we buy into our mental patterns and belief structures and they prevent us from moving forward.  If we believe we are a failure in relationships because of a strong influence in our chart, this becomes a self-fulfilling prophecy—but it usually starts as an unconscious mental influence—which does show up in the chart.
There are some more intermediate concepts in Vedic astrology that help reveal these blocks and once we understand and throw the light on them, it is easier to move them out of our life and help us  understand and  reveal the depth of our karma.
If you understand basic Vedic astrology involving planetary and sign signatures and house, then you should be able to pick up this material easily.  You do not have be familiar with these shadowy planetary influences already but early knowledge can help.
It is recommended that you ideally have taken my Schools of Karma class which was a primer for Vedic Psychology and it is available for purchase for 195.00  at: https://www.appliedvedicastrology.com/webinar-spiritual-astrology-astrology-karma/
It is not absolutely required but will be helpful.
Topics to be covered include: Multiple levels an meanings in Vedic astrology, the schools of karma and their connections to the planets and houses,  bhadaka, dagda rashis,   impact of Rahu and Ketu, , the moon chart and psychological patterns, deep karmic curses and ancestral patterns.  Also new material on the Upagrahas and Lajjita Avasthas and exploration of blind spots and the 12th and 8th and 7th and 4th houses and remedies to handle these challenges.
The emphasis is on recognition and practical tools to transform these blocks that are ruling or ruining  our lives.
FREE OVERVIEW INTRODUCTION:  The Quest for Uncovering our Blind Spots and Unconscious Patterns. 
WEEK 1-2:  THE MOON CHART AND THE IMPACT OF  MENTAL DISTURBANCES ON  THE MIND. 
THE CHALLENGES OF FUNCTIONAL MALEFICS THAT ARE BENEFIC AND NATURAL MALEFICS THAT ARE CHART LORDS 
BLIND SPOTS FROM YOUR RISING SIGN: WHEN CERTAIN PLANETS BECOME HIDDEN ENEMIES IN YOUR CHART.  
BLIND SPOTS CREATED FROM PLANETARY PERIODS: 
WEEK 3: THE BLIND SPOTS CREATED IN THE 4TH, 7TH, 8TH AND 12TH HOUSES: THE PROBLEMS OF MIDNIGHT, SUNSET AND SUNRISE. 
WEEK  4 & 5  LUNAR NODES AND THE KARMIC AXIS: LEVEL 2 : Life Focus and Past Karmic Lessons from Rahu and Ketu 
THE BLIND SPOTS OF THE UPAGRAHA: GULIKA AND MANDI 
WEEK 6 & 7  : BADHAKA 1 and 2 : Hidden Astrological Shadows and Unconscious Patterns for the 7th, 9th and 11th houses for dual, fixed and movable signs.  Deeply afflicted badhaka patterns creating "curses" and identifying deep ancestral karma. 
WEEK 8:  DAGDA RASHIS and LUNAR DAYS :  Psychological Shadows created from the lunar day (tithi)   that you were born and how it burns the signs and houses  that it casts shadows on.
WEEK 9:  ARGALA AND ITS PSYCHOLOGICAL IMPACT: Understanding the archetypes of interfering and supportive house patterns on one's life and its impact on periods. 
WEEK 10 & 11: LAJJITAADI AVASHTAS: Parashara's Psychology of Proud, Starved, Thirsty, Delighted and Agitated and Modern Psychological Translations.
WEEK 12:  MULTI-DIMENSIONALITY IN VEDIC ASTROLOGY 2:  Psychological, Emotion, Physical and Material Levels of Meaning and their Hidden Dimensions for Insight and Therapy and the Power of Signs and Omens.

WEEK 13:  PRACTICAL REMEDIES AND THERAPIES FOR DEALING WITH  VEDIC PSYCHOLOGY and the IMPACT ON THE MIND
Classes will be delivered over Go to Meeting and recorded and downloadable for re-listening or missed classes.  Two breaks in class schedule with travel schedule and need for integration: Send questions to barry@appliedvedicastrology.com
Sign up at : https://www.appliedvedicastrology.com/webinar-register/hidden-flaws/