MERCURY AT THE END OF CANCER JULY 18-AUGUST 3RD
Mercury stays in the gandanta or trouble knotted-area  (Cancer 27-29.59), July 18 – August 3rd and then again September 1 – 2nd in the constellation of Ashlesha where one has to watch out for one's sharp tongue or one will make many enemies.  It can increase negative thinking if you let your mind run toward the negative so you have to not get gripped by dwelling on the negative and getting into the pity party or it will bring you down and everyone else if you start complaining.  Do your gratitude exercises  and find a way to appreciate all that you have in your life and not go into the wormhole negative spiral.
The Gandanta area (Cancer 27-29.59) and particularly the last 40 minute of the sign (29.20-29.59) is particularly troubling and is a karmic  knot that is difficult to unravel so it tends to bring up difficult problems from past lives that seem difficult to unravel.  Because Mercury stays in this  this area for  17 days,  your emotional baggage and the intensity of your problems around Mercury issues or deep emotional issues will seem to go on for an eternity. Your mantra has to be "this too will pass" and it will. Particularly difficult for Geminis, Virgos, Cancers and Capricorns and the eclipse energy will intensify it. This is a troubled emotional area where people need to encounter their karmic past and unravel difficult knots and problems from past lives.
It is time to be careful with poisons and toxins.  If you have problems with them, be particularly cautious.  Mercury is debilitated at the end of Cancer in the D-9 chart, so it cannot use its intellectual superiority to unravel the past and must find solace in spiritual faith, which it does not do well as Mercury likes to use his mind and intellect.  Gemini rising, and Virgo rising are likely to experience deep emotional and troubling psychological turmoil in August but may find enough spiritual energy to work through the mental fray of issues connected to home, family, security, nurturing that are likely to come up in Cancer. The good news is that this is a 2nd and 11th house transit of Mercury for Virgos and Geminis so there will be gains once you sift through delays and blockages and arguments.
Ashlesha (Cancer 16.40-29.59) is call Hydrae by Western astronomers. The symbol for this intense nakshatra is the coiled serpent at the base of the spine, reflecting the potent kundalini energy that resides here. Ashlesha means the tangled one  and denotes the challenges of our addictions.  The main deities are the Nagas, the Serpent Kings. The shakti revealed here is the "power to inflict poisonous venom". Great mystical talents and enlightenment can be experienced if the primordial energy of this lunar asterism is harnessed.
Serpents have two connotations being connected to poison and spirituality  When the constellation is operating strongly, it can bring deep mystical experience and spiritual inquiry and on the dark side it can lead to poisonous gossiping so watch you tongue as the planets transit through here.  It can tend toward gluttony and debauchery and drug use and addictive patterns.  The constellation may increase the desire for unquenchable sensual gratification so remember moderation in all things. So remember that no amount of streaming TV binging or over-eating cheesecake or binging on other sensual gratification will take care of the emotional knot. You are going to have to take the careful time to unknot and you know if you get a tangle piece of jewelry or yarn, that can take a lot of time .
The Sun will transit into this constellation August 3-15th so you had better get used to it influence so it does not take over and dominate.
So find ways to deal with your emotional baggage by staying on top of meditation, yoga and service work in helping others. Mercury likes to joke and have fun so a good time for funny movies, writing funny stories. Use laughter to remedy difficult situations and your load will lighten.
Need help with difficult transits and personal cycles that you are going through? Get plugged into what is happening now and when it will end here and what you are to learn from it with a  quick reading.    I will take a deep and focused look at the most important chart factors at any given time, to reveal the best strategies going forward for the next six months to a year.  In this reading, I will evaluate the current astrology weather – the transits and your dashas / cycles. In addition you can tell me your current circumstances.
On Sale now:  195.00. Order the  Year Ahead Chart: https://www.appliedvedicastrology.com/2014/01/06/vedic-progression-chart-the-year-ahead/
HAVING DIFFICULT WITH MONEY KARMA?   ATTEND OUR FIRST PERSONAL FINANCE AND MONEY KARMA CLASS:

FREE FIRST CLASS ON SATURDAY, JULY 28TH  12-2 PM
 REGISTER FOR FREE:
https://attendee.gotowebinar.com/register/2062570955989119235
PERSONAL FINANCE AND YOUR LIFE:
UNDERSTANDING MONEY KARMA AND ITS REMEDIES
LIVE CLASS: SATURDAYS 3:00-5:00 PM

AUGUST 18-OCT 13 TH 8 CLASSES OVER 9 WEEKS
Free CLASS 1 Saturday, July 28th 12:00-2:00 pm Central Time
https://attendee.gotowebinar.com/register/2062570955989119235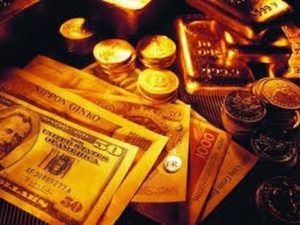 This new financial astrology class will support Vedic astrologers and  astrology  students  in addressing money issues in clients' charts and their own life  to help them answer all major aspects of applying Vedic astrology to money matters–-from personal money success to judging investment success in ones chart.   It will focus greatly on the psychology of blocks to money in charts for counseling as well as practical techniques to alleviate these blocks as well as using tradition Vedic remedies. Drawing on the work of Reverend Ike and Catherine Ponder it will also offer deep webinar insights into overcoming financial issues.
A basic knowledge of Vedic astrology or Western astrology is required. The class is being geared to benefit basic astrological students as well as those with a more advanced background. Please email questions directly to Barry Rosen at barry2@fortucast.com.
(Class available on videotape in Dropbox with accompanying Powerpoint presentations)