EYE ON THE SKY: VENUS AND JUPITER IN LIBRA
We have written about Venus in Libra  (see :  https://www.appliedvedicastrology.com/2018/08/17/fall-preview-venus-in-libra-sept-2-2018-jan-2-2019/ ) which lasts an amazing 4 months (instead of 1) due to its retrograde movement in Libra starting on Oct 5th  as it moves in there for 4 months but it will be in the same sign as Jupiter until Jupiter goes into Scorpio in mid-October.  Although they will remain on opposite side of the zodiac in different constellations, their powerful energies will be felt together lightening some of the intensity from the summer.
On a Mundane astrological level this combination will be good for peace in the world and so maybe progress with North Korea will have a sudden resolution despite last week's rumblings that it is falling apart.   We certainly could use more peace in the Middle East and support for other war-torn areas of the world like Yemen and Syria.  Mars still too close to Ketu from Sept. 11-Oct. 5th will not help matters short-term nor will the Kala Sarpa Yoga in transit between Sept. 7-20 which increases the solar energy too much and creates too much aggression. Hence we may have our best shot the first week of October as Venus moves toward station on Oct. 5th.
When Venus and Jupiter are together, these  two benefic planets and their connection tends to expand humanitarian causes , create skilled advisory and relationship counseling, luxury trade, and skill in advising.
The darker side of this  combination in the same sign is that it can  can lead to over-indulgence and over-spending.  Jupiter and Venus ruled signs like Pisces and Sagittarius and Libra and Taurus may be particularly vulnerable to this  so make sure to avoid the extra piece of cheesecake or chocolate bar or you might pay for it with a few extra pounds or too much addiction, a spike in your blood sugar level.
On the bright side, the Jupiter connection to  Venus creates value and worth for things connected to Venus so husbands may cherish their wives more so probably a good time to  appreciating your spouse and marriage. Good time to  buy roses for your partner and pamper them with love.
Jupiter connected to   Venus increases the  the desire for the beautiful and  elegance so watch your credit card spending at the mall this weekend and so be careful and not careless as this aspect can lead to squandering money or wasting valuable resources.
Sometimes Jupiter/Venus in the same sign  can lead to emotional turmoil in relationship so make sure that trust and respect are there. Jupiter wants freedom to move and Venus can demand emotional involvement and this can lead to conflict. The energy is there for a smooth resolution and we have the benefit of Venus in Libra until  Jan. 1st.
If you are not in relationship, and if you are running the proper period, you may have good luck to meet a partner and Libra and Aries Rising may in particularly have more luck with this if you are running dashas that support this.
This conjunction may increase a strong desire to surround yourself with beauty and transform anything ugly in your environment so good weekend to get into home redecorating plans or look at furniture and painting projects.
So watch those desires for sweets  and excessive partying and you will have a great time.
TAKE OUR RETREAT OCT 5-8TH IN BOONE, NORTH CAROLINA.
THE TRADITION, OF YOGA: VEDIC ASTROLOGY, SPIRITUALITY: CONNECTING BODY, MIND AND SPIRIT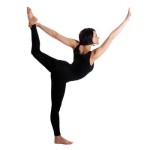 Barry Rosen, Andrew Foss and Gary O'Toole will be leading a Vedic astrology/yoga/ayurveda  retreat in Boone, NC on Oct. 5-8th titled, The Tradition of Yoga: Vedic Astrology, Spirituality–Connecting Body Mind and Spirit.In ancient times Vedic astrology, Hatha yoga and Ayurveda were intimately connected and more integrated as part of one system. It is fairly well accepted that certain postures support the health and vitality of specific organs and these are also connected to our emotions and mental well-being. Many people know Hatha yoga but do not understand the connections to Ayurveda and Vedic astrology.
Free introduction to the Webinar and Meet the Faculty: Saturday, Sept. 8th from 12 to 1. Sign up for free at:
https://attendee.gotowebinar.com/regist…/7415126602056313858,
This workshop seeks to connect Vedic astrology, Ayurveda, and Hatha Yoga exercise routines to link it all back to the rich spiritual tradition in the Vedas and the origins in spirituality. Our goal is to ground Vedic astrology into your "Cosmic Body" to expand your understanding of your place in the Universe. A session will focus on combining Ayurveda with exercise routine for your body type led by  Gary O'Toole.
One day will be devoted to Spiritual Astrology and connecting your chart to life purpose and understanding your Atmakaraka, the planet governing your soul's journey and your Ishtadevata, or a personal connection to a Divine spiritual source that is best defined by you and for you.
Over 6 hours will be devoted to connecting Ayurveda, yoga and exercise to Vedic astrology to ground Vedic astrology in the physical body.
Evening sky watches will connect the constellations or nakshatras to their rich mythological heritage in the Vedas.   Opportunities for Ayurvedic treatments at the spa and an optional 3 day workshop on the Art of Living Happiness Program and a chance to get a live reading from Andrew Foss will round out a rich weekend.  Send questions to barry@appliedvedicatrology.com.
For more information see :
Starting from $653.00
Need help with difficult transits and personal cycles that you are going through? Get plugged into what is happening now and when it will end here and what you are to learn from it with a  quick reading.    I will take a deep and focused look at the most important chart factors at any given time, to reveal the best strategies going forward for the next six months to a year.  In this reading, I will evaluate the current astrology weather – the transits and your dashas / cycles. In addition you can tell me your current circumstances.  Sign up at : www.appliedvedicastrology.com/