EYE ON THE SKY: ASTROLOGICAL WEATHER FORECAST FOR EARLY SEPTEMBER

We have a lot to be grateful for with Venus in Libra now and Mercury into Leo and out of Ashlesha nakshatra and Mars direct and Saturn going direct on Sept. 6th.  These have all been covered in great deal on our Astro Blog at www.appliedvedicastrology.com. We would expect that things should be moving better for you as the dog days of summer ends.  The node have also moved into  better positions with Rahu in Pada 2 of Pushya where it is supporting material expansion and Ketu in Pisces navamsha and Pada 4 of Uttarshadha, where it is supporting spiritual growth.   Rahu and Ketu will require whole articles later in the week.
The most challenging event coming up is a return of the Kala Sarpa Yoga where all planets are hemmed in between Rahu in Cancer and Ketu in Capricorn. This tends to imbalance the lunar and solar energies so it may be a chance to get a lot done but you may burn people out with too much drive and ambition so find a way to slow down Sept. 7-20th–but it seems difficult to by-pass this energy if you have Rahu in your natal Cancer or if are running a Rahu period.
Saturn station on Thursday, Sept. 6th occurs with the moon in the constellation of Pushya but Mars is opposing the moon that morning and may create intensity around anger and extra stress from over-acting.  Saturn station can be wonderful for meditation, work and moving forward and if you are Capricorn or Aquarius rising or Saturn is your Atmakaraka it may be very powerful.
Mars moves toward Ketu within 3 degrees in the mean node system, Sept. 11-30th with a mean node conjunction on Sept. 22nd and a true node conjunction on Sept. 26th.    It is occurring in Abhijit nakshatra (Capricorn 6.40-11.14) and Ketu is very powerful in Pisces navamsha so I sense it will be a very powerful spiritual time for Scorpio and Aries rising although we will all have to watch out for repressed anger and feeling stuck moving forward when they very close to each other.
Mercury goes into Virgo, Sept. 19th and will give a lift to intellectual pursuits, writing and speaking until Oct. 6th and it is always welcome and supports Gemini and Virgos the most.
We will have larger articles about all of these events later in the week.
LAST DAY FOR  SALE ON OUR RELATIONSHIP SEMINAR:  175.00. 
 CLASS SPECIAL OFFER OF THE WEEK
SECRETS OF VEDIC RELATIONSHIPS AND COMPATIBILITY
                          $195  $175
24-hour FLASH sale!
SECRETS OF VEDIC RELATIONSHIPS AND COMPATIBILITY
 Secrets of Relationship is 7 tapes and 14 hours.  Watch it at your own leisure.  195.00. Available at:
PURCHASE AND FULL DETAILS AT:
http://www.appliedvedicastrology.com/vedic-relationships-mini-course-january-6-27-2018
Videotapes course can be watched now.  Three live follow-up sessions if you sign up in August, Oct 20th, 27th and Nov. 3rd on Go to Webinar with some new material.
If you missed the free preview please check out You-Tube preview: https://youtu.be/atj_ln9fSZg
Learn core and simple compatibility techniques that go beyond the complex ancient formulas of the Vedic Kuta system which may not be applicable to the modern age.  Get a glimpse into the Navamsha chart, learn how to time relationship and marriage and explore the complex realm of alternative sexuality.  Six additional weeks and relationship 2 is coming next year.
SECRETS OF VEDIC RELATIONSHIPS AND COMPATIBILITY:
Part 1  
TAPED SEMINAR AVAILABLE FOR DOWNLOAD
LIVE QUESTION AND ANSWER SESSIONS IN SEPTEMBER AND OCTOBER
With Jupiter in Libra this year, it seems a great time to learn more about relationships and the wisdom that Vedic astrology brings to it.   This is a foundation course as this topic can go months but as always it will bring the deep spiritual and psychological realms that all my courses develop and will discuss topics that are often not covered in depth.   We will not teach traditional compatability through the Kuta system as it does not seem to be viable in modern times but will focus on techniques that work, go deep into the Navamsha chart, explore how alternative sexuality can arise, the impact of Kuja dosha and Rahu and Ketu and sexual compatibility examined from the nakshatras. We will also explore from Jaimini astrology the Upapada which is an important means for timing and understanding true marriage and sacrfice.
Course does cover remedies and practical advice on making relationships work.
Basic knowledge of Vedic astrology is a prerequisite.
TAKE OUR RETREAT OCT 5-8TH IN BOONE, NORTH CAROLINA.
THE TRADITION, OF YOGA: VEDIC ASTROLOGY, SPIRITUALITY: CONNECTING BODY, MIND AND SPIRIT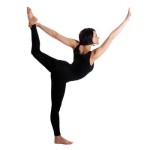 Barry Rosen, Andrew Foss and Gary O'Toole will be leading a Vedic astrology/yoga/ayurveda  retreat in Boone, NC on Oct. 5-8th titled, The Tradition of Yoga: Vedic Astrology, Spirituality–Connecting Body Mind and Spirit.In ancient times Vedic astrology, Hatha yoga and Ayurveda were intimately connected and more integrated as part of one system. It is fairly well accepted that certain postures support the health and vitality of specific organs and these are also connected to our emotions and mental well-being. Many people know Hatha yoga but do not understand the connections to Ayurveda and Vedic astrology.
This workshop seeks to connect Vedic astrology, Ayurveda, and Hatha Yoga exercise routines to link it all back to the rich spiritual tradition in the Vedas and the origins in spirituality. Our goal is to ground Vedic astrology into your "Cosmic Body" to expand your understanding of your place in the Universe. A session will focus on combining Ayurveda with exercise routine for your body type led by  Gary O'Toole.
One day will be devoted to Spiritual Astrology and connecting your chart to life purpose and understanding your Atmakaraka, the planet governing your soul's journey and your Ishtadevata, or a personal connection to a Divine spiritual source that is best defined by you and for you.
Over 6 hours will be devoted to connecting Ayurveda, yoga and exercise to Vedic astrology to ground Vedic astrology in the physical body.
Evening sky watches will connect the constellations or nakshatras to their rich mythological heritage in the Vedas.   Opportunities for Ayurvedic treatments at the spa and an optional 3 day workshop on the Art of Living Happiness Program and a chance to get a live reading from Andrew Foss will round out a rich weekend.  Send questions to barry@appliedvedicatrology.com.
For more information see :
https://bizmsolutions.lpages.co/boone-event-tradition-of-yoga-connecting-mind-body-and-spirit/
Starting from $653.00
Need help with difficult transits and personal cycles that you are going through? Get plugged into what is happening now and when it will end here and what you are to learn from it with a  quick reading.    I will take a deep and focused look at the most important chart factors at any given time, to reveal the best strategies going forward for the next six months to a year.  In this reading, I will evaluate the current astrology weather – the transits and your dashas / cycles. In addition you can tell me your current circumstances.  Sign up at : www.appliedvedicastrology.com/