EYE ON THE SKY: VENUS RETROGRADE
Today is Friday, ruled by Venus and as it slows down to go retrograde it is very powerful. It  gets ready to turn retrograde on Friday Oct 5th at 11:05 pm  Central time.   Venus retrogrades only happen every one and half to  two years and will only be more  problematic when Venus is combust Oct 23-30.  Retrograde benefics are more powerful to do good and this will particularly impact Libra, Taurus, Aquarius and Capricorn in a positive way.
If you were born with Venus retrograde in your natal chart, you might not fit into mainstream relationships, or have an unusual interest in love. Sometimes people with Venus retrograde become celibates or sometimes swingers.  Sometimes Venus retrograde can create frigidity.  In the end, the retrograde energy may lead to increase sexual activity as a result of not feeling loved enough and then seeking it out in strange ways.  Sometimes Venus retrogrades can challenge traditional models of marriage or partnering or increase attraction to the same sex.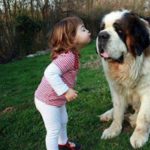 Venus retrograde in transit may suddenly force you to reevaluate your love life or lead to angry flare-ups around the combustion at the end of the month. It can reverse the norm so if you were not interested in relationship, the retrograde might spin you to suddenly craving one and vice-versa.
This is all happening in the sign of Libra where Venus is home and most powerful and is supportive for business and material expansion.   It is going retrograde in the constellation of Swati which is connected to Rahu and this is a very materialistic constellation but can have spiritual awakening from the Sun. Combust Venus gets spiritualized by the Sun and can be a wake up call around all the stuff you have.
Jupiter is afflicting Venus this month until Jupiter goes into Scorpio on Oct. 11th and this could create a stronger urge for sexual energy and leading to dissipation of ones energies or cravings for comforts or over-spending on shopping.   Handle this with an appointment with a good masseur and watch out for those those trips to the mall, the refrigeration or watching to many videos.   Put the energy into artistic expression by painting or creating something. When Mercury moves into Libra Oct. 6-16th,  poetry and creative writing will be promoted and the writing of songs.
TIME FOR FALL STUDIES WITH MERCURY IN VIRGO :
PREVIEW OUR NEW COURSE WITH A FREE CLASS ON SEPT. 29TH.
Three classes on Navamsha; Two on Drekkana and Health; One each on Children, Property and Career and 2 on the D-60 for deep past life analysis.
Early Bird Sign up : $295.00.  Class Sept. 29th-Jan. 6th with holiday vacation time off for 2-3 weeks.
Missed classes available for replay through Dropbox.  Classes Sundays 2:30-4:30 pm CDT.
 Free preview class on Saturday, Sept. 29th 12-2 pm CDT on Go to Webinar.  Sign up at. Replays available if you miss it.
Lesson 1: Introduction to  the Principles of Using Varga Charts for Refining Analysis 
Free CLASS 1   Saturday, SEPT. 29TH  12:00-2:00 pm Central Time
Sign up at:
https://register.gotowebinar.com/register/7392594310400827905