FOCUS ON SCORPIO:  INTENSITY
Its Monday and Moon is Scorpio in Jyestha nakshatras and Jupiter is about to   retrograde back into Scorpio today and will stay there until early November.  Jupiter is actually the great remedy for Scorpio and its return will help Scorpio rising, Moon and Sun signs into November but it is too weak in transit in the knotted emotional area (Scorpio 29.20-29.59) until May 5th.   Some key points about Scorpio moons:
Scorpio is a sign of depth and intensity (no half measures with Scorpios) – and deep and intense emotions are hardly conducive to emotional balance and well-being.  It is watery too – but Scorpio represents swamps, so it is connected to stagnant water.
The challenge with Scorpio moon in the natal chart or in transit is that emotions need to flow to get processed — there is nothing worse than getting stuck in a negative emotion. Yet Moon in Scorpio can do this and make one quite obsessive at times with dwelling in past and difficult emotions.
The solution for Scorpio is Jupiter and the ability to be involved in knowledge and access the power of the Guru and implement spiritual teaching. If this does not happen then it is easy to get entangled in a world of upheavals and this may lead to  getting gripped by obsessive power plays and fantasies.
REMEDIES:  The key to Scorpio moon is to express one's emotions regularly.  Do breath work to unblock the emotions and do the yoga pose the Eagle which forces the emotions to get entangled and unblocked.
QUALITIES OF SCORPIO : Scorpio/ (Vrscika) Water/  Raja Guna
Mystic occult sign of transformation which  destroys material in search of spiritual liberation
Ideas: Creation after destruction—destroying baser qualities to attain higher ethical virtues.
Attacking, assaulting, hurting,
Complex
Extreme likes and dislikes
Acts by impulse/lack of mental awareness
Hard to remedy
Past life karma and deep  suffering come to planets in this sign.
Scorpio has problem with the space element and need to get grounded or may find itself vulnerable to psychic noise.
KEY: Each planet in this sign in D1 or D9 shows serious past life suffering and feeling like a curse and intense long-term suffering.  Scorpio has deep suffering from its natural 8th position in the zodiac and brings deep karma that has to be transformed through spiritual purification or it can lead to escapism through drugs and alcohol in order to placate the intensity.

Special thanks to Sanjay Rath for his deep insights on this zodiacal sign and to all my Jyotish teachers.
inding Your Blind Spots Using Astrology on PDF for 19.95 and on Amazon for 24.95.
https://www.appliedvedicastrology.com/product/looking-up-the-magicians-sleeve/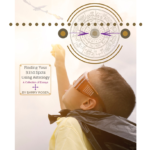 Enjoy a whole 18 week course on Secret of the Houses starting  MAY 5TH! Also available in two-9 week blocks.
Live Classes every Sunday at 2:30 pm CDT on Go to Webinar.  Missed classes available to replay.
Details at:
Sneak Preview on  You Tube Preview at:
Click below at: https://www.youtube.com/watch?v=aaNaNvOmUQ0
Click below for Course Details.
SECRETS OF THE HOUSES PREDICTIVE TECHNIQUES, REMEDIES, AND PSYCHOLOGICAL DEPTH