VENUS IN TAURUS: June 4-28TH
Venus will be very strong in the sky in Taurus for a month and afflicted by only Jupiter in Scorpio toward the end of the transit with the exact opposition into June 23rd, so Venus's strong qualities come out. If you are Taurus or Libra rising or have a strong Venus in your chart, it is a good time for feeling expansive, refined, pleasant, comfortable, kind, generous, artistic, strong in relationship skills.
Taurus brings the blessings of Krishna and Shiva and is one of the more material signs of abundance. This transit with Venus in its own sign creates a Malavya Yoga for Taurus rising and indicates the highest manifestation of Venus's qualities so it is a good time to enjoy good food, the arts, and home while pursuing partnerships and romance.  Finances can be good depending on what cycle you are running as transits are 20% of impact with dashas being 80%.   It is a time to feel at home and to move forward solidly in your life with lots of Grace.
Libra rising will experience an eighth house transit of Venus in its own sign and this is a time for personal transformation and unexpected money coming from lotteries, insurance or other unexpected sources. Meditation and spiritual experience could be powerful and so a good time to take a spiritual retreat and withdraw from the senses.
Opposition from Jupiter into the end of the month can create overspending and overindulgence in the sense so watch that extra piece of cheesecake at the mall and leave your cards at home if you want to go shopping.
Venus in Taurus is a bright spot this month for a difficult line-up for the rest of the planets so count your blessings.
*******************************************************************************************
If you need help with challenges in your chart, book a reading with us by clicking the consultation tab on our website.  https://www.appliedvedicastrology.com/consultations/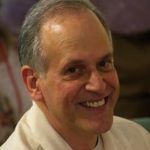 Sales still available this week on Astro-Cartography –regularly 295.00 and now 239.00 til June 5th. Thinking of a more or a better spot to live?    See our article from earlier in the week.
******************************************************************************************************************************
THE SPIRITUAL ESSENCE OF VEDIC ASTROLOGY AND THE QUEST FOR ENLIGHTENMENT
TAKING ASTROLOGY BACK TO ITS SPIRITUAL ROOTS
COMING  SATURDAYS, STARTING AUGUST 10 , 2019 
DETAILS AND SIGN UP AT : https://www.appliedvedicastrology.com/product/the-spiritual-essence-of-vedic-astrology/
MODULE 1 : 8 WEEKS:  August 10-Sept 28th  195.00

Soul Charts, Atmakaraka in Depth and Lessons of this Incarnation, Understanding Vedic Deities in Modern Terms, The Moksha Houses: 4th, 8th and 12th and the Astrology of Enlightenment.  Life Purpose Charts in Jaimini Astrology and Blocks.
MODULE 2: 9 WEEKS: Oct 12-Dec. 14th  195.00

Astro-Yoga;  Chakaras and the Planets; Six Systems of Indian Philosophy;  The D-20 Chart and Spirituality; The Astrology of Saints;
Ishtadevatas and Spiritual Guides;  Rahu and Ketu in Spiritual Astrology–Blocks and Guides; Timing Spiritual Events through Drig Dasha and More.
Topics:
Understanding the Archetypal and Spiritual and Psychological Nature of the Vedic Deities
Astrology of the Saints and Enlightened Beings

The Astrology of the Moksha Houses: 4, 8th and 12th
D-20: Spiritual Nature and Blocks on the Path
Chakras and Planetary Influences
The Six Sytems of Indian Philosophy and the Planets
Astrology, Hatha Yoga and Remedial Therapies Connections-Astro-Yoga

Atmakaraka in Detail: Lessons of the Soul in this Incarnation: 4 weeks–

Unlocking Life Purpose in the Karakamsha Charts
Istha Devata and Personal Deities for Personal Growth and Spiritual Development

The Blocks to Moksha and Blind Spots in Life
Rahu and Ketu and Karmic Blocks on the Path
TESTIMONIAL:
"Barry's is a gifted astrologer soul, with the passion to share his knowledge through his excellent teaching skills. He is always in pursuit of gaining new knowledge, hence making more accurate predictions. I feel blessed being his student for not only learning astrology but also about how to be a great human being."  PG, San Francisco, CA
For questions, email  barry@appliedvedicastrology.com.  Email for special invoicing if you do not use Paypal.  Basic knowledge of Vedic Astrology is required. Credit cards accepted by phone at Fortucast at 800-788-2796.