MOON IN GEMINI JUNE 4-5TH;  MOON IN SAGITTARIUS JUNE 17-18TH
The daily movements of the moon and their interaction with other planets can trigger major events.  We have been writing about Mars moving toward Rahu  with the peak of that aspect into June 14-16th and Mercury and Saturn impacting that complex strong June 16-18th.  When the Moon is in Gemini and Sagittarius it will act as an emotional trigger for that complex.   The Moon is conjunct Mars at 10:48 am EDT on Wednesday, June 5th and that can trigger waves of anger and tension and is opposed by Saturn into the evening of June 5th creating tension and stress and deep fatigue and anxiety and depression.  This is occurring in the constellation of Ardra (Betelgeuse 6.40-20.00 Gemini) where deep emotional churnings will be in need of deep transformation.  Deep issues that are up connected to the signs of Sagittarius and Gemini (depending on the houses the are connected with) will be up for healing.   Seek counseling, healing and deep emotional transformational help.    For the US this is occurring on the 1/7 axis between sovereignty and enemy aggression.  Expect some first ugly climax in our conflicts with our neighbors.  Moon conjunct Rahu peaks into late on Wednesday night increasing  paranoia and deep seated anxiety on June 5th so seek solace in spiritual practice and know it will pass quickly.  Remember you are bigger than emotions and if you do enough practice you can witness and dismiss them.  They are illusionary and come and go quickly as the moon moves to a new  sign every 2.5 days and the moods change.
The 2nd set of dates, June 17-18th is more intense but at least Mars has moved into the constellation of Purnavasu ( Castor and Pollux/Gemini 20-Cancer 3.20) which is connected to the universal earth mother where generosity and the ability to act in a positive way is dominating.  Still these days represent the climax of the whole month with Mercury/Mars/Saturn and the nodes and the moon and even the Sun is now in Gemini interacting with these deep and intense oppositions.   Indecision, deep mental agitation and emotional suffering will peak around issues connected to the houses owned by Sagittarius and Gemini in your chart.
On the global level of Mundane astrology, continued problems with flooding, earthquakes, volcanoes, violence and fires and tensions in masses should erupt.  Mars/Saturn oppositions often create unrest in workers leading to strikes.  The yellow vest movement in France will probably climax in their anger.  Protests in troubled places like Venezuela are likely to increase and global tensions between the US and China are likely to peak.     The media, represented by Gemini, will probably whip whatever is happening into an exaggerated whirlwind.  The last major time we had this kind of configuration was in Nov. 1962 with the Cuban Missile Crisis so expect that some climax with China or Iran or Venezuela or the UK will erupt in a bigger way.  Know that God has a plan and social and world tensions need to be transformed.  China has been stealing our technology and engaging in unfair trade practices for years.  While our hearts go out to the poor displaced people of Central America and Mexico,  those governments are not doing enough to deal with their own social and economic problems  and it costs us billions to provide aid for these people and it is a good thing but very complex.  Migration and immigration into Europe is causing a huge change into their culture, the levels of crime and a loss of national identity.  Economically the stock market will probably continue its correction with tensions boiling over.  We are not predicting a crash but a move to 2569 on the S & P 500 cash would be about right and a surprise out of the FOMC meeting on June 19th should be a peak of financial tension.
All if this will pass with some kind of climax into the Solar Eclipse on July 2nd or a few weeks   beyond.  Send charity to those that need help and volunteer for organizations that help troubled people.  We are all here to take care of each other.   The mind tends to imagine the worst situations as it spins fear.  Most of things we worry about do not happen.   I am writing this column just to alert you to the tensions in your mind.   Do your meditation and do good deeps and help others and you will be taken care of.    Stay away from the national media as they are always spinning your fear out of control.  There are good things and good people everywhere. Why spend time watch about serial killers and violent shooters?
*******************************************************************************************
If you need help with challenges in your chart, book a reading with us by clicking the consultation tab on our website.  https://www.appliedvedicastrology.com/consultations/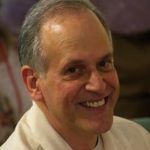 Sales still available this week on Astro-Cartography –regularly 295.00 and now 239.00 til June 5th. Thinking of a more or a better spot to live?    See our article from earlier in the week.
******************************************************************************************************************************
THE SPIRITUAL ESSENCE OF VEDIC ASTROLOGY AND THE QUEST FOR ENLIGHTENMENT
TAKING ASTROLOGY BACK TO ITS SPIRITUAL ROOTS
COMING  SATURDAYS, STARTING AUGUST 10 , 2019 
DETAILS AND SIGN UP AT : https://www.appliedvedicastrology.com/product/the-spiritual-essence-of-vedic-astrology/
MODULE 1 : 8 WEEKS:  August 10-Sept 28th  195.00

Soul Charts, Atmakaraka in Depth and Lessons of this Incarnation, Understanding Vedic Deities in Modern Terms, The Moksha Houses: 4th, 8th and 12th and the Astrology of Enlightenment.  Life Purpose Charts in Jaimini Astrology and Blocks.
MODULE 2: 9 WEEKS: Oct 12-Dec. 14th  195.00

Astro-Yoga;  Chakaras and the Planets; Six Systems of Indian Philosophy;  The D-20 Chart and Spirituality; The Astrology of Saints;
Ishtadevatas and Spiritual Guides;  Rahu and Ketu in Spiritual Astrology–Blocks and Guides; Timing Spiritual Events through Drig Dasha and More.
Topics:
Understanding the Archetypal and Spiritual and Psychological Nature of the Vedic Deities
Astrology of the Saints and Enlightened Beings

The Astrology of the Moksha Houses: 4, 8th and 12th
D-20: Spiritual Nature and Blocks on the Path
Chakras and Planetary Influences
The Six Sytems of Indian Philosophy and the Planets
Astrology, Hatha Yoga and Remedial Therapies Connections-Astro-Yoga

Atmakaraka in Detail: Lessons of the Soul in this Incarnation: 4 weeks–

Unlocking Life Purpose in the Karakamsha Charts
Istha Devata and Personal Deities for Personal Growth and Spiritual Development

The Blocks to Moksha and Blind Spots in Life
Rahu and Ketu and Karmic Blocks on the Path
TESTIMONIAL:
"Barry's is a gifted astrologer soul, with the passion to share his knowledge through his excellent teaching skills. He is always in pursuit of gaining new knowledge, hence making more accurate predictions. I feel blessed being his student for not only learning astrology but also about how to be a great human being."  PG, San Francisco, CA
For questions, email  barry@appliedvedicastrology.com.  Email for special invoicing if you do not use Paypal.  Basic knowledge of Vedic Astrology is required. Credit cards accepted by phone at Fortucast at 800-788-2796.