EYE ON THE SKY: MOVING INTO SUMMER
Are you tired?  With  the summer solstice today and with Mars about to change signs into Cancer on Saturday from Gemini,   you are going to have to slow down to avoid getting sick.   Time for extra meditation, that refreshing dip in the pool and finding natural ways to increase energy rather then caffeine.  All  that extra sugar from eating extra cookies is hard on the system.  Use yoga and meditation for extra energy.  The  frog pose will support Mars and to boost the adrenals to get through any extra fatigue and just take time and let go. And the solar eclipse for July 2nd is not far away.
The days around the summer solstice  June 20-22  are a re-balancing of planetary energies and while you might feel an extra boost of energy, it will be crazy energy and if you try to do too much during that time you might wear down your system and be vulnerable so take plenty of time to rest.  This year with Mars on the edge of the sign as it moves into Cancer and weak, I doubt you will get the extra boost of energy– but you will want it.  Mars is finally leaving its out of bounds energy and will settle down and actually we will miss the adrenal rush as we go into a tiring summer with Mars in Cancer.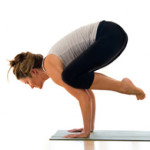 As Saturn is afflicted by Ketu, you will have to stay rested and take care of Saturn and our body as it governs our infrastructure and immune system and spleen. Long yoga sessions are helpful to quiet and tone the body rather than intense aerobic workouts.  Of course our readers in the southern hemisphere need a different regime as they approach and move int the winter solstice .   Take care of yourself.  Saturdays particularly, ruled by Saturn, as they will be more difficult  as Saturn is afflicted by Ketu into November.
We will write about the Mars movement into Cancer but it will require more rest as the adrenals are going to shut down if you do too much.   The good thing about Mars is that debilitated in Cancer it is like a de-clawed cat that cannot harm anything so the war drums in the Middle East may go away.   Happy Solstice!
*******************************************************************************************
VEDIC CONSULATIONS WITH BARRY ROSEN–
OVER 30 YEARS EXPERIENCE–GET HELP FROM A PRO!
If you need help with challenges in your chart, book a reading with us by clicking the consultation tab on our website.  https://www.appliedvedicastrology.com/consultations/
Running a sale on our basic reading which allows you to cover 5 major areas of your life.  Called a natal chart reading but really tailored to whatever you need. No 195.00 until June 30 // regularly 225.00.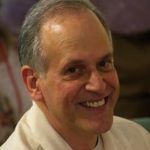 **********************************************************************************************************
ENJOY OUR 2019-20 VEDIC ASTROLOGY TRANSIT GUIDE 
ON SALE FOR 18.95.
STILL USEFUL WITH INFORMATION THROUGH 2020
For great articles like this including full coverage of the Saturn/Ketu/Pluto conjunction by Rising and Moon Sign and great political and economic articles and over 300 pages of articles. . See below for special offer.   It does go through 2020 and has an printed ephermis for 2020.
************************************************************
Vedic Astrology Transit Guide 2019 – 2020
A guide for anyone interested in understanding planetary transits that often blocks us from moving forward in our life.
Barry's unique spiritual and psychological approach to astrology will help you understand how planet placement impacts your emotions and psychology that bind us to self-blame, doubt and fear, and anger.
This guide for 2019-2020 will help you plan the next few years by your rising sign so you know the best months of the year for progress and how the larger transits for Jupiter, Saturn, Rahu, Ketu and the eclipses will impact your life.
Articles Included in This Book:
Saturn/Ketu conjunction for March-Nov. 2019
Jupiter's transit through Scorpio and Sagittarius by Rising and Moon Sign
Rahu and Ketu's Transit through Gemini/Sagittarius by Rising and Moon Sign
Saturn/Ketu/Pluto conjunction in Sagittarius by rising sign.

Saturn/Jupiter Conjunction
Eclipses in Gemini/Sagittarius
Political and economic Landscape for 2019-21
Guides to major transits of Jupiter, Saturn, Rahu, Ketu and all the transits of the Sun, Mars, Venus and Mercury and Eclipses and Periods of Combustion
General articles on eclipses, retogrades, combustion, exalted and debilitated planets, planetary aspects, signs and dashas.
Over 300 pages.
As a bonus, Barry has included global and economic, political forecasts for those interested in Mundane astrology.
This is definitely a reference book to have on your shelf for practicing astrologers or just people who like to dabble!
It will also be useful for both Vedic and Western astrologers!
Click here for more information:
What fellow astrologers are saying about last year's edition:
"This almanac is truly a masterpiece and labor of love. Barry is a gifted astrologer and writer. I have written yearly forecasts for over 30 years and understand the work, knowledge and dedication involved. It is so complete with everything a beginner or advanced student of astrology would need. The references to the planet's transit through the signs, nakshatras, aspects, dates and times, plus their interpretations is fantastic. He even covers the effects these will have on individual countries. I am sure I will be referring to this manual frequently throughout the year."
Joni Patry, author and Vedic Astrologer