FOCUS ON GEMINI :  THE TROUBLES AND TRAVAILS OF THE TERRIBLE TWINS
We are moving toward summer and the planets start swinging  through Gemini with Mercury in Gemini    May 24-August 16th  and Rahu in Gemini until Sept. 2020  and the Sun in Gemini ,  June 15-July 15th   and the June 21st eclipse in Gemini  Venus will move into Gemini August 1-31st    All the transits will be impacted by  conjunctions with Rahu .     If you have Moon, Sun, rising sign, or many planets in Gemini, you will relate to our analysis—but we all have some Gemini in all parts of our chart.
Mithuna, the Sanskrit name for Gemini,  means copulation, and it should remind us that this 3rd natural sign of the zodiac is a very sexual and creative place but also connected to other 3rd house primal energies of aggression and protecting one's territory.  With Aries and Mars connected to the 11th house, there is a is a love of athletics and competition both on a physical and mental level as Gemini loves debating but Mars is the most difficult planet for the sign and if Mars is poorly placed in Gemini—and it is now in transit—and hostility and aggression and being pushy and attached to being right can make encounters with Geminis intense. If Mercury is poorly placed or afflicted, we naturally think that this rising sign as having  problems with being indecisive, hasty, too cunning, not finishing what they start and talking their way out of being responsible.
Fond of debating, speaking, communicating, writing, reading, blogging, Geminis  are  masters of communication seeks to relate through words.  On the dark side, if Mercury or Gemini is afflicted, it is easy for them to get caught up in video-gaming,  trivia, gossip, love of scandals, obsession with movies and media as a way of seeking happiness.
There is deep creativity in this sign and if it is not expressed it will  find an outlet through sexual expression—often secretive.. Their Achilles heel planet is Venus, which naturally owns the 5th and 12th houses, connected to Venus' romance and relationship issues.   If Venus is poorly placed or afflicted this can lead to sexual obsession, frustration in romance and problems with relationships or addiction to porn and fantasy.    Their life-long search is their quest for getting love and also doubting their partners: "do they really love me?" Relationship issues continue to challenge them their entire lives. Continual desire for affection is thwarted and becomes a huge problem.
Geminis tend to be emotionally unhappy as the moon is difficult planet for them and they often are misunderstood when Mercury is afflicted in the natal chart or in transit.  Cancer, the natural 2nd house from Gemini owned by the moon leads to problems with money, food and family.  If the moon is afflicted and poorly placed in the natal chart as the ever-waxing and waning moon creates ups and downs in these area.   Geminis may be too involved in their own personal problems and challenges to allow time to connect with family.  They may have trouble with meditation due to their unsettled and overly active mind of the moon or Mercury afflicted and would rather put their energy into distracting video-games or movies or television or obsession with the media.
Gemini is an air sign and is prone to vata disorders and needs grounding activity like gardening, weight-training and quieting yoga.   Massage can be a key to take care of physical lust and need for love.   Being involved in creative writing and media classes will help channel creative energy into something productive rather than sexual obsession.  Breath work can help quiet the mind and settle down so that it is not like a kite endlessly waving in the wind.  With pranayamas, meditation may be more possible and help calm the vacillating mind.  END OF PART 1
*******************************************************************************************
If you need help with challenges in your chart, book a reading with us by clicking the consultation tab on our website.  https://www.appliedvedicastrology.com/consultations/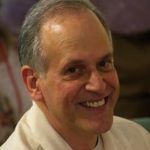 Sales still available this week on Astro-Cartography –regularly 295.00 and now 239.00. Thinking of a more or a better spot to live?    See our article from earlier in the week. *********************************************************************************************
PART 2 :
In relationships, Gemini looks towards their partners to make them more complete. Sagittarius, the natural 7th sign from Gemini has its own path of finding God through spiritual and religious expression and may be at odds with Gemini's youthful and playful and immature nature and hence the two may find difficulties –but still often end up together.
Gemini can be rather isolated as it has some problem with all of the other planets.  Saturn owns the 8th and 9th house and can lead to deep spirituality and Self-discovery but not without the ups and downs of the 8th house which can bring sudden health crises or unexpected problems.  Mars is the most difficult planet for Gemini as we have discussed earlier and can lead to aggression.   Venus owns the 5th and 12th houses for Gemini so unless artistic creativity unfolds there can be endless searching through sexual fantasy and addiction.   Geminis due the best with the Sun which is a friend but even here there is a problem with ego completion if the Sun is afflicted.  Still with the positive energy of the Sun, Geminis can become deep learners who always motivated to discover something new about the world.
Rahu has the longest stay in Gemini nd will bring out the darker qualities of mental disorders, toxic problems, deception, self-isolation and misunderstandings. Some of this will clear up after June 30th whenJupiter's  wide aspect onto Rahu until September  will help and is the best remedy to calm Rahu anxious and paranoid nature.
Special thanks to all my teachers including Komilla Sutton, Sam Geppi and Bill Levacy for their insights in helping me compile this article.
IF YOU ENJOY OUR DEEP ANALYSIS OF PERSONALITY, SPEND THE SUMMER STUDYING WITH US!
ENJOY OUR VIDEOTAPED CLASS NOW ON SALE FOR 195.00/ REGULARLY 395.00.
UNDERSTANDING YOUR HIDDEN FLAWS AND BLIND SPOTS:
DIAGNOSING AND REMEDIES FOR HIDDEN PATTERNS IN YOUR PERSONALITY
MOVING BEYOND MENTAL BLOCKS AND SUFFERING
Recorded video courses to download and watch at your own leisure.  26 hours.

Most of our karma affects our psychology and mind first and can block us from moving forward in our lives.  Often we buy into our mental patterns and belief structures and they prevent us from moving forward.  If we believe we are a failure in relationships because of a strong influence in our chart, this becomes a self-fulfilling prophecy—but it usually starts as an unconscious mental influence—which does show up in the chart.
There are some more intermediate concepts in Vedic astrology that help reveal these blocks and once we understand and throw the light on them, it is easier to move them out of our lives and help us understand and reveal the depth of our karma.
If you understand basic Vedic astrology involving planetary and sign signatures and house, then you should be able to pick up this material easily.  You do not have to be familiar with these shadowy planetary influences already but early knowledge can help.
DETAILS AT:  https://www.appliedvedicastrology.com/product/understanding-hidden-flaws-blind-spots-diagnosing-remedies-hidden-patterns-personality-moving-beyond-mental-blocks-suffering/