EYE ON THE SKY:  SUN IN PUSHYA
The Sun went into the constellation of Pushya on July 19th and stays there for 13 days and Mercury will transit through there August 3-10th.
Pushya is one of the most auspicious constellation in the zodiac being connected to the chief deity, Brahaspati, the high priest of the gods. It turns out that most planets except Saturn are uplifted by transits through Pushya because the energy of the deity Brihaspati, priest of the Gods. Jupiter brings out  benevolence, generosity, compassion and joyfulness and optimism are generated through this constellation. Its a funny case like Mrigashira where the qualities are that of Jupiter and not Saturn and which is like the constellation of  Mrigashira which brings out the deity Soma and the Moon more so than the harsh energy of Mars.   The Sun moved into Pushya  July 19th and stays there until August 2nd.
For Western astronomers, Pushya is formed by North and South Aselli, the two donkeys, which reflect the manger and the birth of the Christ child which occurs under the spiritual energy of this benefic lunar mansion.  If you were born with the Sun in this constellation (July 19-August 2nd) you have the full ability to manifest your desires because of the connection to Brihaspati but still you are uncomfortable with this because the Sun is always seeking the Divine and you question whether the material will lead you away from your soul's mission.  The Sun is now on its Southerly course until Jan. 14th and the journey through Leo-Scorpio bring it also more connected to material desires.   We usually like to start a new business when the Sun is on its Northerly course from Jan. 14 until Guru Purnima as it has more brilliance to manifest good business energies.
The Sun is still hit pretty hard by the Saturn opposition and while this does not bother it much it still can shine brilliantly and bring material prosperity in one of the more bullish signs of the zodiac for price expansion, Cancer.  Notice how gold and silver and stocks have shot up again with the Sun in Cancer.
*********************************************************************************
VEDIC CONSULATIONS WITH BARRY ROSEN–
OVER 30 YEARS EXPERIENCE–GET HELP FROM A PRO!
If you need help with challenges in your chart, book a reading with us by clicking the consultation tab on our website.  https://www.appliedvedicastrology.com/consultations/
Get insights into up to 5 major areas of your life.  .  Called a natal chart reading but really tailored to whatever you need. .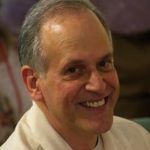 *******************************************************************************************************************************
FOUNDATION COURSE PART 3:
DIVING DEEPER INTO ANALYSIS AND FOUNDATIONS OF TIMING AND PREDICTION
LIVE WEBINAR with Barry Rosen
GO TO MEETING
  Coming  SEPT  20220
barry2@appliedvedicastrology.com
SUNDAYS :  SEPT 13-Early January

 17 CLASSES OVER 19  WEEKS.
OPEN TO ALL STUDENTS WHO HAVE NOT DONE FOUNDATIONS 1 OR 2
COVERS: SECRETS OF TRANSITS; INTRO TO DASHAS;  THE CORE YOGA; SUBCONSCIOUS PATTERN AND HIDDEN PROBLEMS AND MORE.
FULL DETAILS AT:
MODERN FOUNDATIONS PART 3–DIVING DEEPER INTO TIMING AND SUBTLE ANALYSIS