APPLIED VEDIC ASTROLOGY
TRANSFORMATIONAL ASTROLOGY
MODULE 1:
IDENTIFYING ASTROLOGICAL PATTERNS
AND RELEASING THE KARMIC BLOCKS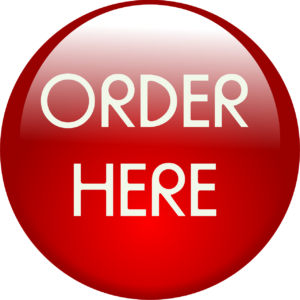 STEP ONE: IDENTIFYING THE PROBLEM
Psychological Astrological Reading with Barry Rosen
Pinpoint unwanted karmic patterns and unconscious karmic tendencies utilizing the work of Pauline Stone,
Chloe Wadsworth.
Advanced reading with Barry Rosen (1.25 hour)
STEP 2: UTILIZING ONE or MORE OPTIONAL THERAPIES
Resonance Repatternings to Identify and Transform Unconscious Patterns (Barry Rosen and/or staff)
A Resonance Repatterning ®session (developed by Chloe Wadsworth) uses muscle testing (applied kinesiology) to discover what is hidden within you that is ready to heal. It is an emotionally releasing process and leads to understanding, forgiveness, and positive change.
A session brings deep changes from the inside out, so your life also changes. A session is NOT like traditional therapy which is primarily intellectual. It is NOT like having a "reading" or a healing "done to you." You participate fully — and you know there is something real happening within you. It is guided by muscle testing – by your inner wisdom—rather than limited by problem-solving.
A session is for people who are ready to face what is inside them, who are ready to be more powerful than traumatic life experiences. It is not a one-time magic cure-all and yet, a single session can cause breakthroughs that ripple out over time and bring life-changing results. (1.5-2 hours)
Janet Swartz: The Empowerment Process via Skype
Janet describes, "Life is a mirror for our own growth. How we see the world outside of us, whether it is friendly, hostile, warm or cold, will determine our physical, mental and emotional responses to it. We cannot change what has happened in the past, but we can change our responses to past events. We can release the inappropriate resonances and stuck energy. This is the art of transformation."
Addressing the needs and concerns of her clients gives Janet the opportunity to open to new levels of intuitive information. Her clients seek more spiritual guidance asking questions that relate to ancestral knowledge, inter-dimensional experience, experiences in consciousness, and past life understanding. The ability to directly connect to someone's higher self and share the information opens so that she could help provide a greater understanding and perspective of their life's experiences. Intuitive consultations are now a part of Janet's services along with facilitating the Empowerment Process. (45-90 minute)
Transforming and Lifting Karmic Patterns with Daren Black
Daren Black, M.A., Ayurvedic Healer, Holistic Health Educator, Marma Shakti Therapy Practitioner, and Yoga Exponent has been working with herbs, oils, holistic health, bodywork and yoga for over 30 years. Encouraged, inspired and guided by His Holiness Sri Ravi Shankar, Daren has developed Practical Ayurveda™ to make Ayurveda more user-friendly.
Daren has helped many people with a wide variety of physical, mental and emotional challenges. Daren is one of the few people that I know that can identify and see past karmic patterns and lift deep and difficult patterns so that they do not return and plague our lives. (30-60 minutes)
Custom Packages starting from $195.00. Email barry2@fortucast.com for a free custom evaluation. Executive coaching sessions available for continued and deeper work.
For a free interview about your personal needs, fill out the Request form.