EYE ON THE SKY: RAHU IN CANCER/ASHLESHA: EMBRACE LIFE WITH MODERATION
In the mean node system, Rahu moves into the constellation of Ashlesha (Hydra, Cancer 16.40-29.59)  on August 17th and in the true node system on Sept. 10th  and journeys through there until  April 29th in the true node system  Of the 27 constellations in the zodiac, Ashlesha  (and Ardra)  can stir up more emotional turmoil than many others and its a long transit so we have a bit of an emotional storm brewing for a while.
Ashlesha is a constellation which grounds us to the earthy suffering of life and death and unhappiness and while Rahu loves to full embrace life and live every moment fully in sensual gratification, it will stay frustrated and psychologically imbalanced.   The first part of the transit is in the Gandanta or karmic knot (Cancer 27-29.59) at least until Oct. 25th in the true node system.  Here difficult problems are knotted and hard to unrvavel and the soul most confront deep karma.  Ashlesha can make you a visionary but can also get you very caught up in being isolated.   If you have not come on to the spiritual path, you could be caught up in difficult additive patterns.
The symbol for this intense nakshatra is the coiled serpent at the base of the spine, reflecting the potent kundalini energy that resides here. Ashlesha means the tangled one  and denotes the challenges of our addictions.  The main deities are the Nagas, the Serpent Kings. The shakti revealed here is the "power to inflict poisonous venom". Great mystical talents and enlightenment can be experienced if the primordial energy of this lunar asterism is harnessed.
Serpents have two connotation being connected to poison and spirituality  When the constellation is operating strongly, it can bring deep mystical experience and spiritual inquiry and on the dark side it can lead to poisonous gossiping so watch you tongue as the planets transit through here and Rahu has no control.  This combination of Rahu in Ashlesha, owned by Mercury, and the media on hyper-drive so make sure to turn off your television or be subjected to angry tirades.   Rahu here could tend toward gluttony and debauchery and drug use and addictive patterns.  The constellation may increase the desire for unquenchable sensual gratification so remember moderation in all things.
The key through getting through this long transit is to remember that all mental blocks that come up are created from your own mind and you need to transform the frustration into spiritual energy as Rahu ultimately seeks liberation from the ups and downs of the material world.
Transits of Mercury will greatly  impact Rahu. They are good friends luckily  and when Mercury is exalted in Virgo Sept. 26-Oct. 13th and even Libra, Oct. 13-31st, that should help a bit but Rahu will still be a bit out of balance in the gandanta area most of Sept and October.
The problem with the Nodes shifting is that it increases a great desire for change: new relationships, moving, jobs. Rahu will never be satisfied.  Make sure you are changing for really good reasons and enjoy!
*************************************************************************************
EARLY BIRD DEADLINE FOR MY CLASS IS AUGUST 20TH: 295.00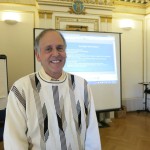 PERSONAL FINANCE AND YOUR LIFE:
UNDERSTANDING MONEY KARMA AND ITS REMEDIES
SUNDAYS, SEPT. 17-  NOV 12TH (8 CLASSES)
GO TO MEETING
2:30-4:30  PM CENTRAL TIME SUNDAYS
LIVE WEBINAR WITH DROPBOX RECORDINGS TO RELISTEN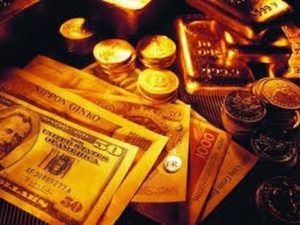 (Class available on Dropbox for reviewing)
This new financial astrology class will support Vedic astrologers and  astrology  students  in addressing money issues in clients' charts and their own life  to help them answer all major aspects of applying Vedic astrology to money matters–-from personal money success to judging investment success in ones chart.   It will focus greatly on the psychology of blocks to money in charts for counseling as well as practical techniques to alleviate these blocks as well as using tradition Vedic remedies. Drawing on the work of Reverend Ike and Catherine Ponder it will also offer deep webinar insights into overcoming financial issues.
A basic knowledge of Vedic astrology or Western astrology is required. The class is being geared to benefit basic astrological students as well as those with a more advanced background. Please email questions directly to Barry Rosen at barry2@fortucast.com.
https://www.appliedvedicastrology.com/vedic-astrology-money-karma-remedies-removing-blocks-finance/