EYE ON BEING: THE UNBEARABLE LIGHTNESS OF BEING IN AN ANXIOUS WORLD
I have personally been going through a lot of physical and emotional challenges and when I talk to my friends, I am hearing great distress also. We have discussed the challenge of retrograde Saturn in the early part of Sagittarius with some of the worst part of that transit lifting by late July.  Retrograde Mars conjunct Ketu is no picnic also and now we have Mercury in Ashlesha (Hydrea–Cancer 16.20-29.59) until Sept. 3rd and we have to watch intentional  hatred and focusing on the negative in life or we will make it worse.   Mercury goes retrograde July 25th til August 18th in this difficult constellation and we will have to be on guard for poisons and toxins and keep our tongue sweet and not sharp like a snake.
Still if we search deeply there is a underlying core of well being there that we have to grasp onto and it is there with Jupiter stationary today and going direct in the positive sign of Libra  and we have the creativity and artistic imagination of the the Venus trine to Uranus and Venus will bring great comfort after July 16th in its own constellation of Purva Phalguni (Leo 13.20-26.40)
We are given choices. Do we dwell on the ugly or do we find the beautiful. They are both there. Not suggesting we become an ostrich but we have to find moments everyday to appreciate and be grateful for. We have to tap into that core and not buy into the mental worries of the mind and the core anxiety that Saturn will continue to cause until late November–and it is just doing its job.
If you are challenged, we have to reach to Mars the warrior and find the courage to flight  or with the Sun/Pluto opposition into  July 12tth,  surrender to Divine will.
Still fighting  "what is" and saying it shouldn't be this way plagues the mind and cause our current discomfort. We do not have to keep going through what we are going through. Surrender is the key. Once you surrender to the ineffable and once you take it upon yourself to rely on the grace of God, then you have a chance to be free. It does take a shift of the mind and doing enough meditation practice so that we can reach back and find that Lightness of Being. If we do not go there we are going to get gripped by Saturn's grumbling and complaining.
And still we have to avoid spiritual by-pass and be real with what is going on in our life and somehow reach back to the power of the very strong Jupiter in the sky is strong now it should help  remind us that we are safe and always protected and taken care. There is underlying it all, an ineffable lightness of Being. If we can let go of the heavy luggage and baggage of the mind that is carrying a 100 pound suitcase through the airport when we just need a 20 pound carry-on. Let go of the baggage. What will be. Find the those unbearable moments of lightness and love to fall back on or you will be doomed to the gnawing and complaining mind. Find the sweetness of Venus and trust in the Divine which is strong in Jupiter now while they are there to give us some help the next few weeks.
Wishing you all joy and blessings in the midst of your suffering and may the Divine come to you in this great time of need. We are taken care of always like the mother bird feeding her babes in our cover photo.
Consider  a progressed chart and get ready at mid-year for the July 2018-June 2019 https://www.appliedvedicastrology.com/vedic-progression-chart-the-year-ahead/.
TAKE OUR NEW SUMMER CLASS STARTING AUGUST 18TH
FIRST CLASS  FREE–SIGN UP BELOW
PERSONAL FINANCE AND YOUR LIFE:
UNDERSTANDING MONEY KARMA AND ITS REMEDIES
LIVE CLASS: SATURDAYS 3:00-5:00 PM

AUGUST 18-OCT 13 TH 8 CLASSES OVER 9 WEEKS
Free CLASS 1 Saturday, July 28th 12:00-2:00 pm Central Time
https://attendee.gotowebinar.com/register/2062570955989119235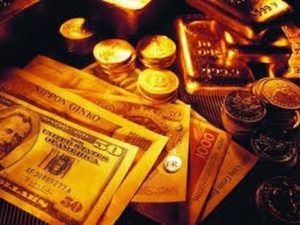 This new financial astrology class will support Vedic astrologers and  astrology  students  in addressing money issues in clients' charts and their own life  to help them answer all major aspects of applying Vedic astrology to money matters–-from personal money success to judging investment success in ones chart.   It will focus greatly on the psychology of blocks to money in charts for counseling as well as practical techniques to alleviate these blocks as well as using tradition Vedic remedies. Drawing on the work of Reverend Ike and Catherine Ponder it will also offer deep webinar insights into overcoming financial issues.