EYE ON THE SKY:  AHEAD THIS WEEK
SUN OPPOSES PLUTO ON THURSDAY, JULY 12TH AT 3:01 AM,
The  the impact will be felt most on Sunday, ruled by the Sun and when the Sun is within 2 degrees of Pluto between July 10-14th. On a personal level, this transit will lead to sudden revelations about your life that you have not understood as Pluto is connected to the deep realms of the unconscious.  You may have trouble with bosses or leaders and you have to make sure not to be too over-dominating to other if you are in a leadership position. You may finally have the energy to make sweeping transformations in your life.  Good time to avoid violent areas of time as sometimes others, not on a spiritual path, can have huge upsurges of anger.
This can cause power struggles in relationships or with bosses or fathers or mentors and you may react to dominating people in your life with deep anger . The bright side, this aspect should create a lot of energy to accomplish things as both the Sun and Pluto are strongly connected to the solar plexus  and foster a lot of energy to move forward with ambition.
This opposition is occurring very close to the minor solar eclipse at 27 Gemini which is more of a problem for Australia and New Zealand but the US will be sleeping during it.  Still this could trigger explosions and major power struggles in government in key areas that impacted.
URANUS TRINES URANUS:  July 11, 2018 at 8:26 pm EDT (Aries to Leo)
The impact of this aspect may be felt most on Friday, July 13th ruled by Venus.
This can lead to unexpected events around relationship or partner which may be upsetting. You may be drawn to stimulating or exciting experiences and you may attempt to break out of the box with new and creative and stimulating experiences.  Good energy for creativity in art so breakout of the box and try something new.  The trine between the two fire signs may create more passion but also could incite action to uphold justice in the world.
VENUS TRINES SATURN FRIDAY, JULY 13TH AT 11:44 PM EDT  BETWEEN LEO AND SAGITTARIUS
Trines in Vedic astrology are more important than you may think as they are conjunctions in the D-9 or Navamsha divisional chart and will be felt.   It can trigger a need to go into problems in relationships, protect financial resources, establish stable and conservative relationships.  You may be attracted to older and more mature people, have delays in relationships or feel restrictions from a partner.  Saturn and work and responsibility can take a lot of the fun away from Venus so make sure to keep your date night up even if you are tired and depressed from the heavy Saturn influence.
PERSONAL FINANCE AND YOUR LIFE:
UNDERSTANDING MONEY KARMA AND ITS REMEDIES
LIVE CLASS: SATURDAYS 3:00-5:00 PM

AUGUST 18-OCT 13 TH 8 CLASSES OVER 9 WEEKS
Free CLASS 1 : Saturday, July 28th 12:00-2:00 pm Central Time
Register for Free Class at:
https://attendee.gotowebinar.com/register/2062570955989119235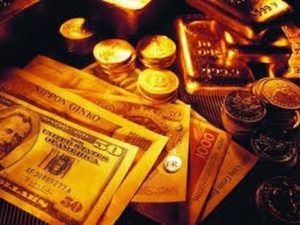 This new financial astrology class will support Vedic astrologers and  astrology  students  in addressing money issues in clients' charts and their own life  to help them answer all major aspects of applying Vedic astrology to money matters–-from personal money success to judging investment success in ones chart.   It will focus greatly on the psychology of blocks to money in charts for counseling as well as practical techniques to alleviate these blocks as well as using tradition Vedic remedies. Drawing on the work of Reverend Ike and Catherine Ponder it will also offer deep webinar insights into overcoming financial issues.
More details on the full class at: