VENUS IN SAGITTARIUS – January 29th, 2019
 Venus transits into Sagittarius on Jan. 29th and it is more complicated transit due to the move toward Saturn which is exact Feb. 18th but having a strong influence Feb. 15-25th.  Venus/Saturn associations  can create love for older or more mature partners or create emotional or dry relationship or block or delay love. Venus and Saturn are friends but Pluto is also present and the transit is a bit afflicted for smooth relationships.
Jupiter/Venus associations (ie Venus in Sagittarius) increase expansion ad joy  and overspending and while they often feel good, you can spend too much at the mall or eat too many piece of cheesecake at that party. The movement toward Saturn will curb some of that energy.
Taurus and Libra rising will have some challenges with the transit it as it is an 8th transit for Taurus and while it could bring up positive and unexpected financial gains it may bring up emotional grunge to heal and meditation is always the remedy.  Venus transiting the 3rd from Libra can increase sexual energy that can seem out of control so be careful who you get into bed with. On the positive side it may increase artistic creativity for Libras.
Venus is one of the two Guru planets, along with Jupiter and it gets out of balance if too lost in the material realm and the transit in Sagittarius  can easily do that.  The dancer pose in Yoga embodies Venus with balance and beauty and is always a great pose to do balance out beauty and structure in our life.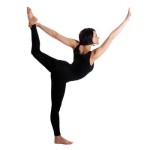 ANNOUNCING OUR NEW COURSE STARTING SATURDAYS, MARCH 23 OVER GO TO WEBINAR
RAHU AND KETU: THE KEYS TO THIS INCARNATION
SATURDAYS ,  MARCH 23-JUNE 29TH – 12- 1:30 PM CST
  16 CLASSES 1.5 hour classes

GO TO WEBINAR; DOWNLOADS AVAILABLE FOR MISSED CLASSES FROM DROPBOX. 
Rahu and Ketu form the core of our desire for this incarnation and what we need to heal from the past. If we understand their depth and can heal the lessons they present, then we will have completed our purpose in this incarnation.  The signs, houses, nakshatras, planetary associations, positions in the varga charts all reveal information about our core lessons in this life.   This course will attempt in-depth look at deciphering their mystery and the healing that we need to learn to master their lessons.
A basic knowledge of Vedic astrology is required. The class is being geared to benefit basic astrological students as well as those with a more advanced background. Please email questions directly to Barry Rosen at barry@appliedvedicastrology.com.
(Missed Classes available on videotape in Dropbox with accompanying Powerpoint presentations)
Lesson 1-2:  Rahu in Depth: Its Darker and Lighter Sides
Lesson 3-4 Ketu in Depth: Its Darker and Ligher Sides
Lesson 5-6: Rahu and Ketu by Sign Placement
Lesson 7-8:  Rahu and Ketu Lessons by House Placement
Lesson 9-10:  Rahu and Ketu's Influence on the Mental Realm: Nakshatras
Lesson 11: Rahu and Ketu  Associations: Conjunctions and Aspects
Lesson 12: Rahu and Ketu Dashas: A Survival Guide
Lesson 13: Rahu and Ketu Transits and Eclipses
Lesson 14: Rahu and Ketu Yogas ;  Rahu and Ketu and the Outer Planets;
Rahu and Ketu in the Varga Charts
Lesson 15:  Emotional and Psychological Healing through Rahu and Ketu 
Lesson 16: Rahu and Ketu Remedies: Traditional and Modern
Course Integration and Synthesis:  Putting it All Together.
EARLY BIRD DISCOUNT 249.00 BY FEB 18TH.  THEREAFTER 295.00.
Email barry@appliedvedicastrology if you need a payment plan.
Email us at barry@appliedvedicastrology.com for questions or if you need a payment plan.
SIGN UP AND MORE DETAILS AT: