EYE ON THE SKY:  DEALING WITH FEAR
We are moving toward a climax of tensions in the sky with Saturn conjunct Ketu in Sagittarius and Mars conjunct Rahu in Gemini  in opposition into June 12-18th and we have written extensively about it.  We are tired about predicting or writing about disaster.   Mars/Rahu conjunction is happening in the constellation of Purnavasu (Gemini 20-Cancer 3.20) where the earth mother Aditi and Jupiter are running the show and Saturn and Ketu are in Venus's gentle constellation of Purvashasda (Sagittarius 13.20-26.40) and in the sign of Sagittarius owned by Jupiter.   Jupiter and Venus will make sure we have happy endings. For example yesterday, I came home and my door lock was broken and I could not get into the house (we have no back door) and my wife could not get out.  The landlord and a helpful builder came and took it all apart and we can laugh now.  God is taking care of us even if we go through deep tensions and struggles at times.
There will be lots of tensions but I think we are fearing too much and I wanting to move away from an astrology of fear in prediction.  Like the fear-mongering news media which hooks us to the TV making us feel that the world is an awful place and it is not safe to go outside, we do not want to get caught up  in that energy.  Saturn is still weak in transit until October  and we are to have master fear of the future or be miserable all year. The mind cannot have an emotion on an abstract level so it attaches to something in the environment and the pulse is on fear of the future because of Trump. I tell you, if Trump had not been elected, the fear would attach to something else.
If we meditate enough, we should have enough awareness to catch our thoughts and emotions and witness them.  Just tell Saturn and fear that it can go. It is not a useful energy to be living or running our lives.  Most of the time, things we fear never happen and its that 1% surprise element that knocks us out of the park.  Fear is a survival mechanism to keep us out of danger. If we stick our hand into the fire when we are small, we learn not to do it again but then maybe we are inordinately afraid of fire our entire life.   Just remember that most of what we fear does not happen and dismiss it.  END OF PART 1
*******************************************************************************************
If you need help with challenges in your chart, book a reading with us by clicking the consultation tab on our website.  https://www.appliedvedicastrology.com/consultations/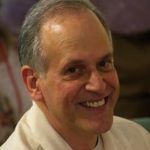 **********************************************************************************************************************
PART 2
Saturn governs the base chakra and often spiritual folks work more on their upper chakras through meditation but if their root chakra is not developed and Saturn is weak in their chart, their financial planning and infrastructure and connection to the earth is a bit out of balance.  This can create a lot of instability and fear. Its like a pyramid. If the base of the pyramid is strongly  supported, the energies can move higher to the peak.  If we have a solid bank account and savings plans then we have the freedom to pursue our spiritual development and not be thrown off balance.  If the pyramid is inverted and there is low energy at the base and all the energy is very strong at the top, then there is no stability to support all the spiritual growth.  The current transits are challenging our systems.
The Capricorn/Cancer axis  requires security and safety to move forward.   Cancer represents home and is a place of where we go to feel safe.  Capricorn rising in particular, with Saturn having a 12th house transit from its home, may feel insecure with unconscious grunge coming up.   Later in the month, we will  have the planets moving into the sign of Cancer when Mars enters on June 21st and Mercury will be there on June 20th and then the Sun goes in there on July 15th.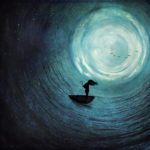 Ketu conjunct Saturn  continues to stir up unconscious fear and dread and requires looking deeply into those fears and realizing that most of the time, that which we fear does not happen. 99% of the time, the things we fear do not manifest and it is the surprises that get us.  Remember that with Saturn in transition, that fear is all in the mind.  Eckhard Tolle reminds us that 99% of the thoughts that come up are garbage.
Do more meditation and yoga and breath work to transform the energy. The chair pose in yoga, grounds us to the earth chakra as does the Mountain pose so that we feel our feet grasping the earth and this creates more security in our life.  Use the fear as a wake up call to handle your finances, get into your body and take care of your health.  . Look up the magicians "fear sleeve" and expose him for the fraud that he is. You are infinitely safe in this universe. (If you want to connect astrology to hatha yoga and chakra analysis, see our workshop at: https://www.appliedvedicastrology.com/products-2/yoga/)

Afflicted Saturn requires us to go more slowly, to not rush around like a rabbit and not to do too much; otherwise, our anxiety level increases and we are more likely to get sick from hypertension or anxiety-related illness.   Drink calming herbal teas  like Chamomile or   Vata when anxiety comes up.  Drink more hot water  slow down, do slower exercise and yoga , get oil massages and eat more hot meals and you can keep this aspect at bay. If you are running a Saturn period or are ruled by Capricorn or Aquarius or are Sagittarius rising, you may feel the impact more over the coming year.  It can get handled. The planets are your friends if you heed their advice and do your work.
On a personal level, use the transits to transform your deep unconscious fears, which is what is coming up heal. What are you afraid of? What are you avoiding dealing with? What can you do to get in unstuck? As we discussed with the Saturn/Pluto/Ketu complex this year, it is time for deep transformation of our deepest fears so we can live life in love and joy and not in fear of the future.
Again, charts are very individual and we do not ever want to stereotype people by sign but sometimes its a way of putting one's finger right away on a core problem for the person's entire life.  If you need help with
IF YOU ENJOY OUR DEEP ANALYSIS OF, SPEND THE SUMMER STUDYING WITH US!

ENJOY OUR VIDEOTAPED CLASS NOW ON SALE FOR 195.00/ REGULARLY 395.00.
UNDERSTANDING YOUR HIDDEN FLAWS AND BLIND SPOTS:
DIAGNOSING AND REMEDIES FOR HIDDEN PATTERNS IN YOUR PERSONALITY
MOVING BEYOND MENTAL BLOCKS AND SUFFERING

Recorded video courses to download and watch at your own leisure.  26 hours.

Most of our karma affects our psychology and mind first and can block us from moving forward in our lives.  Often we buy into our mental patterns and belief structures and they prevent us from moving forward.  If we believe we are a failure in relationships because of a strong influence in our chart, this becomes a self-fulfilling prophecy—but it usually starts as an unconscious mental influence—which does show up in the chart.
There are some more intermediate concepts in Vedic astrology that help reveal these blocks and once we understand and throw the light on them, it is easier to move them out of our lives and help us understand and reveal the depth of our karma.
If you understand basic Vedic astrology involving planetary and sign signatures and house, then you should be able to pick up this material easily.  You do not have to be familiar with these shadowy planetary influences already but early knowledge can help.
DETAILS AT:  https://www.appliedvedicastrology.com/product/understanding-hidden-flaws-blind-spots-diagnosing-remedies-hidden-patterns-personality-moving-beyond-mental-blocks-suffering/