EYE ON THE SKY: JUNE EVENTS
With Mars now in the constellation of Purvabhadrapada (Aquarius 20-Pisces 3.20), it is less under the influence of Rahu and I was happy to hear on the news that more peaceful protests were happening and fewer violent exchanges. As I wrote earlier, I think we are far from done with this chapter as there are organized cells of activists whether they are Antifa or other groups, they are not going to magically  disappear or be all captured as was the case in the 60's with the Black Panthers and Weathermen and other hippie groups.
MARS SQUARE SUN:  AQUARIUS TO TAURUS;  EXACT JUNE 6TH– IMPACTING TIL JUNE 9TH.
If you are Leo rising, you will feel this most as it can create a lot of energy and assertive action and allow you to get a lot done — but not without problems.  To succeed you are going to have to let go of being right and doing it your way and using too much Martian force. More than likely, you will get into disputes and feel angry and irritable so make sure to get your exercise in and do your sports to let go of the excessive energies. If things go badly, you may need a knock-down drag out fight but make sure it is for a good cause and not just to be right about which party is better.   Still sometimes it is necessary to fight but do do not get attached.   This energy will be felt mostly on Sunday and Tuesday of this week.  On a Mundane level, there may be a peak of anger toward government rulers like State Governors or Presidential figures.   Let it go.  These are tough times and tough jobs.
NEPTUNE SQUARE SUN:  AQUARIUS TO TAURUS    PEAKS INTO JUNE 11TH;  FELT STRONGLY ON JUNE 7TH AND JUNE 14TH
Leos may particularly feel more tired from this aspect  and you may feel discouraged  because your high ideals and aspirations were too lofty for the amount of time you had.  Take a reality check and avoid being too ambitious.   This connection may stimulate ideal aspirations toward revolutionary ideals connected to Aquarius and the quest for freedom and equality in our nation and that is always good but are your goals obtainable?   For Mundane astrology, this aspect may create a plethora of new conspiracy theories around Covid, vaccines, domestic terrorist organizations and who is really running the government–the Deep State, the Globalists or the President?    If you are confused, welcome to the club.  Shocking to hear fantasy proposals in MN and other cities for de-funding or disbanding the police force.   Are they all bad?  Do you really want to live in a city ruled by gangs and vigilantes?   This is Neptune hard at work.
MARS CONJUNCT NEPTUNE IN AQUARIUS:  EXACT ON JUNE 13TH–STRONGLY INFLUENCING ON JUNE 16TH.
If you are Aries or Scorpio or Aquarius rising, you are likely to feel this one most. It can create irritability and feelings of weakness and inferiority.  Avoid addictive patterns to cover up these energies and avoid buying into the Utopian ideals and conspiracy theories floating around.  Energy may be low.  On the level of Mundane astrology, violence in the name of Utopian ideals and illusions may flare up when thwarted. Lets hope there is no new wave of extreme violence but Neptune in Aquarius in the constellation of Purvabhardapada will continue to foster utopian and revolutionary ideals and secret groups through 2024.
SUN IN ORION ON JUNE 8TH AND SUN IN GEMINI:  JUNE 15-JULY 16TH 
Sun moves into the constellation of Orion, the warrior of the winter sky, on June 8th and stays there until June 21st  (Taurus 23.20-Gemini 6.40). Its symbol is the deer. Mrigashira is formed by three faint stars at the head of the constellation of Orion. The constellation is very spiritual and promotes moksha and spiritual liberation that inspires people to study religion and philosophy. The Shakti of Mrigashira is the "power to give fulfillment" so a good time to rub your genie's lamp and ask for a boon.  If your Sun, Moon, or rising sign is in this constellation, it gives you a deep yearning for something greater in your life. The deity of the constellation is Soma, connected to the Moon and the life and vital subtle forces that are created to manifest the physiological components of enlightenment. Still the Sun does well in this very strong in this constellation and will be prone to intellectual and spiritual exploration particularly when Sun goes into Gemini on June 15th but there is also a sense of comfort here.  The  Shakti of the sign should bring out creativity particularly for writing and computer programming, but you have to make sure not to stay idle.
Problematically it  also moves toward conjunction with Rahu into June 20th .  The Sun has the most difficulty journey  in the constellation of Ardra (Gemini 6.40-20) June 22 – July 6th as it is channeling Rahu's energy and this constellation can bring storms and deep suffering and teardrops in the quest to shed old pattern. Use this transit for transformation.
With the conjunction of Rahu on June 20th in the true node system, and having a strong influence June 17-June 23rd, and also with the June 21st  solar eclipse,   there can be an identity crisis for Leos. The Rahu/Sun combination can create strong power, success and social achievement but this can lead to falls from power and status also if you strive too high. Scandal is possible and intrigue with foreigners is very possible. Even when there is success, Rahu is never satisfied and there is often inner dissatisfaction. The key is to be happy with where you are.
The best part of transit is a wave of relief as the Sun gets more connected to Jupiter July 6-20th.  Jupiter's energy in the constellation of Purnavasu (Gemini 20-Cancer 3.20), is a positive place  where there is a deep connection with one's soul purpose through spiritual initiation and this can come up.   Still with Jupiter weak and and closely  conjunct Pluto into June 3oth,  the Sun's transit here can be complicate and lead to false optimism or intense forcing of beliefs on others.
Leo rising will most feel this transit but in Gemini it is an eleventh house transit and will bring gains after struggle and fights due to Rahu.  Cancer rising will have the most trouble with this transit as it 12 houses from home and the Sun will disappear from the horizon and fail to shine. For now, enjoy the quest for Truth and something higher in this very pure constellation and my favorite of all, Orion, the spiritual warrior until June 21st.
Need Help With Difficult Decisions, Life Direction, Or An Astrological Weather Forecast?
Barry Rosen is on the job.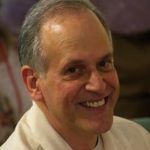 Barry's consultations are there to help you make difficult decisions, see your life plan and purpose, help you decide if moving to another location will improve your life, get help with relationships, get insight into difficult to diagnose health concerns that the doctors cannot figure out, offer help around investment astrology and finance and career and much more. Practical Western and Vedic remedies are suggested to provide solutions and help you move through difficult areas of your life.
Over thirty years of experience since 1987! When is the head-wind going to end and when will the tail-wind carry me to my goals? What practical remedies can you do to make a difference? Barry has over 40 years of experience with many Western healing modalities as well as traditional Vedic ones.
If you are not sure what kind of a reading you need, check in with Barry during the interview  by filling out the interview form.
The 10-15 minute interview iswill help you  get clear on your needs. Let's clear up urgent questions at the interview.