JUPITER IN PISCES AND THE CONSTELLATION OF  ANDROMEDA  April 29, 2022- Feb. 24, 2023.
Jupiter moved constellations in late April and has a long stay there for almost 10 months because Jupiter will go retrograde in that constellation  July 28-Nov. 23rd.  The constellation of Uttarabhadrapada (Pisces 3.20-16.40)  comprises two bright stars Pegasus and Andromeda.  Jupiter and Saturn combinations are quite powerful because they are the two most mature planets and Jupiter allows Saturn the ability to manifest its material desires.  Still, because Saturn is weak in transit in early degrees of Aquarius until May 26th, its impact may not be felt until Saturn gets stronger after May 26-June 15th when it is 1 degree into Aquarius.
The constellation of Uttarbhadrapada means "lucky feet and is connected to the funeral cot which denotes the exit from the world and becomes connected with the wisdom of the 12th sign of the zodiac and its connection to Moksha or liberation but also to sleep.  The deity of this constellation is Ahir Bhudhanya, which translates to the "serpent of the depths" and is a fertility deity but also a kind of monster from the sea much like Neptune and is connected to the underworld.  Connected to Shiv, it destroys ignorance to prepare us to dissolve.
The energy of this constellation is that of the wise old man and it is connected to the planet Saturn it never acts hastily but with Saturn weak in transit, we wonder if its more anxious nature will come out and create more anxiety.
The constellation is connected to responsibility but will it have trouble since Saturn is having trouble in transit.  Still this constellation is usually fortunate for making and handling money-which is not always something that we connect with Pisces.  On an esoteric level, it is connected to the crown chakra and represents the end of the journey of the kundalini energy moving toward liberation so one would think that it will promote meditation.
Jupiter increases its spirituality in this constellation so its a time for deeper spiritual adventures, meditation retreats, and courses. It supports Gurus and teachers who have deep esoteric wisdom to impart but they have to be careful not to misuse their wisdom,
Jupiter/Saturn connections support strong character and strong soul development, support responsibility and commitment, and can expand the vision.   This association can inspire radical changes at work and on the planet to create new visions.  Neptune here can distort this vision if it gets too dreamy and out of reality.
Saturn does better with the Jupiter transit as it promotes humility, trustworthy energy and responsibility, and good leadership.  Jupiter can be hurt as his boundless expansive energy may be curtailed at times by doubt and being too careful or being too much of a perfectionist but often this is ultimately healthy.
Let's hope this transit brings some wisdom and leadership to our troubled planet where leaders are more interested in war-mongering than in creating peace at the moment.
Special thanks to Prash Trivedi and Komilla Sutton for their insights on this nakshatra.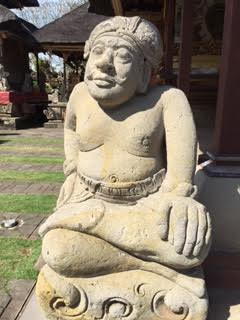 LIVE WEBINAR:
SATURDAYS:  SNEAK PREVIEW AND FIRST CLASS: 
  STARTS MAY 21, 2022 At 12:00
Now 6 Convenient Models Over 2 Years
Sign Up For First Free Class: Registration URL
https://attendee.gotowebinar.com/register/3375504418197791755
8 WEEKS STARTING JUNE 10TH