ASTRO-FINANCE FOR DEC. 2022   
By Barry Rosen

GENERAL ECONOMIC INSIGHTS:
At publication, Jerome Powell, Fed Chairman, is hinting that we will only get another 50 bps rate hike at the Dec. meeting and the stock market bolted on the good news even though jobs data is finally showing that we are moving into a recession.  Wall Street seems to be a gambler's game of Rahu players ready to bet on the next good thing and devoid of the reality of trying to buy a house with a 7% mortgage rate or paying attention to increasing weak job data which all signals recession.  But this means that the FED will eventually stop raising rates and then stocks can go back up. That is what may cause the Jan-May 2023 rally.
With Neptune stationary direct into Dec. 3rd, the fog of illusion can play out a few more days for higher stocks into Dec. 5th and 6th but usually a week before the FOMC meeting on Dec. 14th, the players can in their poker chips and the FOMC meeting is on a Sun square Neptune aspect which is usually a depressionary low. If the FED does not give any hope, the market may get a reality check and continue lower into the end of the year. We had sensed that the final movement out of the Saturn/Uranus square into early January as Saturn moves into Aquarius on Jan. 17th will bring some relief from a terrible year for the stock market.   Venus conjunct Pluto into the New Year will create the next infatuation with the next Electric vehicle that may require you to wait an hour in line to charge. 
The other good news with Saturn in Aquarius is that it will be out of Pluto's hair and maybe we can finally feel that the Covid nonsense is behind us.  In China, it is still a grim reality as they are still locking down people and suppressing riots.  Pluto in Capricorn is not going to let go of its totalitarian control until after 2040 when it goes into Aquarius.
Neptune's move back into Pisces on Feb. 18th and conjunct Jupiter for a few months will rekindle a new wave of inflation. Will it come from energy with crude needing to go back above 100.00 or will there be some new factor?  Worldwide food shortages will also fuel inflation as grain cycles are set for a cycle high into May 2023.
Mars stations and goes direct on Jan. 12,, 2023, and Mercury will go direct on Jan 18th  after its 3-week retrograde movement so maybe, it will seem that life can move forward again by mid-January with Saturn moving back into Aquarius on Jan. 17th.  Saturn's aspect onto Aries, Leo, and Scorpio for the next 2.5 years will give us a reality check on what needs to be done with the war in Ukraine, the corruption of leadership with its aspect onto Leo and to forcing us to look at the dark subconscious undercurrents of our corrupt world and media that have been gaslighting us with lies that there is no inflation, that vaccines prevent Covid and that the tooth fairy will leave us a million dollars under our pillow if we just ignore their corruption and lies.  We sense that Saturn moving into the constellation of Purvabhadrapada in April 2024 will bring reality to the dark energies of this constellation where Neptune has been spinning illusions that government is a good friend to the people.      
STOCK MARKET 2023:
The first five months of the year look like the stock market could recover into the Jupiter/Rahu conjunction in Aries into late May and seasonally stocks are higher usually then.   We look at cycles into 2023 and we are probably looking at a major cycle low into late Oct. 2023 with a secondary low into late Nov. 2023.    Should be thinking 2290 on the S & P by then?   The good news is there seems to be a recovery into Dec. 2024 and into January 2026 from there. Is that the point that NATO is at war with Russia and European money pours into the US as it did in World Wars 1 and 2?   If the bull market somehow manages to come back there is a cycle high into January 2026 but so many x-factors with the Great Reset are in the works.  Can the white hats thwart George Soros and Klaus Schwab and the World Economic Forum and the Globalists who want to rule the world, take away our money, and put us on helicopter electronic money that will be tied to whether we are good boys and girls?    If you are not aware of what is going on, you had better wake up and do something on the local governmental level.
For now, we are not thinking that at best 3750 on the S & P futures may hold by early January and the market could work its way higher to 4300-4400 next year.  That is a bear market bounce, but we will take it. 
We are friendly for 1st quarter and a cycle high into late May.  We are not willing to suggest that 4800 will come out on the S & P, but there are Elliott Wave patterns that could still allow a new weekly chart cycle. If world bonds and currencies fail, the world could pour their money into the US stock market and that could make it happen.  
GOLD:   Gold is showing signs of life at publication but the Feb. futures contract has to take out 1836 to get our interest for a bottom in place by Dec. 5-6th or the market could fall into early January still to 1720  and kill the remaining gold bulls. We do like gold into the March 2023 cycle high but would rather buy lower in late January   
CRYPTOS:   At publication, Brazil is embracing Bitcoin which is the first good news we have had since the FTX scandal showing how fragile the Crypto world is and how the lack of regulation is a real problem.  Expect a new Congress to legislate cryptos—which may at first appear to be a good thing—but is more manipulation as world governments do not want competition for their worthless printed money.   It may take until Feb. before cryptos come to life again and not sure why.  All of these markets are cyclical and you have to get ready for the next one that will take off.
The reality of Bitcoin as a haven is slowly losing its luster.  Who takes Bitcoin at the supermarket or gas station or pays your utility bills without some hefty fees?    
There is a recovery cycle into April 17th and that is if regulators do not continue to destroy cryptos.   Governments do not want anyone to control the monetary system besides themselves.  Three or four cryptos have gone bankrupt and the war against Ripple and XRP continues with legal suits.   
TECH STOCKS:  Tech stocks are bouncing at publication but their ride down is probably not over until the Oct/Nov. 2023 cycle low.  We may have a trader's bounce in January to play for 4-5 months but that party will end.  We have a projection on Tesla down to 157 by year-end but can it get above 265 on a bounce next year?  Tesla EV's are wonderful until you need to replace the $7000.00 battery or your warranty lapses after 1  year and you get the mechanic's bill in the mail. Yes, we all like clean electric cars but there are a lot of problems still with them.

As always, this is my snapshot thought for Dec. 2, 2022.  New information comes in daily. If you are a trader or investor, consider my Fortucast newsletters which are published daily at www.fortucast.com.  A trial subscription is 97.00/month. 
If you want to learn financial astrology visit my website at www.appliedvedicastrology.com and click on the Financial Astrology link.
$349.00, Click here to learn more: https://www.appliedvedicastrology.com/product/personal-finance-and-your-life-understanding-money-karma-and-its-remedies/
ABOUT BARRY ROSEN: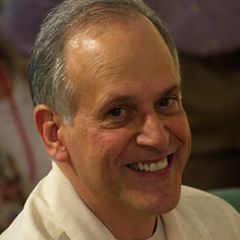 Barry Rosen has been practicing Vedic astrology since 1987. He has visited and studied in India on 4 occasions and has spoken numerous times at the American Council of Vedic Astrology Conferences in Sedona, AZ since 1999 and also at the British Association of Vedic Astrologers in London since 2006. He has been involved in Vedic culture since 1973 and is a long-time meditation and yoga teacher and a published poet. He has had many Vedic astrology teachers including Komilla Sutton, Marc Boney, and Robert Koch, and has taken several mini-seminars from Sanjay Rath. In the last seven years, he has moved away from his specialty in Investment and Mundane astrology to his fascination with the psychological and spiritual dimensions of Vedic astrology.
He is the author of five books on Vedic astrology including The 2018-2020 Vedic Almanac series, Finding Your Blind Spots Using Vedic Astrology, Signs of Life from the Astrological Zodiac: The Spiritual Dimensions of Planets, Signs, and Houses in Vedic Astrology