LATE DECEMBER / JANUARY 2023 ASTROLOGICAL SNEAK PREVIEW
The year ends with another Mercury retrograde between 0 Capricorn and 14 Sagittarius.  Luckily it is good Nakshatras but the 8th house aspect of Mars is not welcome as they both station around 14 degrees between January 16-25.  Stay on top of the typical Mercury retrograde stuff and stay out of verbal arguments as it gets closer to Mars and of course drive carefully.
Venus moves into Capricorn Dec. 29-Jan 22nd and it is good for Capricorn rising and for Saturn and it will be conjunct with Saturn on January 22nd at zero degrees Capricorn.   While they are friends, Saturn is still a first-class malefic and can impede Venus's fun nature and slow her down.  Saturn and Capricorn need Venus to get out of overworking and lighten up and have more fun. 
Full Moon in Gemini on January 6th is in the auspicious constellation of Purnavasu (Gemini 20-Cancer 3.20) where the big heart of Aditi the earth mother is blessing us all with her generosity so a big heart day.
Mars finally goes direct on Jan. 12th at 14 degrees Taurus allowing us to move forward and do new activities and get over our laziness and inertia. It stays in Taurus until March 12th. 
Mercury goes direct on Jan. 18th but gets a stationary 8th house aspect from Mars in Taurus so be careful driving and getting into arguments in mid to late January. 
Sun is conjunct with Pluto on Jan. 18th. If you are Leo rising, this will impact you most and you can use the energy for a new rebirth and transformation—particularly at work.  Stay out of power and control trips if you supervise others and let go of old and outworn patterns that are not useful for your life. In Mundane astrology, they can lead to government leaders, who are out of control, using too much power to restrict and lord over the people. 
Saturn moves into Aquarius on Jan. 22nd for the next 2.5 years and repeats some of the themes you started seeing last May-July when it briefly went in there. We will have to write up a guide to Saturn in Aquarius by rising sign but suddenly it will be aspecting Aries, Scorpio, and Leo instead of Pisces, Cancer, and Libra, and old health issues may suddenly get healed and new ones will develop.  Ultimately Saturn is doing well if we move out of laziness and inertia and take responsibility and work hard. 
************************************************************************
Need help with these difficult transits and tensions and problems in your life?   Get a consultation from Barry Rosen.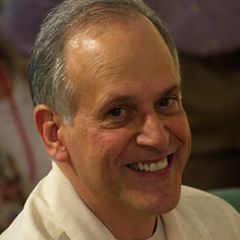 Barry's consultations are there to help you make difficult decisions, see your life plan and purpose, help you decide if moving to another location will improve your life,  get help with relationships, get insight into difficult-to-diagnose health concerns that the doctors cannot figure out,  offer help around investment astrology and finance and career and much more.  Practical Western and Vedic remedies are suggested to provide solutions and help you move through difficult areas of your life.
Over thirty years of experience since 1987!   When is the head-wind going to end and when will the tail-wind carry me to my goals?   What practical remedies can you do to make a difference?   Barry has over 40 years of experience with many Western healing modalities as well as traditional Vedic ones.
  If you are not sure what kind of consultation you need,  have Barry help you decide during an interview. 
The 10-15 minute interview will help you get clear on your needs.  I try to cover urgent questions at the interview.   I do give preference and slots to people who pre-pay for the reading.
My basic readings run 195 or 225 depending on what you need.  If you need a focused reading for 60-90 minutes on relationship compatibility or Astro-relocation or investment I charge 295.00.
Details at:  https://www.appliedvedicastrology.com/consultations/
 *************************************************************************