EYE IN THE SKY: MERCURY IN LEO
Mercury transits into Leo on July 24 and will stay here until October 1st because of the Retrograde action from August 23-Sept. 15th.   The transit is problematic because Mars is in Leo and while they are not exactly conjunct this pass,  they stay within 3-5 degrees of each other from August 8th –August 22nd.  Mercury is also trained into August 28th exactly in the true node system but maintains a 5-degree orb from July 24th –July 31st.   This can increase technological problems around piracy or computer viruses. Saturn also opposes Mercury exactly into August 2nd and has a 5-degree orb from July 29-August 6th.  Jupiter does come to the rescue with his exact trine on August 10th and this may tone down some of the negative thinking, obsessive thinking and angry thoughts, and disagreement energy.
If you are Virgo rising, this is a particularly difficult transit as it is 12th houses away from its home so do more meditation, take a vacation or meditation retreat, and stay rested.  
Mercury goes retrograde in Leo between  August 23-Sept 15th  from Leo 27 back to Leo 13 so at least it does not repeat the Saturn and Rahu and Mars aspects too tightly.  Like all Mercury retrograde periods, you have to be on top of your computer back-ups, your communications and be patient when things get lost in cyberspace.  The direct Mercury period in Leo from late July to mid-August actually looks more challenging.
If you were born with Mercury in Leo, you are bright-minded, have a good memory, are an inspiring speaker or writer, are confident and are a good planner and organizer, may be well-known in the business, are ambitious, travel frequently, and have a keen intellect.
The first part of the transit is from July 24-August 3rd  is in  Magha (Leo 0-13.20)  which is known as Regulus by Western astrology and is owned by Ketu.  Mercury in Ketu's constellation can create a strong vision but the ambitious nature of Leo/Magha may force them to cut corners or rush through projects and be a bit impulsive. Slow down and do not be too hasty with big projects.  Ketu is mystical and intuitive so be sure to seek divine guidance within to get the answers to difficult decisions.  It can also create some mental confusion at times because Ketu is afflicted in Chitra nakshatra owned by Mars.   This can bring up mental anger and frustration from the Saturn/Mars combination.  Be patient with it and do the cobra pose and the warrior pose to focus the mind better.
The second part of the transit is in the constellation of Purva Phalguni (Leo 13.20-26.40)  between August 3-18th.  This will connect Mercury to Venus which is good for creative writing and songwriting.   and this will be a nice symbiotic relationship supporting artistic writing and sweet speech. Purva Phalguniis a highly sexually charged constellation and Mercury, the prince, likes to play in the bed in this constellation symbolized by the front legs of a bed.  This constellation is considered fierce and is not considered a good time for major new events unless you are scheming. It does support construction but stays on top of accidents and health.
Mercury transits from the moon or the ascendant are best in the 2, 4, 6, 8, 10 and 11th positions so if you have your moon or rising sign of  Libra, Scorpio, Capricorn, Pisces, Taurus, or Cancer, this transit will be beneficial for you.  For Gemini and Virgo rising, ruled by Mercury it is more difficult with Geminis particularly needing to curb their sexual dalliances and Virgos being inclined to foreign travel, meditation retreats, or deep inward and psychological introspection.
Mercury governs plant life and gardening so take time to enjoy the outdoors and the beauty and greenery of nature, Mercury's color.   Good month for writing poetry or songs or creative writing, for a meditation retreat during the retrograde period.
VEDIC CONSULTATIONS WITH BARRY ROSEN–
OVER 30 YEARS OF EXPERIENCE
SPECIALIZING   IN PRACTICAL ADVICE IN HEALTH, FINANCE, RELATIONSHIP, CAREER, AND LIFE PURPOSE WITH A FOCUS ON VEDIC AND WESTERN REMEDIES.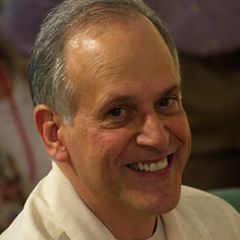 If you need help with challenges in your chart, book a reading with us by clicking the consultation tab on our website.  https://www.appliedvedicastrology.com/consultations/
Get insights into up to 5 major areas of your life.  Called a natal chart reading but is tailored to whatever you need
If  YOU LIKE ASTROLOGICAL ESSAYS LIKE THIS:
ENJOY OUR BOOK:
FINDING YOUR BLIND SPOTS USING ASTROLOGY  3RD EDITION
ALSO ON AMAZON PAPERBACK FOR 24.95.
Get  Your Copy of Barry Rosen's New E-Book Today!
Available Now for PDF Download on our website at: under the Book Tab.
On Amazon also in paperback
What our colleagues are saying:
Barry Rosen's brilliant text profoundly addresses the essential goals of both Vedic Astrology and Transpersonal Psychology. (1) How to make the unconscious more conscious. (2) How to assist in healing suffering and (3) To help us awaken from the cosmic dream into the ultimate reality. Barry's poetic writings explore psychological analysis through Jyotish as well as the philosophical tenants of liberation. Well done my friend!!
Dennis M. Harness, Ph.D. 
President Emeritus, American College of Vedic Astrology.
Ever since I first came upon Barry Rosen's writings and teachings, I have instantly and always felt a level of integrity, devotion, articulateness, and spirituality that just shines. Barry's New Book "Finding Your Blind Spots Using Vedic Astrology" is a gift and blessing to anyone who enjoys Vedic Astrology, Self-Help, Spiritual improvement, and so much more. Barry provides an in-depth and comprehensive analysis of understanding Vedic Astrology as a tool to better understand ourselves, our challenges, and therefore our spiritual evolution on this planet. Thank you Barry for your incredibly insightful and elaborate Text!
Kasanati Nakshatra, Vedic Astrologer
Barry Rosen has made a valuable contribution to understanding how houses act in hidden ways in a Vedic chart, and his explanations and process are logical and easy to follow. This ranks with the Uttara Kalamrita as a book that reveals the incredible density of meaning contained in the houses in a Vedic chart, which are the most important part of chart interpretation from my perspective. Excellent work-
Dr. Gary Gomes, President Emeritus, CVA.
The deepest purpose of astrology should allow us to see the Maya or illusion that runs through our mind and blocks us from seeing our Divinity. Astrology should reveal our hidden patterns and not just affirm what we know about ourselves already. It is our hidden patterns and blind spots which get us into the most trouble and cause us the most suffering. It takes courage to look at them, bring them into the light, and transform them but that is why we are on the planet. It is much like Bill Murray in Ground Hog Day (1993). How many times do we have to repeat our lives and relive our pain or do we realize our flaws and actively work on them and transform ourselves into a more conscious and active and loving and compassionate person? In this brilliant collection of essays divided into 4 sections, Psychological and Emotional and Spiritual Dimensions of Vedic Astrology, Secrets of the Houses, Spiritual Astrology, and Advanced Techniques in Vedic Astrology, Barry reveals material beyond the ordinary in unveiling our True Self beyond the illusion.    The great spiritual teacher Yogananda was fond of saying that most of what we call the spiritual battle is a psychological battle and once that battle is won, the spiritual battle is a short one.  This book aims to support you in deep spiritual growth with profound psychological insight.
Barry's spiritual and psychological approach to astrology seeks to cut the puppet strings of the planets that impact our emotions and psychology and bind us to self-blame, doubt and fear, and anger.  This useful guide will help you navigate your life.
PURCHASE ONLINE PDF VERSION FOR INSTANT DOWNLOAD AT:
*******************************************************************************************************************
If you need a reading, sign up at www.appliedvedicastrology.   Click on the Consultations Tab.  Time to show some hidden light and unlock these karmas that often run our lives for years.