YEAR 1: Foundations of Vedic Astrology
New Foundations In Vedic Astrology Course Part 1
Understanding Your Chart
Planets, Signs and Aspects
Understanding Your Destiny
Taped Webinar with Barry Rosen
16 Classes on Videotape: 4 Books and Vedic Astrology Glossary Guide
Block 1: Sundays, Starting Sept 7th through Dec. 22nd
Classes available for replay on videotape or for missed classes
Something for everyone here for those with no knowledge even deep enough material and new insights for those with more seasoned experience. My goal is to modernize Vedic Astrology for the Western mind from a psychological and emotional basis so that we can understand the archetypes of the planets and signs and what we have chosen to learn in this lifetime. Emphasis for this class will be on understanding the unique qualities of each rising sign and how each sign has a set of planets that are helpful and some which distract. This modern version will seek to go beyond good and bad judgments to understanding the deep psychology of why certain things work and why they do not work by rising signs and what lessons we have to learn because of their placements. Even students of Vedic astrology will get new depths into planets and signs in this class and more.
This class is a foundation class to introduce the basics of Vedic Astrology to people who want to know more about understanding their own chart and understanding the basics of reading a chart. It is a foundation class for taking further classes from Barry that are available by videotape and it requires no understanding of Vedic astrology at all. Additional Foundation courses to continue with are already available including Transits, Dasha, Nakshatras, Secrets of the Houses and more.
Free bonus: get all four of Barry's books in the package
Vedic astrology transit guides vol. 1-2; finding your blind spots using Vedic astrology; the mysteries of Saturn and Capricorn plus free 50 page Vedic astrology glossary. A $67 value for free.
YEAR 2: Foundations of Analysis and Prediction
YEAR 3: Intermediate Studies
YEAR 4 & 5: Specialized Studies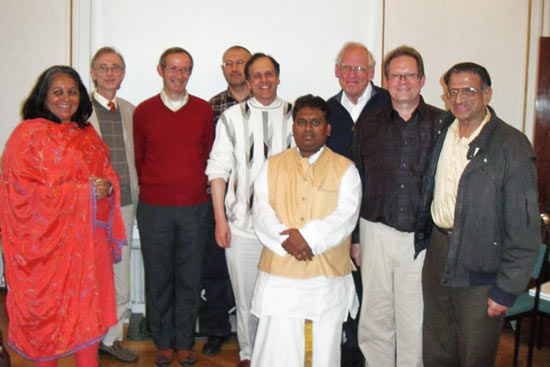 Barry Rosen has been involved in Vedic astrology since 1987 and began consultations over 30 years ago. He began teaching astrology in 2015 and has a passion for bringing clarity and coherence to his classes so difficult concepts are made understandable. Hundreds of students have taken his classes over the past five years.
He has had many spiritual teachers since he began meditation in 1973 and has taught meditation and breath work and yoga since 1976 and became involved in Ayurveda in 1983. He has had many astrological teachers including SanjayRath, Komilla Sutton, Robert Koch, and Marc Boney, but has had an uncanny ability to ready Vedic texts and astrological books and understand and cognize and translate their concepts into modern terms.